Gossip: Hamilton, Verstappen, Ecclestone, Alonso, Bottas
Last updated on .From the section Formula 1
Saturday, 5 November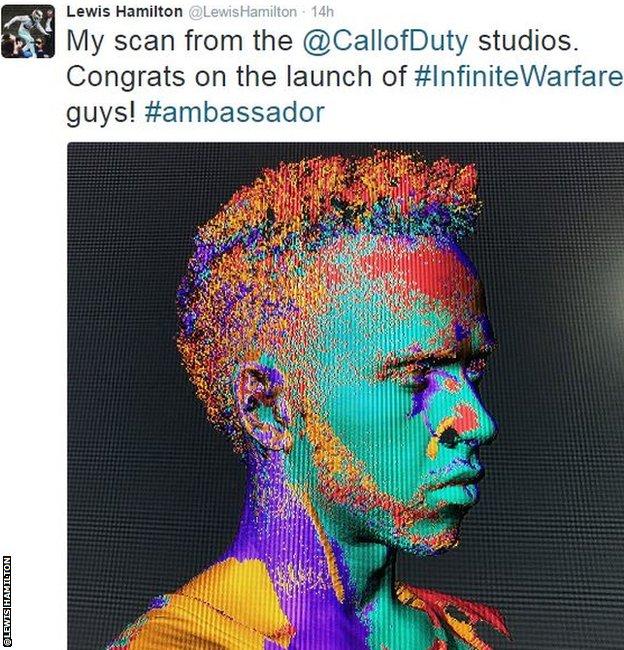 Lewis Hamilton has made his voice-acting debut with the release of Call of Duty: Infinite Warfare. His character, Hamilton, is an engineer aboard the Retribution, one of the United Nations Space Alliance's (UNSA) last remaining warships after a devastating attack.
Max Verstappen believes that the FIA - the sport's governing body - should use the off-season to review their rules and regulations after what he described as "double standards" in Mexico. The Red Bull driver was penalised for cutting a corner, but winner Hamilton was not punished for a similar offence.(Grand Prix Times)
Reigning drivers' champion Hamilton has said that his own Formula One history - where he has won and lost a championship at the last race - has taught him not to give up on the 2016 title.(Eurosport)
Formula One boss Bernie Ecclestone has told German media that claims he is about to be replaced by Ross Brawn are 'utter nonsense'. (Autoweek)
McLaren driver Fernando Alonso has named Red Bull's Daniel Ricciardo as F1's best current driver. (F1 Today)
Valtteri Bottas is certain he has made the right decision to stay for a fifth season at Williams in 2017, despite being linked with a move to Renault. (ESPN).
Friday, 4 November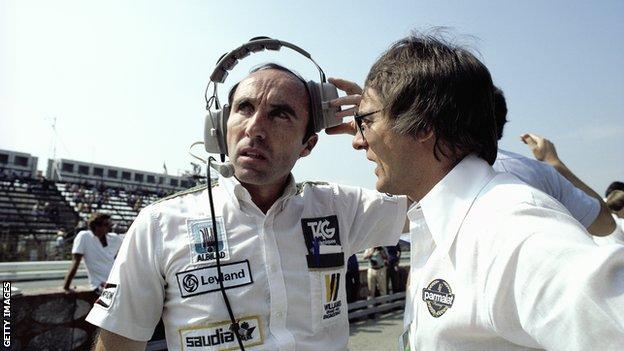 Formula 1 team boss Sir Frank Williams has left hospital and is "pretty much" back to his old self after contracting pneumonia, according to his daughter and deputy team principal Claire. (Autosport)
Lance Stroll's arrival in F1 with Williams will be a big boost for his home Canadian Grand Prix. Organisers are close to a new deal to keep the Montreal race on the calendar, promoter Francois Dumontier said on Thursday. (Reuters)
Toro Rosso's Carlos Sainz has called for Formula 1 to eliminate the "lottery" surrounding whether drivers get penalties during grands prix. (Autosport)
Former F1 driver Mark Webber says the fear of being involved in another major accident, like the one he suffered in sportscar racing at Interlagos in 2014, played a part in his decision to retire at the end of 2016. (Motorsport.com)
Brazilian driver Felipe Nasr hopes his home Formula One race next week will finally give Swiss-based Sauber something to cheer about. (Reuters)
McLaren's Fernando Alonso posted a picture on Instagram showing off the beautiful backdrop to his training ride.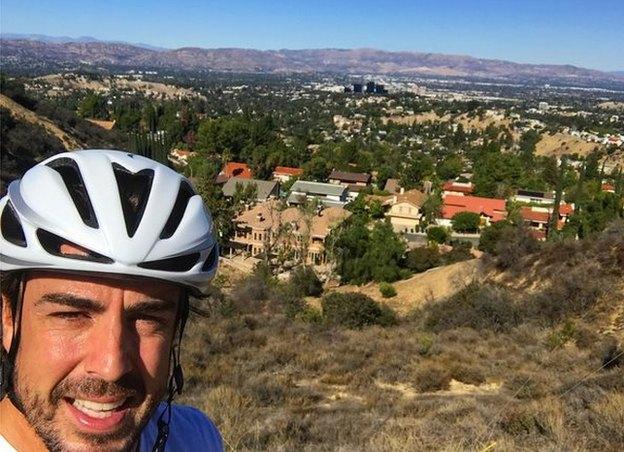 Thursday, 3 November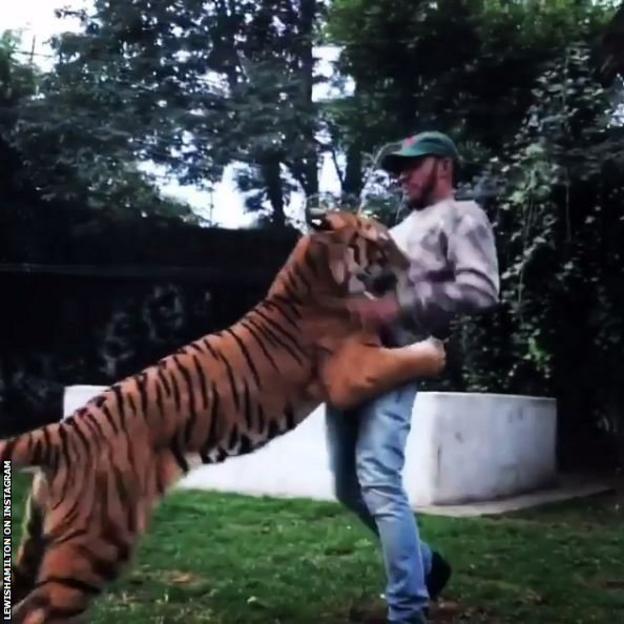 Lewis Hamilton celebrated his victory in the Mexican Grand Prix - a win which keeps his title hopes alive - by playing with a tiger during a break in Mexico City. He posted a video of the moment on Instagram.
Formula 1's commercial chief Bernie Ecclestone reckons Ross Brawn would be better suited to a role inside governing body the FIA, rather than with F1's new owner Liberty Media. (Eurosport)
Force India have admitted that Brazilian Felipe Nasr is on their shortlist of drivers to partner Sergio Perez in 2017. (Sportsmole)
A Renault official has played down suggestions that this week's launch of a special 'Kevin Magnussen edition' of the Renault Clio road car means he will partner Nico Hulkenberg in their driving team next year.(Grandprix.com)
The future of the Malaysia Grand Prix is set to be decided during a meeting later this month, with race officials said to be considering axing the 17-year-old race at Sepang. (F1 Today)
Red Bull team principal Christian Horner says there will be less left to the interpretation of F1 stewards if run-off areas were replaced by gravel traps. (F1i.com)
Williams is set to name its 2016 car the FW40 to mark 40 years of racing in F1. (ESPN)
Tuesday, 1 November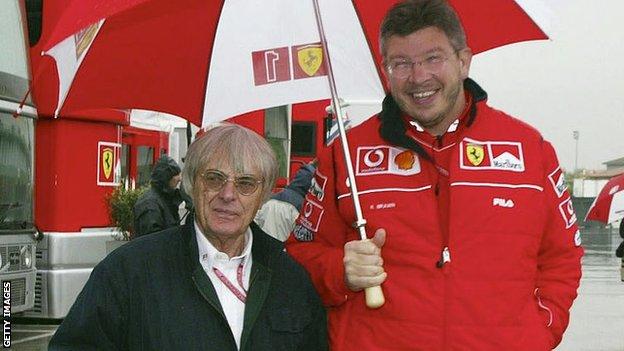 Ross Brawn has already signed a contract to succeed Bernie Ecclestone as Formula 1 chief. (Auto Bild Motorsport, via Grandprix.com)
Sebastian Vettel's expletive-laden radio rants betray his frustration at Ferrari's form, according to both his former Red Bull team-mate Daniel Ricciardo and predecessor Fernando Alonso. (Reuters)
Vettel's outburst against F1 race director Charlie Whiting during the Mexican Grand Prix is being looked into by governing body the FIA. (Motorsport.com)
Mercedes team boss Toto Wolff says Max Verstappen's collision with Nico Rosberg on the first lap in Mexico is "not what should happen" in F1. (Eurosport)
Red Bull team principal Christian Horner says there is an argument for a gravel trap in Mexico to stop drivers cutting corners. (Fox Sports)
Former F1 driver Juan Pablo Montoya has accepted Penske's offer of an Indianapolis 500-only deal for 2017, and will not race in IndyCar full-time. (Autosport)
Williams driver Valtteri Bottas took a chance to sample what Mexico had to offer away from the track...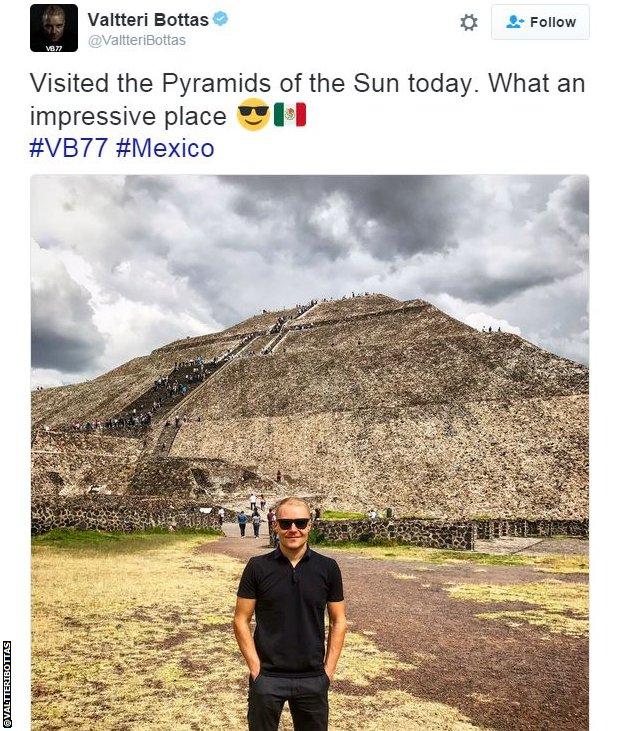 Monday, 31 October
Ferrari team principal Maurizio Arrivabene was "surprised" by the penalty that cost Sebastian Vettel a podium place at Sunday's Mexico Grand Prix. (Autosport)
Vettel "cannot understand the fuss" over his expletive-laden message to F1 race director Charlie Whiting during his battle with Red Bull pair Max Verstappen and Daniel Ricciardo in Mexico. (Autosport)
However, the four-time world champion went to apologise to Whiting after the race had finished. (Motorsport.com)
Mercedes came close to bringing Lewis Hamilton in from the lead of Sunday's race for an emergency pit-stop because of flat-spotted tyres. The Englishman went on to win the race. (Sky Sports)
McLaren driver Fernando Alonso believes his race was "compromised" by "strange" racing by compatriot Carlos Sainz in his Toro Rosso.(ESPN)
Subscribe to the BBC Sport newsletter to get our pick of news, features and video sent to your inbox.