Mexican Grand Prix: Will Nico Rosberg clinch a first world title?
Last updated on .From the section Formula 1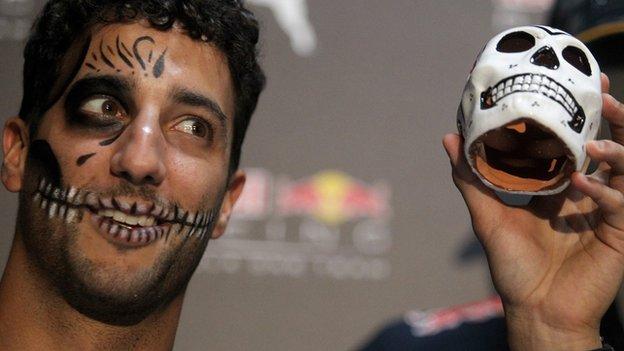 They have more or less ruined the track, but that did not stop the revived Mexican Grand Prix being a soaraway success on its return to the Formula 1 calendar last year.
Nico Rosberg's victory in 2015 - something Lewis Hamilton cannot allow him to repeat this weekend - took place on an updated and remodelled version of the Autodromo Hermanos Rodriguez, which previously hosted F1 from 1986-1992.
That earlier version of the track looked superficially similar to the new one, but was a classic. There does not seem much chance of the latest version earning the same status - at least not for its layout.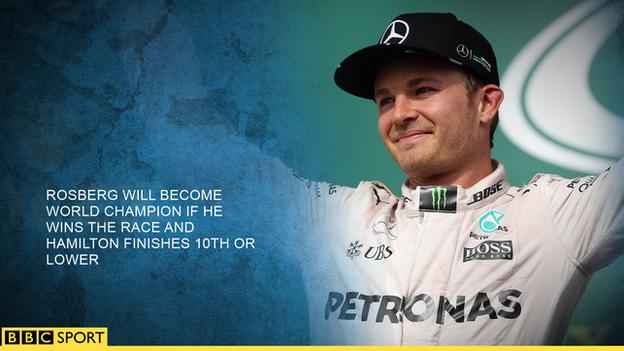 The Esses in the middle of the track have been reprofiled, making them tighter and taking away a great deal of their previous challenge.
And the infamous, marvellous, forbidding Peraltada that ended the lap has gone. Where once there was a sixth-gear, 180-degree banked corner, with entry speeds of 180mph, now there is a fiddly stadium section, where cars lumber through slow-speed corners laid on top of a baseball arena. Yes, really.
But Peraltada was never going to survive into the 21st century; it was just too fast, and a housing estate butting up to the track meant there was no room for any run-off.
And what the change has cost the track in drama and challenge, it has gained in atmosphere. The stadium section was packed, and the Mexican fans took to F1 like it had never been away - reserving their loudest cheers, of course, for local hero Sergio Perez.
Heightening the buzz, the stadium backs right on to the paddock, so the fans feel like they are right there with the teams and drivers the whole weekend.
And this enabled an innovative podium ceremony to put the top three drivers right in the heart of that raucous crowd. Even Monza struggles to generate a vibe like it.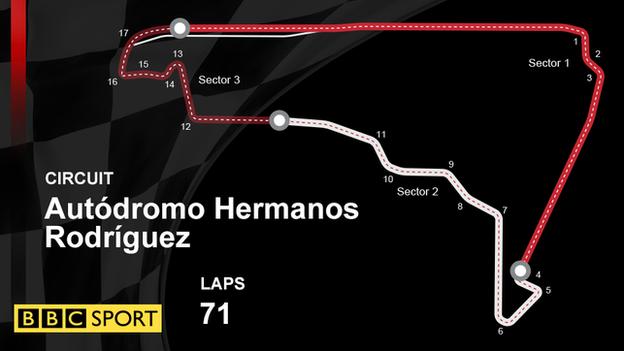 On TV, too, the track looks amazing - the widescreen shots of the verdant park in which the track sits surrounded by the amazing topography of Mexico City, the active volcano Popocatepetl a brooding backdrop.
And holding the race as close as possible to Mexico's famous Day of the Dead festival adds an extra twist.
With a relatively young, well-backed and competitive Mexican driver, and a government using the race as a sales pitch for tourism for its country, this race looks set to be around for a while.
Andrew Benson - chief F1 writer
Seriously spooky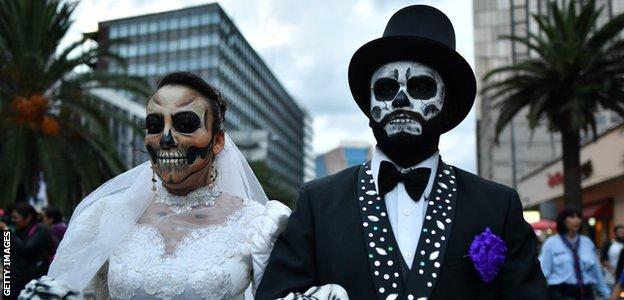 Alonso's ready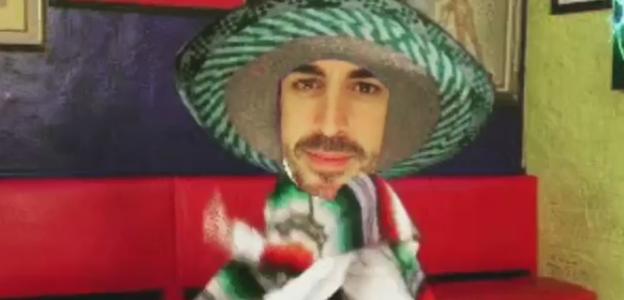 And so are the Mexicans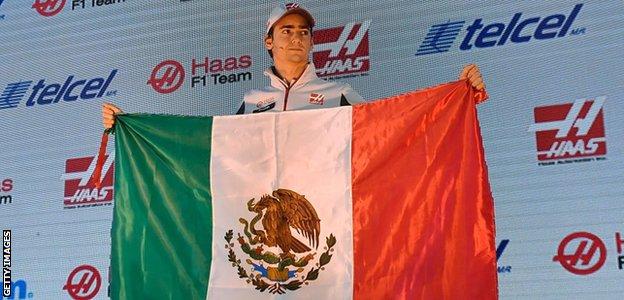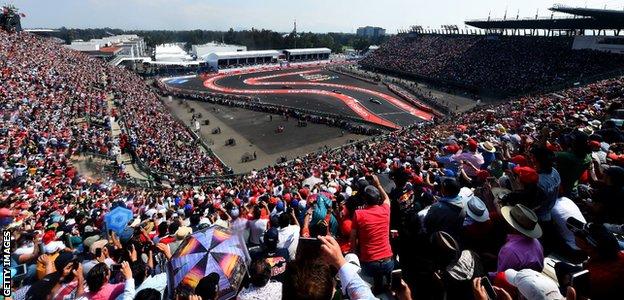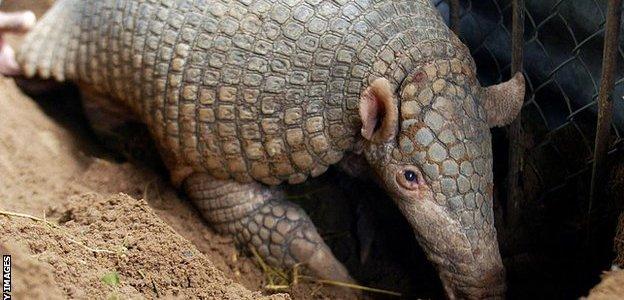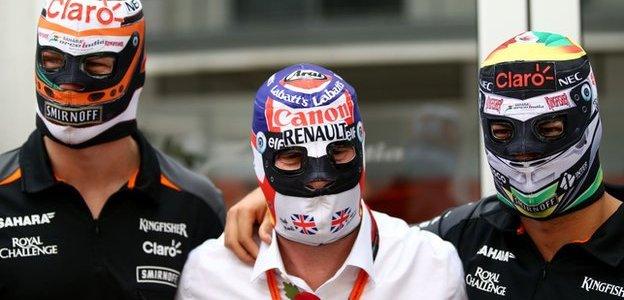 Good times, for a change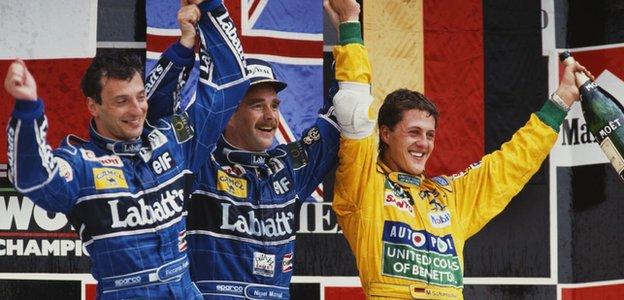 Subscribe to the BBC Sport newsletter to get our pick of news, features and video sent to your inbox.