Kevin Magnussen: Renault say driver can race in Italy despite Belgium crash
Last updated on .From the section Formula 1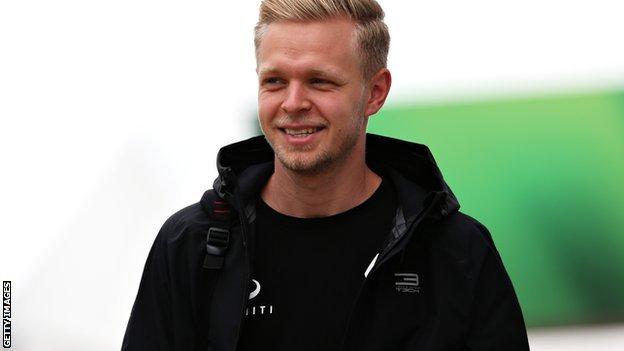 Renault driver Kevin Magnussen has been passed fit to race in this weekend's Italian Grand Prix, according to his team.
He was taken to hospital with an ankle injury but was released the same day.
The 23-year-old needed to pass a final FIA fitness test ahead of the race at Monza and Renault tweeted on Thursday that he was "all clear to race".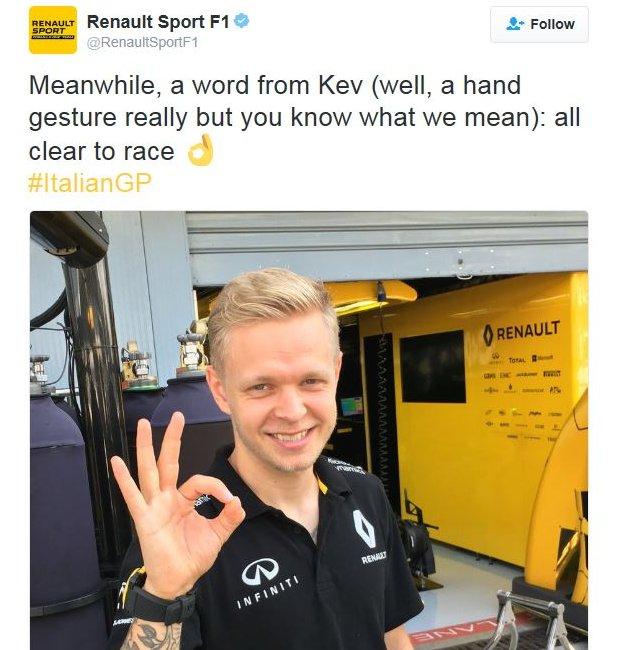 "I'm feeling much better, which is very good news," Magnussen said earlier in the week.
"I've had several checks that show I am fit to race in Monza and I am sure I will be in the car this weekend.
"We were running in the top 10 in Belgium and I'm very motivated to repeat this again in Italy."