Lewis Hamilton voices concern for Formula 1 safety after halo delay

By Andrew Benson
Chief F1 writer in Hockenheim
Last updated on .From the section Formula 1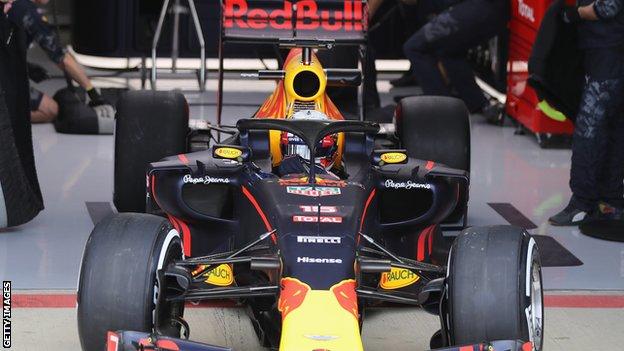 Three-time world champion Lewis Hamilton hopes Formula 1 does not come to regret delaying the introduction of increased cockpit head protection.
F1 bosses have decided to deploy the 'halo' system in 2018 rather than next year to spend more time on research.
"If we're unfortunate enough to have an incident in the next year and a half when we knew we had a solution, they'll be kicking themselves," Hamilton said.
"I just hope in that period of time no-one gets injured, including myself."
F1 commercial supremo Bernie Ecclestone explained to the drivers at a meeting on Friday why he, the six leading teams and governing body the FIA had decided to wait until introducing the halo.
The reason given was they wanted more drivers to have a chance to try it so they could judge its effects on vision.
So far, only three drivers have tried it for a total of four laps.
Hamilton said: "I don't really know why it's not going to be there next year."
The Englishman acknowledged the halo "doesn't look great" but added the difference it made to safety could not be ignored.
During Friday's meeting, Hamilton moved to sit next to Alexander Wurz, the chairman of the Grand Prix Drivers' Association, who has been instrumental in working with the FIA on the halo and pushing for its introduction.
That was interpreted as a gesture of support for Wurz and his work, especially as Ecclestone had made clear his opposition to the halo - though the 85-year-old told the drivers the delay was not down to his feelings.
However, Hamilton told BBC Sport: "I went to sit next to Alex because I wanted to discuss something with him."
Hamilton's Mercedes team-mate Nico Rosberg said on Friday he was "disappointed" the introduction of the halo had been delayed.
On Saturday, four-time champion Sebastian Vettel said he believed there was still a chance it could be introduced in 2017, once every driver had tried it.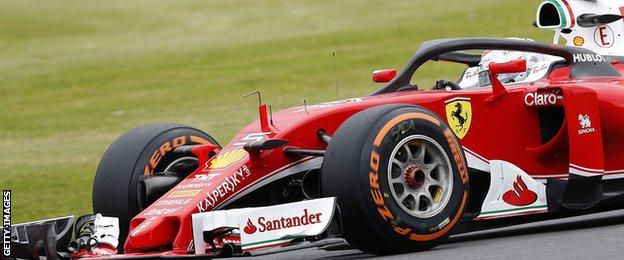 "The way I understood, it is still open for 2017," said the Ferrari driver. "If everything goes right, why not? In the end we are trying to change everything for the better. It is fair to say let everyone have a go and then go from there."
But a senior F1 insider said Vettel had "got the wrong end of the stick".
It is extremely unlikely the current position will change because now the strategy group of leading bosses has decided to delay it, there is next to no chance of achieving the unanimous agreement from teams that would be needed.
However, there is a plan for all the drivers to try the halo in practice sessions over the remaining nine races of the year.
German Grand Prix qualifying results
German Grand Prix coverage details
Subscribe to the BBC Sport newsletter to get our pick of news, features and video sent to your inbox.