F1 gossip: Hamilton, Rosberg, McLaren, Renault, Ricciardo
Last updated on .From the section Formula 1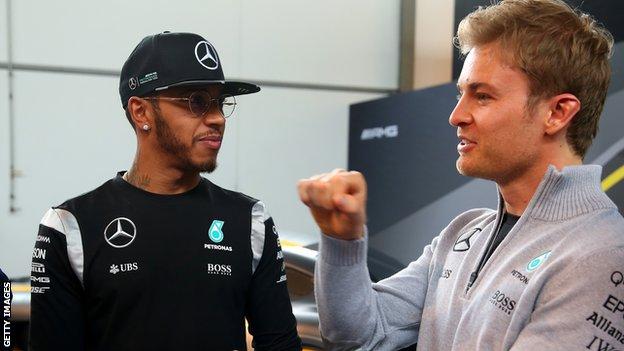 Sunday, 26 June
Lewis Hamilton says he has a "really good" relationship with Mercedes team-mate Nico Rosberg. (Mail on Sunday)
Hamilton revealed on Instagram he has lost 5kg since the beginning of the season and wants to put weight back on.
Three races could be removed from the calendar in the 2017 season including two in Europe, according to Bernie Ecclestone. (La Gazzetta dello Sport)
The 85-year-old says Britain leaving the European Union will make no difference to F1. (Reuters)
McLaren team boss Ron Dennis says a decision on their 2017 driver line-up will not be made until September at the earliest. (Sky Sports)
Fernando Alonso believes McLaren are the team with the best chance of toppling Mercedes. (Autosport)
Four-time world champion Alain Prost says there is no quick fix to Renault's problems. (NBC)
Team boss Cyril Abiteboul says Renault need to target improving their "qualifying and aero". (Foxsports)
Red Bull driver Daniel Ricciardo says the problems he had last season have made him stronger. (Autosport)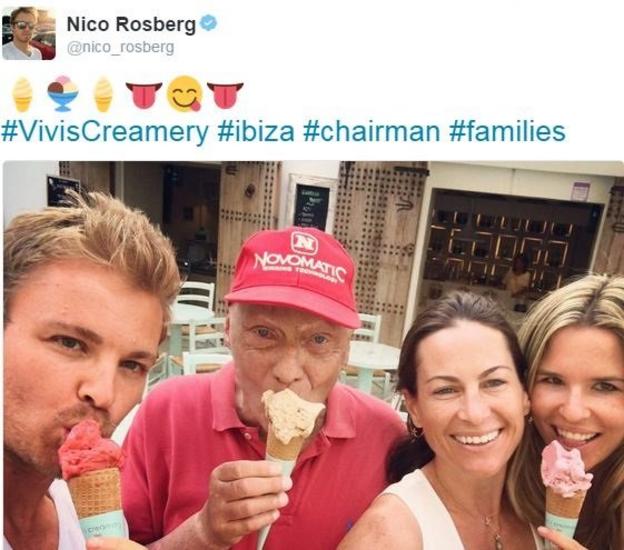 Saturday, 25 June
Monaco-born teenager Charles Leclerc will replace Mexican Esteban Gutierrez in Friday first practice sessions at five Formula 1 races for Haas this season, starting with Silverstone next month. (Reuters)
The 18-year-old tweeted his appreciation after learning the news.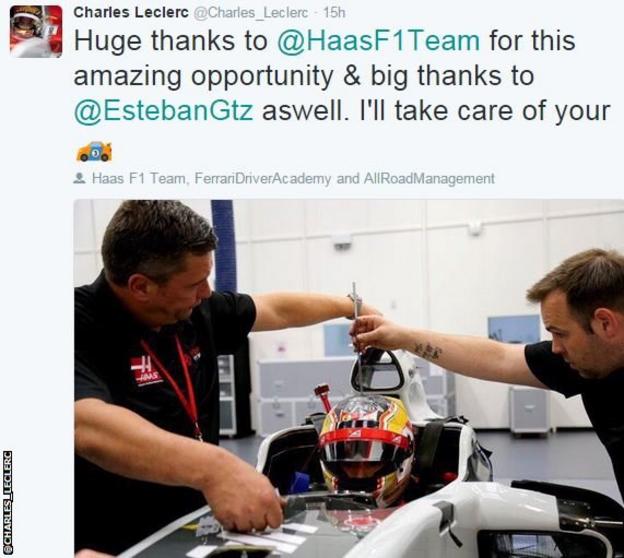 Nico Rosberg says he will be with Mercedes for "many more years" to come as negotiations to renew his contract continue. (Autosport)
Drivers who avoid penalty points in lower series competition will be given a 'Safety Bonus' - an additional two points on top of their achieved points towards the F1 superlicence. (Pitpass)
Renault have to reassess how they progress in Formula 1 following three poor races, according to the team's managing director Cyril Abiteboul. (Autosport)
Ferrari team principal Maurizio Arrivabene insists the team are not already looking to next season, with Sebastian Vettel currently 24 points behind second-placed Lewis Hamilton. "After eight races I think it is wrong to think of the next year, leaving aside the present. We are approaching the Mercedes, and we must not miss the chance offered in this world championship," he says. (Motorsport.com)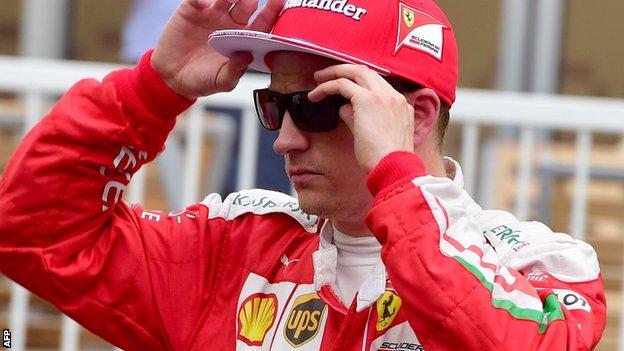 Friday, 24 June
Four-time world champion Alain Prost thinks Ferrari must consider the "ambience" of the team when deciding whether to drop Kimi Raikkonen for 2017. (ESPN)
The Brazilian Grand Prix at the Autodromo Jose Carlos Pace circuit, will remain on the Formula 1 calendar for many years to come, race organisers have said, amid reports the event could be dropped at the end of the current season. (Grand Prix Times)
Pirelli has confirmed the three tyre compounds that will be available to the teams at the next races in Spa and Suzuka. The Italian tyre manufacturer will bring its supersoft, soft and medium compounds to Belgium - a combination that has been chosen for five of the eight races to date. (Formula1.com)
Baku organisers are not keen to turn the Azerbaijan event into a night race, despite the wishes of Bernie Ecclestone. (Fox Sports)
Formula 1 will reach record-breaking speeds and lap times under the new 2017 regulations, according to Ferrari's F1 technical director James Allison. (Formula1.com)
Spanish Grand Prix winner Max Verstappen, 18, says he has now learned he can sometimes drive at "92%" in Red Bull's Formula 1 car rather than pushing as hard as he did with Toro Rosso. (Autosport)
Formula 1's television coverage has been slammed as a "disaster" by Alain Prost, who reckons current camera angles and onboard footage are not doing justice to the spectacle. (Motorsport.com)
McLaren team-mates Jenson Button and Fernando Alonso are joined by veteran screen diva Dame Joan Collins, with Button commenting on Instagram: "Dame Joan looking lovely as always."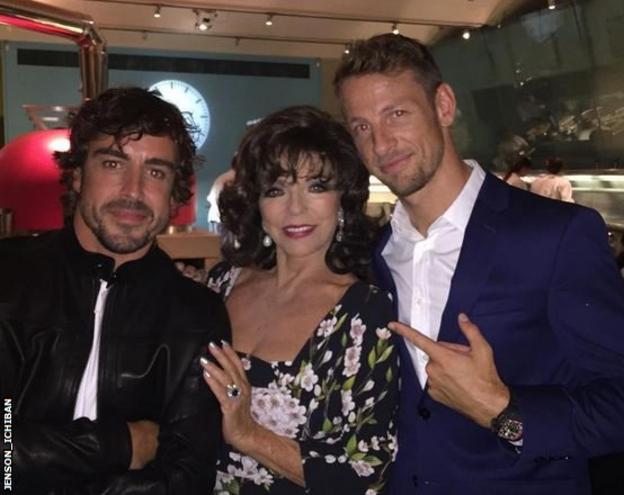 Thursday, 23 June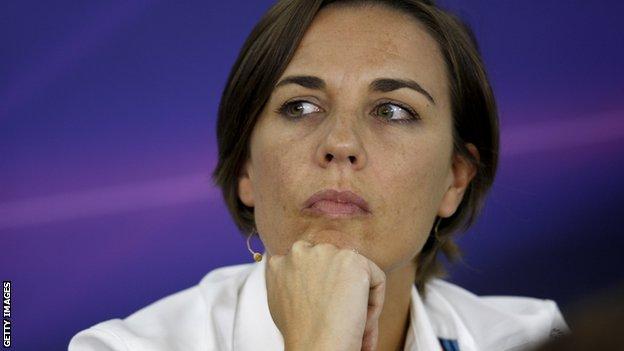 Ferrari driver Sebastian Vettel, 28, says F1 must tread a fine line between danger and safety to ensure it retains its raw appeal to fans. (ESPN)
Williams' deputy team principal Claire Williams says the team have "got to do better" as they chase third in the constructors' championship standings. (Sky Sports)
Williams have revealed their record-equalling pit stop at the European Grand Prix was actually faster than official timing claims. (Motorsport.com)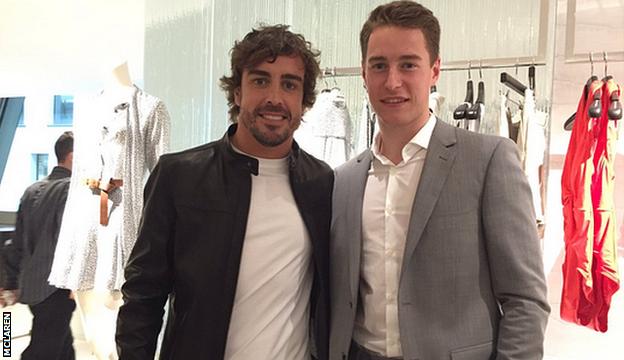 Ferrari technical director James Allison says his team's early work under the 2017 regulations is already producing a better looking car for next season. (ESPN)
F1 needs more tracks like new European Grand Prix venue Baku, says Mercedes motorsport chief Toto Wolff. (Autosport)
Pirelli has announced the tyre choices made by each team for the Austrian Grand Prix, with a small difference in compound allocations for Mercedes team-mates and title rivals Nico Rosberg and Lewis Hamilton. (Eurosport)
Wednesday, 22 June
Sunday's European Grand Prix, where Lewis Hamilton finished fifth after technical problems, has given the Briton "a lesson in humility", says former F1 driver Jean Alesi. (Autoweek)
Kimi Raikkonen says he has no problem with being asked to move over and let Ferrari team-mate Sebastian Vettel pass him in Baku. (Fox Sports)
Jean Todt, president of Formula 1's governing body FIA, has rejected calls for teams to be able to give drivers technical information over team radios during races. Todt adds that the F1 cars are not as complicated as those that competed in Le Mans 24. (Eurosport)
Ferrari's Sebastian Vettel says the team "are moving in the right direction", despite them not winning any of the races so far in 2016. (Gazetta World)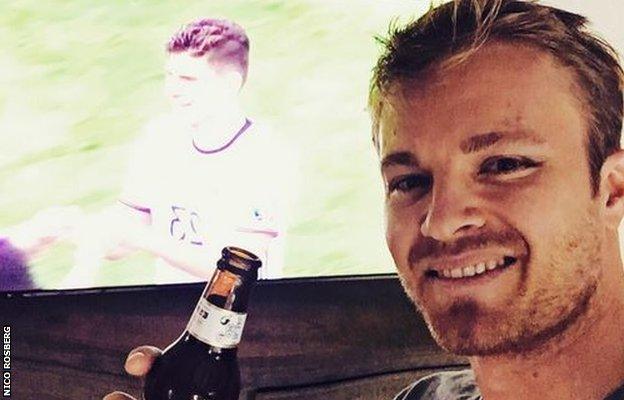 McLaren's Jenson Button is happy at finishing 11th at the European Grand Prix because the result in Baku came at "their worst circuit of the year". (ESPN)
Ferrari insist that 36-year-old Kimi Raikkonen still has enough time to earn himself a new contract with good performances over the rest of this season. (Sky Sports)
Former Renault boss Flavio Briatore says Fernando Alonso is in "a luxury retirement" at McLaren and should never have left Ferrari in 2010. (Grandprix.com)
Toro Rosso boss Franz Tost expects Carlos Sainz to stay with the team for 2017. (Motorsport.com)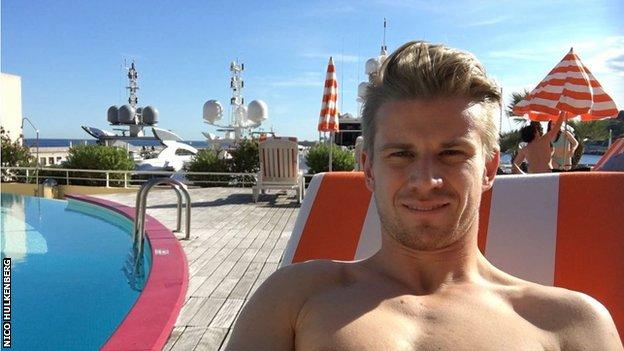 Tuesday, 21 June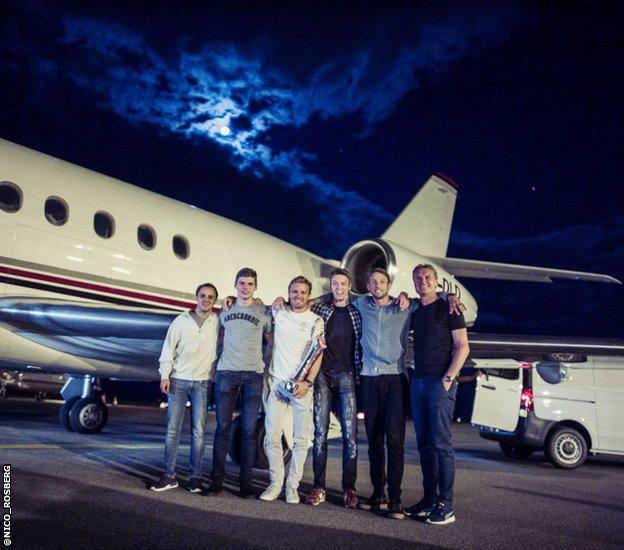 Williams deputy team principal Claire Williams says Jenson Button is an "attractive proposition" for the team, if he is available next season, but added the team are looking at other options. (F1i.com)
Sergio Perez has refused to confirm where he will be racing next year, amid speculation of a move to Ferrari, despite the Mexican saying he is happy at Force India. (Sky Sports F1 via Planet F1)
Red Bull have announced they will no longer develop their aeroscreen, seen at the Russian Grand Prix earlier this season, leaving the sport to introduce the "ugly" halo design. (F1.co.uk)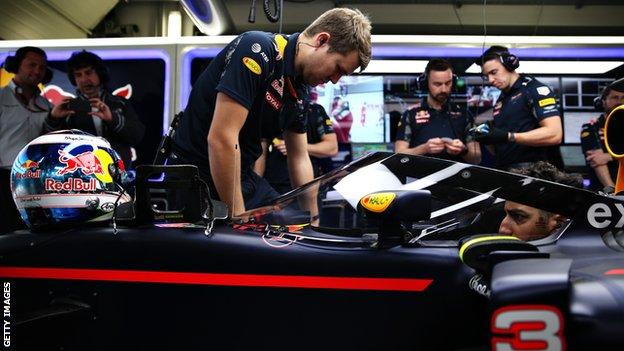 Kimi Raikkonen and Ferrari are in no hurry to confirm their plans for the 2017 season, according to team principal Maurizio Arrivabene, with the Finn's contract running out at the end of the current campaign. (Autosport)
Baku's track executive Arif Rahimov says F1 has a future at the venue and added the race could match "old races like Monaco and Monza" if the success of this year is repeated. (Reuters)
Carlos Sainz is set to stay at Toro Rosso for the 2017 season despite rumours of interest from Ferrari and Renault. (Paddock Talk)
Daniele Manca, mayor of the town of Imola, has said Monza and the San Marino venue can exist alongside each other in F1. (La Gazzetta dello Sport via Grand Prix)
Monday, 20 June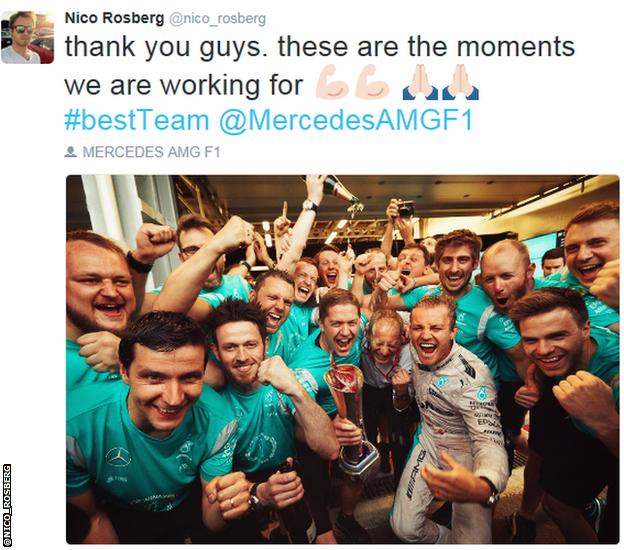 McLaren driver Fernando Alonso sympathised with Lewis Hamilton's frustrations in the European Grand Prix over restrictions on pit-to-car radio messages with his Mercedes team because of the "spaceship" technology in the cars. (Planet F1)
Hamilton's Mercedes team-mate and race winner Nico Rosberg had the same engine settings problem but the German driver was able to figure out how to rectify the issue. (F1i news)
Red Bull are baffled by the tyre problems they suffered during the race after Australian driver Daniel Ricciardo dropped down the field despite starting in second on the grid. (Motorsport.com)
Ferrari driver Kimi Raikkonen felt his Baku pit entry penalty cost him a place on the podium on Sunday. (Autosport)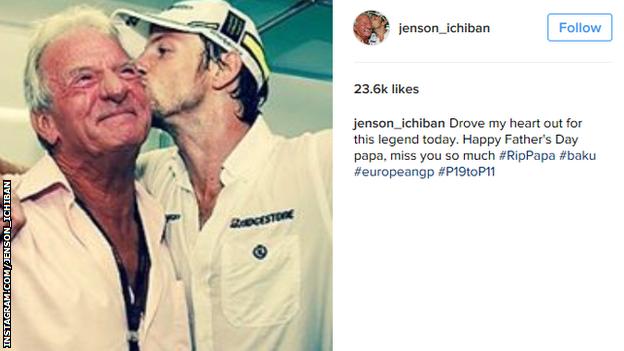 Mercedes boss Toto Wolff wants more F1 venues like Baku's street circuit to help highlight the speed of cars and skill of drivers. (Espn)
Jolyon Palmer shared Woolf's views as the Renault driver described the circuit in the Azerbaijan capital as "fun" despite finishing in 15th place. (The Checkered Flag)
Next year's Grand Prix in Baku could be a night race because of how spectacular the city looks when the sun goes down. (Paddock Talk)
Rosberg savoured a "perfect" 19th Grand Prix victory in Baku - apart from accidentally hitting himself in the face afterwards. (Sky Sports)