Formula 1 gossip: Hamilton, Alonso, Pirelli
Last updated on .From the section Formula 1
Saturday, 20 June
Lewis Hamilton says he does not talk much to Mercedes team-mate Nico Rosberg, whose wife is expecting the couple's first baby in August, but that the last time they did so was at the latter's apartment when we "were playing with his dog and talking about him becoming a father soon". (Formula 1)
Pirelli says it will not propose any rule changes as it battles with rival manufacturer Michelin to supply tyres in Formula 1 for three years from 2017. (Autosport)
Fernando Alonso says his McLaren team have to treat the Austrian Grand Prix as an extended test session after the Spaniard was given a 20-place grid penalty.(ESPN)
Pop star Tinie Tempah has backed two-time F1 champion Lewis Hamilton for a career in music having heard some of the Mercedes driver's recordings. (Daily Star)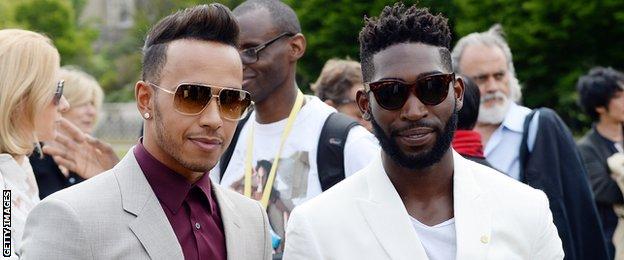 Friday, 19 June
Jenson Button, the 2009 world champion, says he is targeting a podium finish at the British Grand Prix on 5 July after the McLaren driver all but wrote off his chances at Sunday's Austrian Grand Prix.(Daily Mail)
Fellow McLaren driver Fernando Alonso remains upbeat despite failing to register a point this season. "Very positive day with the team. Hopefully progress here and gradually things will be better and better! Exciting months ahead," Alonso tweeted as he prepared for this weekend's race.
World champion Lewis Hamilton says he has no interest in competing in the Le Mans 24-hour race after Force India's Nico Hulkenberg won the classic endurance event last week.(Reuters)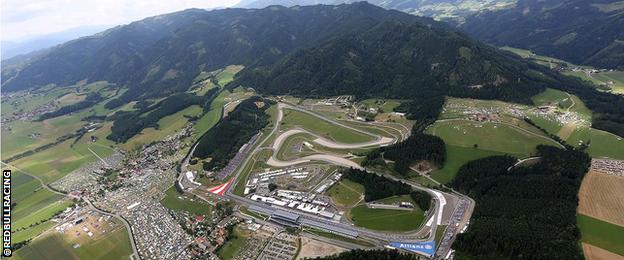 Kimi Raikkonen says if he does not stay with Ferrari next season, then he will not be with any team.(Crash.net)
Thursday, 18 June
Lewis Hamilton wants to put on a show at Sunday's Austrian Grand Prix amid recent comments Formula 1 has turned dull.(Crash.net)
Red Bull driver Daniel Ricciardo believes personnel changes may be needed to get the team back to the top. (F1i.com)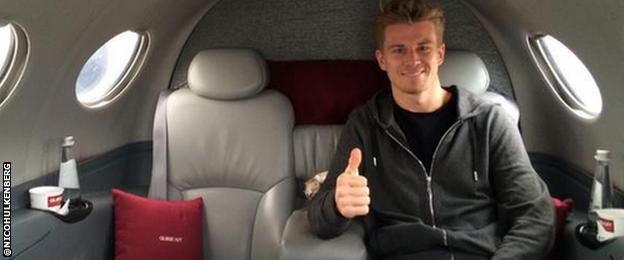 Germany's Nico Hulkenberg has posted a picture of himself on Twitter flying to Austria ahead of Sunday's Grand Prix at Spielberg. Last weekend Hulkenberg became the first active Formula 1 driver to win Le Mans for 24 years as he partnered England's Nick Tandy to victory in a Porsche.
Ferrari driver Kimi Raikkonen, the 2007 world champion, is making a special appearance at the Goodwood Festival of Speed on 26 June. (Daily Telegraph)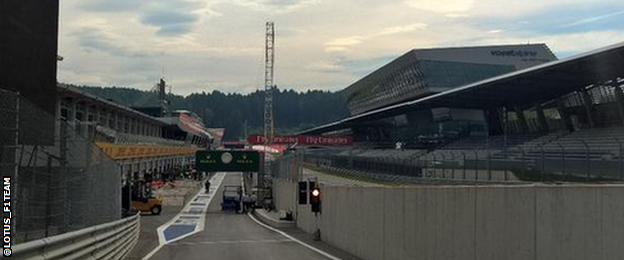 Hilton are inviting racing fans to book a pit stop at their new motor racing-themed hotel room at Heathrow Terminal 4. The plush suite is inspired by McLaren-Honda racing drivers Jenson Button and Fernando Alonso. (Daily Mail)
Wednesday, 17 June
Valtteri Bottas says his Williams team will carry the momentum of their good results in Canada into this weekend's Austrian Grand Prix, where he and team-mate Felipe Massa enjoyed success last season. (PlanetF1.com)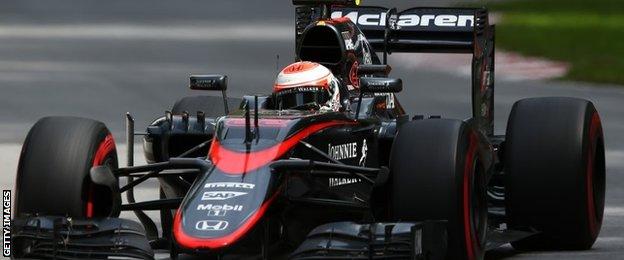 Former champion Niki Lauda has added his voice to the chorus of F1 drivers and teams urging the FIA to introduce regulations that will make the cars more of a challenge to drive. (Crash.net)
McLaren's Jenson Button says the team are making progress but it was not reflected in last weekend's double retirement in Canada. (Motorsport.com)
Nico Hulkenberg is still delighted after his Le Mans win at the weekend. "Still blown away...last few days been amazing!" he tweeted. Overwhelmed by all the compliments & reactions! Thank you so much! #happy #proud #blessed."
Tuesday, 16 June
The mayor of Imola has met with Bernie Ecclestone to discuss the possibility of taking over hosting the Italian Grand Prix from Monza. (Motorsport.com)
Ferrari are still targeting two wins in 2015 despite a disappointing result in Canada, according to team boss Maurizio Arrivabene. (ESPN)
Force India are hoping Nico Hulkenberg's win at the Le Mans 24 Hours race will give the driver a confidence boost for the Austrian Grand Prix. (Reuters)
Ferrari will hand 19-year-old GP3 driver Antonio Fuoco his F1 debut in next week's final in-season test after the Austrian Grand Prix. (Autosport)
Reigning F1 champion Lewis Hamilton posted a picture on Instagram of him with Hollywood actor Samuel L Jackson and British musician Tinie Tempah at a fashion event in London.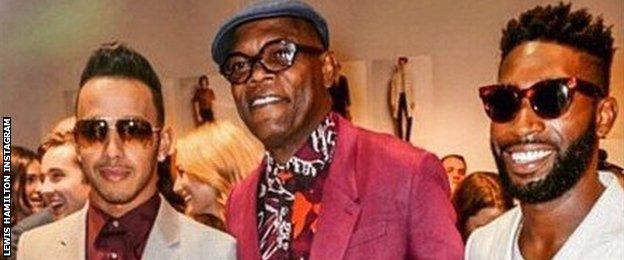 Monday, 15 June
Renault will decide by the end of this year whether to quit Formula 1, stop supplying Red Bull with engines or start up its own team. (Autosport)
McLaren driver Jenson Button says driving in the sport is different to four years ago, but he still gets a "buzz" from it. (Crash.net)
Honda, McLaren's engine supplier, hopes to be approached by other teams, but motorsport boss Yashusa Arai is yet to be contacted. (Planet F1)
"Yesssss... It was not a dream! We did it!" The morning after the night before and Force India's Nico Hulkenberg tweets his delight after becoming the first active Formula 1 driver to win Le Mans for 24 years.