Hamilton and Rosberg's rivalry can make 2015 a classic season

By Andrew Benson
Chief F1 writer
Last updated on .From the section Formula 1240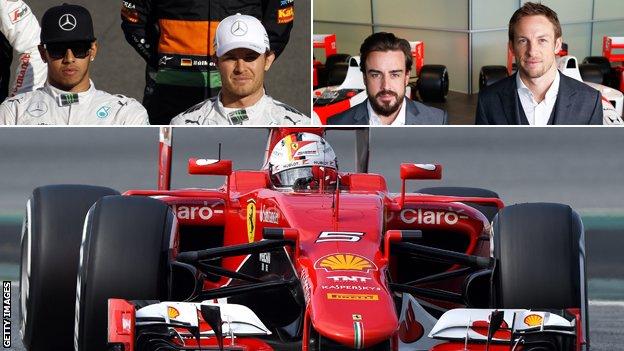 Formula 1 is about to emerge from its shortest winter break for nearly 40 years, so it should be no surprise that, at a cursory glance, little may appear to have changed when the season starts in magnificent Melbourne next weekend.
If the teams have accurately interpreted the lessons of pre-season testing, we already kind of know what to expect.
World champions Mercedes have at least maintained their advantage, and quite possibly extended it. Williams, Ferrari and Red Bull will be competing to be best of the rest.
And Fernando Alonso still does not have a car good enough to enable him to win a third world title and right one of the greatest statistical wrongs in the sport's history - specifically, not to have more than two titles as testament to his considerable talent.
First impressions, though, can be deceptive.
In fact, it doesn't take much scratching at the surface to see that a great deal has changed between 2014 and 2015, making the new season as fascinating a prospect as ever.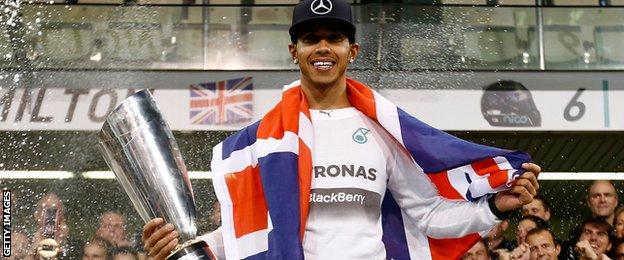 For a start, Alonso will not even be in Australia, after being advised by doctors not to risk a second bang on the head following his testing crash last month.
And the Spaniard is now not at Ferrari but McLaren, who are starting a new engine partnership with Honda, which returns to the sport after a six-year absence.
His place at Ferrari has been taken by Sebastian Vettel, who twice this decade denied the Spaniard that elusive extra crown.
The German, four world titles notwithstanding, has some reputation rebuilding to do, after being pretty comprehensively beaten by Daniel Ricciardo at Red Bull last season. But the presence of Kimi Raikkonen at Ferrari puts that task at risk, not least because the Finn was crushed by Alonso last year and has a point to prove.
Vettel's seat at Red Bull has been filled by the Russian Daniil Kvyat - hailed as the "real deal" by team boss Christian Horner - which pitches the rising star against last year's big hit, the effervescent combination of sunny smile and on-track bravado that is Australian Ricciardo.
And Red Bull's junior team, Toro Rosso, have taken a punt on a 17-year-old Dutchman called Max Verstappen, far and away the youngest driver in F1 history. He already looks pretty handy.
That's without mentioning the ongoing dramas behind the scenes.
Although we'll get there, don't worry.
Lots of tasty driver battles
The title fight might well devolve into another intra-team fight at Mercedes between Lewis Hamilton and Nico Rosberg. But there is every reason to believe it will provide just as much drama as last year.
Hamilton's victory in the championship last year was reasonably comfortable in the end, but Rosberg pushed him harder than many expected. It is hard to imagine the fight will be any less intense or bad tempered second time around.
Each has reason to believe he will prevail, each is determined to do just that, and each can look back at 2014 and find reasons to be confident.
Hamilton can view the way he dominated Rosberg in races as evidence that he has his team-mate covered when it matters. Rosberg can look at his unexpected superiority in qualifying in 2014 as evidence that he, in his own words, just needs to make "a little step" in certain areas to go one better.
And each has a crystal-clear aim: Rosberg wants his first title; Hamilton his third, to match his childhood hero Ayrton Senna.
The shifting patterns of internal battles between drivers always add nuance and depth to the narrative of an F1 season. And elsewhere, there is at lot at stake, too.
Behind Mercedes, Williams driver Valtteri Bottas is emerging as a potential A-lister. The Finn is already on Ferrari's radar as they ponder what to do for a partner for Vettel in 2016, and along with Alonso he is also an option for Mercedes should they fail to do a new deal with Hamilton, whose contract expires this season.
But first Bottas has to beat team-mate Felipe Massa again, if he is to maintain his positive image.
Raikkonen is driving for his career at Ferrari, and could prove awkward for Vettel if the car behaves in the way the Finn likes.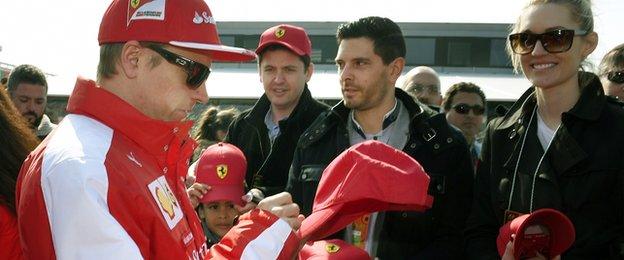 Ricciardo will want to see off the challenge of Kvyat and continue to build his reputation as one of the sport's brightest new stars, created by a stunning season last year that brought three wins.
Verstappen will have his hands full with Carlos Sainz Jr, who has his own point to prove after initially being passed over by backers Red Bull in favour of his team-mate, only to get his big break when Vettel jumped ship to Ferrari.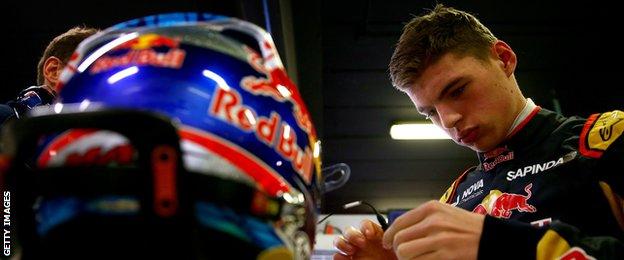 And although Alonso is, according to McLaren chief Ron Dennis, locked into a three-year deal at McLaren-Honda, it would be a surprise if the Spaniard did not still have an eye on a Mercedes seat if he can get one.
But Alonso, too, has a fight on his hands, as Jenson Button will provide a stern test even for the man many regard as the best all-round driver in the world.
Pressure building at McLaren
Alonso and Button is arguably the strongest driver line-up on the grid, but they may find themselves towards the back at the start of the season, judging by the performance of the McLaren-Honda in testing.
Repeated engine problems badly restricted crucial mileage and McLaren go into the new season as under-prepared as any team with pretensions of winning races have for a very long time.
How well the big-budget partnership digs its way out of that hole will be one of the central talking points of the season.
By saying that he hoped the team would be "more competitive" come the Spanish Grand Prix in early May, racing director Eric Boullier has already implied that the first four long-haul races in Australia, Malaysia, China and Bahrain will be a struggle for the team.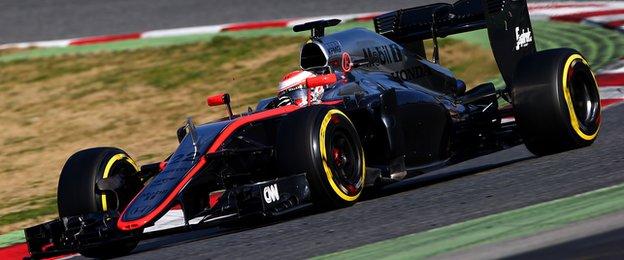 But exactly where McLaren will end up once they run the car at its maximum current performance - which they apparently did not in testing - remains a mystery, and one of the most fascinating unanswered questions ahead of the new season.
Boullier has talked about giving Mercedes "some headaches" later in the season, which sounds like a wildly optimistic claim given McLaren's dreadful preparations.
Perhaps this is not just PR-speak, though. Even rival teams agree that the McLaren chassis appears to be the first good one they have built in three years. If the Honda engine is in the ballpark once it stops breaking, McLaren certainly have the driver line-up to do the job.
If, on the other hand, they start the season nowhere and continue in that vein, then the pressure created by the force of nature that is Alonso, the autocratic and controlling Dennis and Honda's fear of loss of face risks driving them to breaking point.
The political backdrop
This being F1, the intrigue does not stop with what happens on the track.
Already this year has been marked by political rows over in-season engine development, potential new rules and the ever-present issue of the financial split between the haves and the have-nots.
The engine development saga has ended - with a compromise that has allowed all manufacturers to improve their engines during the year, even if it feels as if Honda has still been hard done by. But the other two issues are very much front and centre.
Concerned by declining television audiences in key markets - although not last year in the UK and the US - the sport's bosses are engaged in a navel-gazing exercise, wondering how to increase F1's appeal.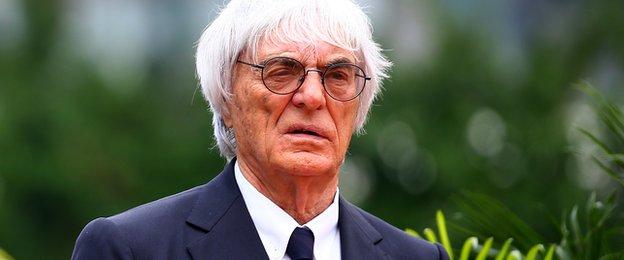 Proposals to widen the cars and tyres and make the engines more powerful have been discussed, but not yet agreed upon.
Yet these discussions are not being backed up by proper research into what the audience might want.
Although Bernie Ecclestone is F1's 'promoter', he does very little actual promoting, restricting his role to finding more cash to bolster the sport's income, and by extension the profits of its main shareholder, the venture capital group CVC.
And even if some market research is conducted, it is far from clear that F1's bigwigs can be relied upon to direct it to the people who really would grow the audience - young, casual sports fans who might be engaged by it from time to time - rather than conducting a litmus test of the views of the current fanbase.
Interrelated with this, the small teams are still struggling desperately for survival.
Sauber, Lotus and Force India all suffered cash-flow issues that have hurt their preparations for the season.
Manor Marussia are back after missing the last three races of 2014 only because they found a new backer who happened to be not only a fabulously wealthy and successful businessman, but also someone who had long harboured ambitions to run his own team.
Giving the struggling teams an advance on their prize money is like Ecclestone sticking his finger in a dam. It might delay the problem for a while, but its underlying causes - a financial split that heavily favours the richest teams and the difficulty of finding external sponsorship - remain.
F1 being what it is, these sorts of issues have a tendency to overshadow the racing - as happened last year when complaints about the sound of the new engines distracted from the fact that the cars in the new turbo hybrid era were actually more exciting to watch, and the on-track show was better than the previous year.
Hopefully this year the men the public really care about - the drivers - can again put on a spectacle that keeps F1's other issues firmly in the background.