Honda question FIA over engine development rule fairness

By Andrew Benson
Chief F1 writer
Last updated on .From the section Formula 1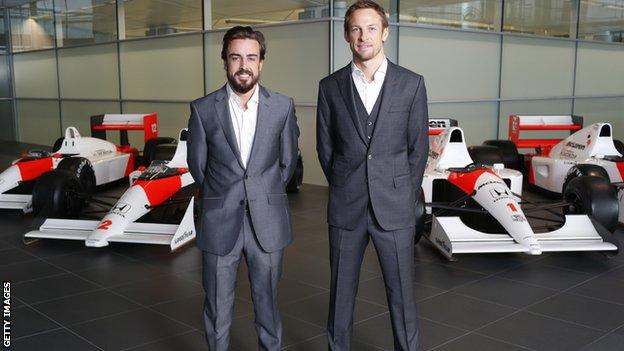 McLaren's new engine partner Honda has questioned the fairness of a rule change ahead of the 2015 season.
Governing body the FIA has allowed rivals Mercedes, Renault and Ferrari to develop engines during the season. Honda as a new supplier is forbidden.
A Honda spokeswoman told BBC Sport: "Honda believes in fair competition for the goodness of the sport and our fans.
"McLaren-Honda have contacted the FIA in regard to this issue, but we cannot discuss details at this time."
Honda bosses are to meet FIA race director Charlie Whiting on Monday to discuss the situation further, having already raised their concerns at a meeting between the governing body and all engine manufacturers on Tuesday.
One senior member of a rival team agreed with Honda's stance, telling BBC Sport the situation was "hardly fair on Honda".
And a senior motorsport figure who did not wish to be identified said Honda would be within its rights to lodge an official appeal.
"If I was in Honda's shoes, I would ask the Japanese motorsport federation to bring the matter before the FIA court of appeal," he said.
"Then you get proper lawyers looking at it."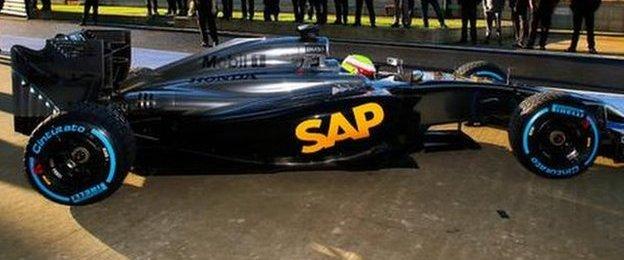 He added: "It doesn't sound right - it sounds a bit unfair on Honda. They should have the same opportunity as everyone else. They shouldn't be disadvantaged just before they have come in a year late.
"My inclination would be to open it up, give Honda the same freedom to develop its engine in-season as the other three, and let them all get on with it."
Manufacturers are allowed to do limited development from one season to the next and the intention of the current rules when introduced last year was to forbid improvements during a racing season.
The FIA had originally intended to force all manufacturers to submit their final 2015 engine designs by 28 February, two weeks before the season starts in Australia.
But Ferrari - who, like Red Bull's supplier Renault, are trying to close the performance gap to Mercedes - pointed out that there was a loophole in the rules, which did not define a date by which modifications had to be completed.
FIA lawyers agreed that they could not force the existing manufacturers to submit their engines pre-season and Whiting has issued a clarification saying their permitted developments can be applied during the championship.
As Honda is entering F1 this season, it has not yet homologated an engine and must do so before it can compete. The FIA's view is that this specification should then be fixed for the season, as their rivals' engines were in 2014, the first year of the current turbo hybrid formula.
Clarifications are not definitive rules, but are merely an expression of the FIA's current thinking. Teams and manufacturers tend to follow them, but they are open to reversal by race stewards if competitors lodge an appeal.