Formula 1 gossip: J Button takes £4m a year pay cut at McLaren
Last updated on .From the section Formula 1
Friday, 12 December
Jenson Button has accepted a salary cut from £12m a year to less than £8m under the terms of his new contract at McLaren. His new team-mate Fernando Alonso will earn £25m a year. (Daily Telegraph)
Alonso says his acrimonious exit from McLaren seven years ago is one of the biggest regrets of his career. (Autosport)
McLaren boss Ron Dennis says he told Button to "try harder" before the British Grand Prix at Silverstone in July. (Daily Mirror)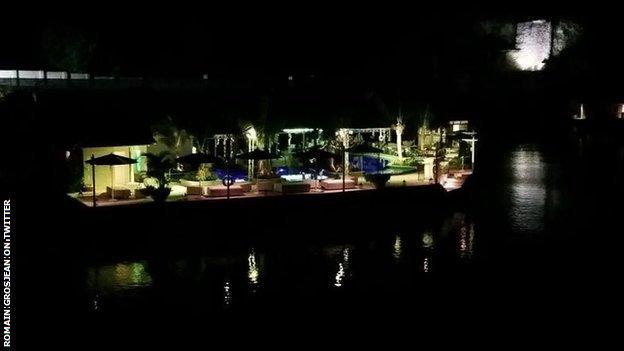 Bernie Ecclestone wants Sacha Woodward-Hill, his chief legal officer and adviser for more than a decade, to succeed him as boss of Formula 1. (Times - subscription required)
Ecclestone says Qatar is unlikely to host a grand prix, as Bahrain and Abu Dhabi have the right to veto new races in the Middle East. (Daily Mail)
Thursday, 11 December
Fernando Alonso believes his five years at Ferrari were his best in Formula 1, despite failing to add to his two world titles. (Autosport)
After watching girlfriend Nicole Scherzinger in Cats, Lewis Hamilton opted for a commercial flight from London Heathrow to Los Angeles rather than using his private plane. (Daily Mirror)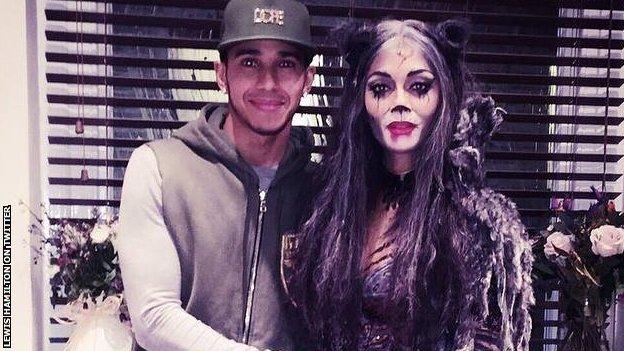 Red Bull driver Daniel Ricciardo believes he can challenge for the world title next season. (ABC News)
Williams think their success in 2014 is the perfect answer to those saying the cost of F1 prevents smaller teams from competing at a higher level. (ESPN)
Ex-Caterham and Sauber driver Kamui Kobayashi, driving for the Toyota-powered Team Le Mans, topped the first day of Super Formula testing at Okayama. (Autosport)
Former F1 driver Heinz-Harald Frentzen will swap his racing car for a hearse when he returns to Monchengladbach to help with his family's funeral business. The German, who finished second in the 1997 F1 drivers' championship, has been racing in a German sportscar series. (Kolner Express - in German)
Felipe Nasr says he is ready to seize his chance of an F1 debut with Sauber next season and continue Brazil's impressive legacy in the sport. (Formula 1)
Wednesday, 10 December
Spain's double world champion Fernando Alonso could break his McLaren-Honda contract if the team are not competitive. (Marca)
Formula 1 teams will this week decide who will become the new chairman of their sport, as incumbent Peter Brabeck-Letmathe is stepping down to battle a long-running illness. (Independent)
Former Diageo boss Paul Walsh, who is widely reported to be being lined up as the new executive chairman of F1, is understood to be prepared to work with Bernie Ecclestone but 'would want to rein him in'. (Management Today)
Governing body the FIA is facing a challenge over F1's engine freeze, as some teams believe there is a loophole in the 2015 regulations that could hand them extra development time. (Autosport)
Red Bull fear they will not be able to close the gap on Mercedes in 2015 and are worried their rivals could be even further ahead. (Autosport)
F1 teams made combined net losses of £127.5m last year. (Daily Telegraph)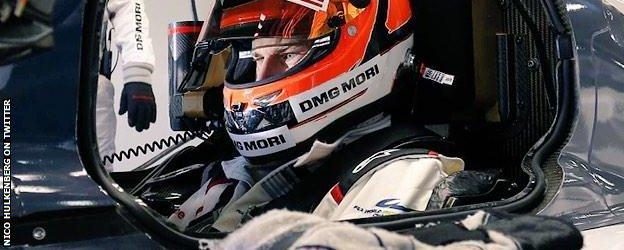 Force India driver Nico Hulkenberg tested the Porsche which he will use to contest next year's Le Mans 24 Hours for the first time and tweeted:"#excitingtimes! Lots of new impressions in the new office...like running in the dark."
Toro Rosso's Max Verstappen says being part of an F1 team has so far proven to be easier than his limited time on the junior scene. (GP Update)
However, Dutchman Verstappen moved to clarify his comments on Twitter, saying: "Let me be clear about F1. Working in F1 is not easier. But with many more people working on a car it's better organised than when you have 3 guys in F3 working on your car. It has nothing to do with the racing on track aspect."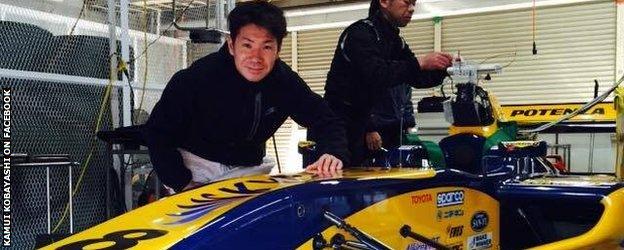 Earlier this week, Romain Grosjean, 28, was quoted as saying Britain's Jenson Button, 34, has had his turn in F1 and should make way for fresh talent. However, the Frenchman has since tweeted: "I've never said time for @JensonButton to leave F1, he deserves his place! Just hard for young drivers to get a seat, only 20 available."
Button, who is still waiting for McLaren to decide on their driver line-up for next season, tweeted in reply: "You could always give up your seat mate for the youngsters!! #banter."
Soul II Soul and Jess Glynne provided the live music for Red Bull's Christmas Party with DJ Erok on the decks between acts. (Red Bull)
Britain's Will Stevens, who made his F1 debut in Abu Dhabi, says he has not given up hope of staying in the sport next year, but he admits his future depends on Caterham and Marussia returning to the grid. (Planet F1)
George Russell, 16, has earned himself a McLaren F1 test after becoming the youngest ever winner of the McLaren Autosport BRDC Award, which recognises achievements in junior motor racing. (Planet F1)
Spanish driver Carlos Sainz Jr headed to Toro Rosso's factory in Faenza, Italy, for his seat fitting in preparation for his F1 debut with the team next season. (Toro Rosso)
Tuesday, 9 December
Mercedes world champion Lewis Hamilton says the next target in his Formula 1 career is to emulate the achievements of his hero Ayrton Senna by matching the Brazilian's tally of three world titles. (Autosport)
Mercedes non-executive chairman Niki Lauda says his no-nonsense attitude has annoyed the team's board, but that ultimately he is the best link between the team's drivers and its management. (ESPN F1)
France's Jean-Eric Vergne, who recently lost his drive at Toro Rosso for next season, will compete for the Andretti team in this weekend's Formula E race at Punta de Este, Uruguay. (Planet F1)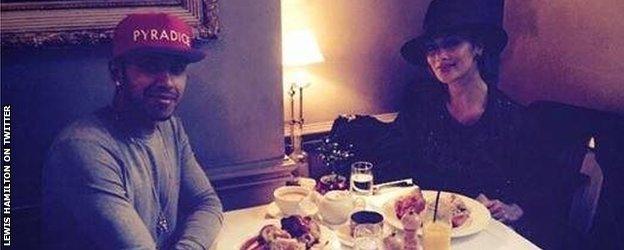 Brazil's Felipe Massa is dreaming of race wins and a title challenge in 2015 and he is confident Williams can deliver the car for him to do so. (Planet F1)
Leading motor racing lawyers say contracts at the heart of F1 do not contain an "absolute obligation" for the series to field a minimum number of cars. (Forbes)
Renault say adopting a split-turbo power unit concept similar to Mercedes' will not be a major factor in catching up with their rival over the winter. (ESPN F1)
Ferrari chief designer Nikolas Tombazis is expected to leave the team, with his deputy Simone Resta likely to be promoted into his position. Meanwhile, former Mercedes and Renault technical director Bob Bell has reportedly joined the Italian team. (Joe Saward blogs F1)
Force India driver Nico Hulkenberg tweeted that he is in Aragon, Spain, for a Porsche test session ahead of his entry in next year's Le Mans 24 Hours with the German team.