Lewis Hamilton column: Australian GP fascinating start to F1 season
Last updated on .From the section Formula 1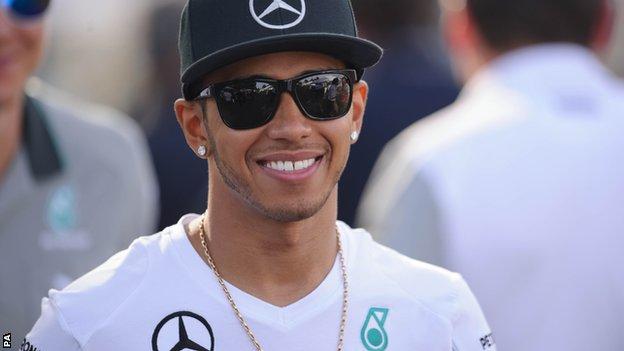 In his first BBC Sport column of the new season, Lewis Hamilton says he will eat, sleep and breathe nothing but racing until he wins the title
So much has changed over the winter, with new engines and new cars, that it is a walk into the unknown.
I feel like I'm in a really good place and I'm determined to go beyond whatever I have achieved before, to take my abilities to new places.
I want to stretch my knowledge of the car, my skill level, my commitment.
I am going to eat, sleep and breathe nothing but racing until I have won that world championship again. I have never felt more passionate or more energised about the sport.
A lot has changed in the last year or so - some good, some bad - and I have learned that I have to treasure the present, and take the maximum out of each day.
My aunt died last year at just 53, which hit me hard, and over the winter it was a massive shock to hear that Jenson Button's father John had died.
I'd known John since I was 10 years old - I used his engines to win my first kart championship. He was one of the coolest dudes in the paddock and it really knocked me off my feet when I heard what had happened.
I'm sure when John got to the Pearly Gates, he was thankful for everything he had in his life. He really lived to the full. And that's what I want to feel.
When I get there, I want to know I have done absolutely as much as I could do.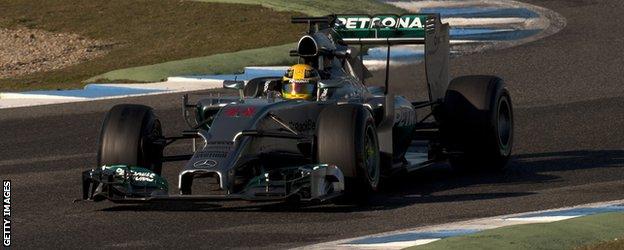 I think things happen for a reason. It feels like everything I have learned over the years has been distilled in me to get me to this point, and this is a new opportunity.
It is going to be a fascinating season. The first four races are going to be a massive lottery, not knowing who to expect to win.
I'm hoping there is going to be some great competition. Strategy is going to be massively important, and the capacity for a driver to optimise his fuel and tyres is going to be enormous.
Our new Mercedes car feels quick. But maybe everyone hasn't got their stuff together just yet, or hasn't shown their pace.
So we won't really know until Saturday and Sunday in Melbourne - and that's just the first race of a long season.
But I'm really hopeful that Mercedes can have a great season with myself and Nico Rosberg.
Nico and I have a lot of history together. People seem to be expecting problems between us, but I'm not.
We've been racing together since we were 13, we've competed for championships. He's won one; I've won one and our relationship has always been the same.
OK, F1 is a fiercer championship and a lot more is riding on it but I don't expect any issues.
Nico has grown into an exceptional driver and a great part of the team, and I'm proud to be a part of the same team.
I'm looking forward to working with him and competing against him and I hope together we can push this team forward and get the results it deserves.
By the time you read this, I will have been out in Melbourne for nearly a week already.
While I was here, I wanted to do something for a kids' charity and so made a visit to the Royal Children's Hospital in Melbourne this week.
You might think that I do these things because my 'people' push me to. Actually, I drive everything I do like that.
I'm aware I have come from not the greatest place to get to where I am. When I was growing up, there were drug dealers living in the house across the street.
I am so grateful to have had the opportunities I have, and I feel it would be inhuman not to give something back, to do whatever I can to make a difference, however small.
I work with Save The Children and Unicef and they're both amazing organisations.
Whatever it is, it will be focused on kids. I love working with kids. It takes me to another place.
I know that it's awful being in hospital, and to see the smiles on the faces of these kids - not because they knew who I was; but just to talk to them about cars or art or whatever - was really uplifting.
When I retire - which is hopefully a long time in the future - that is going to be a big part of my life.
For now, though, I'm determined to make the most of what I have - on track and off.