Monaco GP: Red Bull's sister team Toro Rosso make engine switch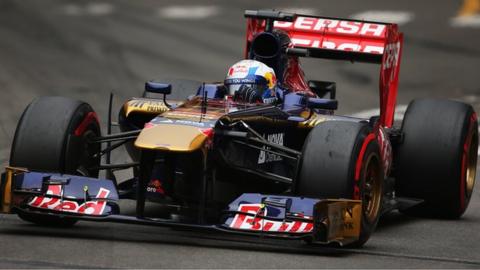 Red Bull's sister team Toro Rosso will switch to Renault engines next year.
In switching from Ferrari engines, used since 2007, the three-year deal brings them in line with Red Bull.
All Formula 1 teams must comply with the new engine formula next season, which replaces the current 2.4-litre V8s with 1.6-litre turbo-charged V6s.
Williams are expected to switch from Renault to Mercedes, while Lotus are considering swapping their Renault engines for Mercedes or Ferrari.
Renault president and chief executive officer Carlos Ghosn said the company wanted to supply at least three teams with engines next year but would be prepared to support up to five.
Red Bull, effectively Renault's 'works' team, have also extended their contract "into 2014 and beyond".