Formula 1 gossip and rumours from international media
Last updated on .From the section Formula 1
SUNDAY 2 JUNE
Lewis Hamilton has been urged to leave the dog at home and focus on getting his own Formula 1 'bark' back.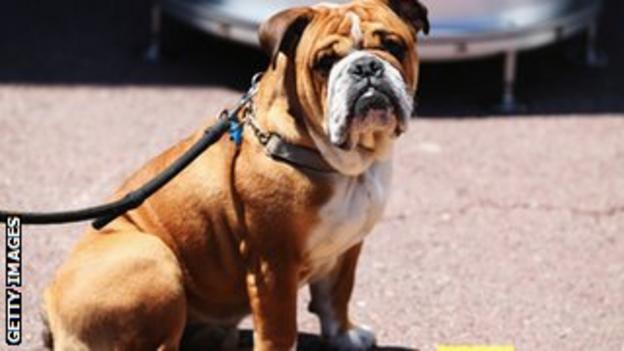 Kamui Kobayashi says he will refund those fans who pledged financial support to try and keep him on the F1 grid if he fails to secure a place on the grid next year.
Romain Grosjean believes his Canadian GP grid penalty is "quite harsh" but is determined to do his best to overcome it.
Hankook has ruled out becoming Formula 1 tyre supplier in 2014 if Pirelli does not agree a new contract.
FRIDAY 31 MAY
Toro Rosso's Daniel Ricciardo has added to Romain Grosjean's woes by admitting he called the beleaguered Lotus driver "an idiot" in Monaco.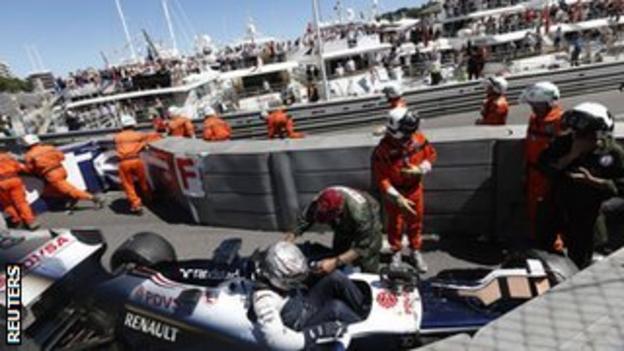 Williams driver Pastor Maldonado has admitted that he is still in pain from his crash that brought out the red flags during the Monaco Grand Prix. The race was stopped on lap 46 on Sunday when Maldonado suffered a 9G impact with the barriers at Tabac after colliding with Max Chilton's Marussia.
McLaren team principal Martin Whitmarsh believes it is time for Formula 1 teams to stop "lobbing bricks at each other" and find a way to again work together to safeguard the future of the sport.
Former F1 racer Jarno Trulli is set to sue Caterham team owner Tony Fernandes, according to reports in the Italian press. The 38-year-old had been set to race for the team last year before being replaced by Vitaly Petrov, who was able to bring financial backing from Russia, to team up with Heikki Kovalainen.
THURSDAY 30 MAY
Force India team owner Vijay Mallya fears the "winning at any cost" mentality of some of F1's big teams is posing a threat to the finances of the smaller outfits.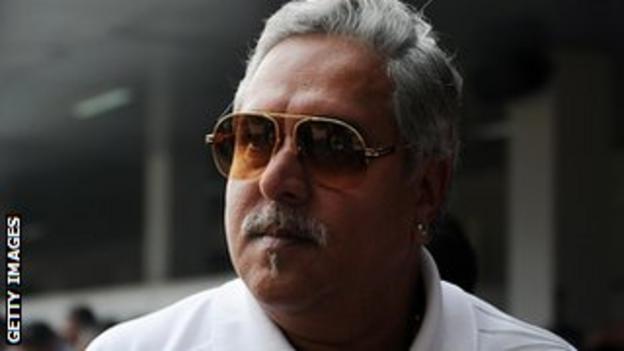 Sauber believe their disappointing Monaco Grand Prix performance should not be used as an indicator of the progress the team has made in recent weeks.
Mercedes director and team co-owner Toto Wolff is refusing to say he is worried about potential penalties as a result of the secret Pirelli tyre test.
Renault Sport F1 president Jean-Michel Jalinier has revealed that they will confirm the next team they intend to supply engines for 2014 to "within a matter of days".
WEDNESDAY 29 MAY
Jenson Button believes that Fernando Alonso could have had a better result in the Monaco Grand Prix had he not appeared to be driving with one eye on the world championship.
Pirelli's modified 2013-specification rear tyres will only be used in Friday practice at next week's Canadian Grand Prix, rather than for the whole weekend as originally hoped.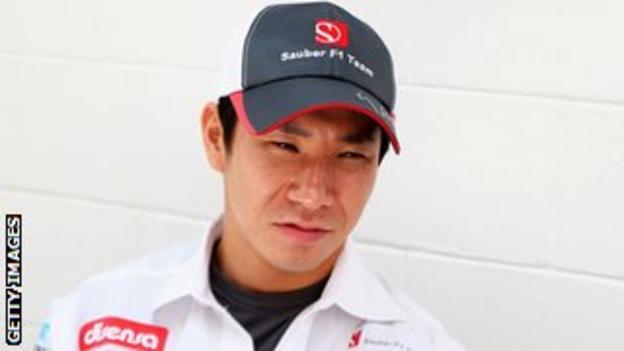 Kamui Kobayashi, who lost his race seat at Sauber at the end of last season, was back behind the wheel of a Formula 1 car when he drove a 2010 Ferrari at the Scuderia's Fiorano test track.
Mercedes are coming under increasing pressure over their decision to do an in-season test with Pirelli with three more teams voicing their criticism.
The proposal to run a grand prix on the streets of Bangkok has met with opposition from environmental groups.
WEDNESDAY 22 MAY
Lotus driver Kimi Raikkonen, who has been linked with a move to Red Bull next season, believes he already has two offers to choose from for 2014.
Full story: Autosprint (in Italian)
Formula 1 boss Bernie Ecclestone says that the challenge of managing tyres has made drivers "use their brain" again after improved technology had previously meant that they "didn't have to think about anything".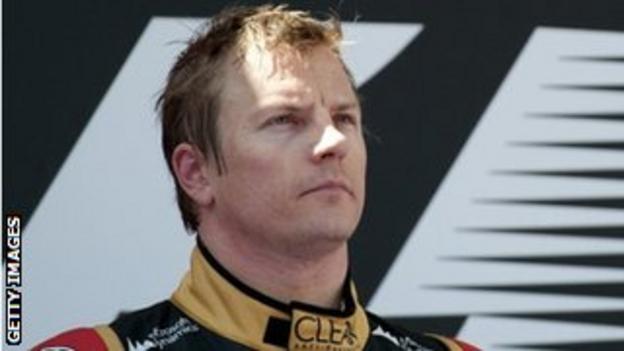 Lewis Hamilton's Monaco Grand Prix hopes have been bolstered by the news that tyre manufacturer Pirelli believes the Monte Carlo race will feature just two pitstops for most teams. The Mercedes driver qualified second in Spain, but slipped to 12th in a race packed with pitstops.
Caterham's Heikki Kovalainen has revealed that he stayed with Ian Poulter and his family during his trip to see the English golfer in action at the Masters in Augusta. He also caught up with US golfer Rickie Fowler and Northern Ireland's Greame McDowell.
TUESDAY 21 MAY
Lotus owner Gerard Lopez is convinced Kimi Raikkonen will remain with the team for next season, announcing so in his own good time.
It hasn't been a great few months for McLaren fans, but Jenson Button is determined to put a smile on their faces by the time the British GP comes around.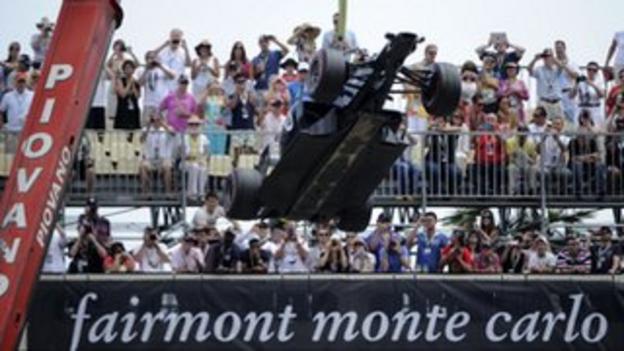 Pastor Maldonado is hopeful his Monaco expertise will allow him to score the Williams team's first points of the season in Sunday's race.
Nico Hulkenberg says his Sauber car is not performing as he had expected and added that "you'll have to ask them" about the rumours he could join Ferrari.
MONDAY 20 MAY
Formula 1 boss Bernie Ecclestone says BMW could follow Honda and return to the sport, having quit in 2009 due to the recession.
However, BMW have distanced themselves from such a scenario.
Ecclestone has proposed that F1 teams should be able to sell chassis to each other, a shake-up that would save tens of millions of pounds.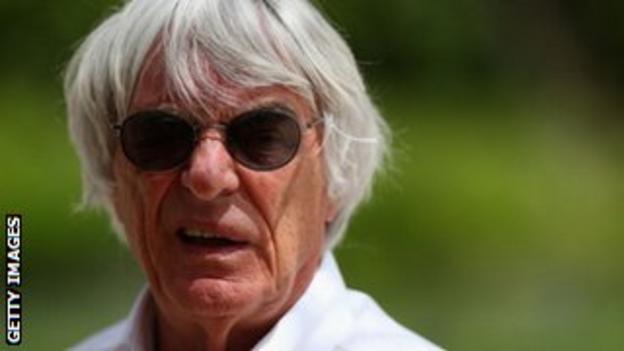 Ecclestone also says that he is prepared to buy a race-organising company in order to get a grand prix in New Jersey off the ground in the United States.
Marussia's Max Chilton insists he earned his place in Formula 1 on merit rather than on the back of his father's wealth.
Full story: the Times (subscription required)
Ferrari's Felipe Massa says the team need to improve their qualifying performances.
Full story: Adam Cooper's F1 blog
Mercedes principal Ross Brawn admits he is wary of the team struggling in races beyond this weekend's Monaco Grand Prix.
Mercedes' Lewis Hamilton met up with nine-time MotoGP world champion Valentino Rossi during a visit to the French Grand Prix on Sunday.
Full story: Lewis Hamilton on Twitter
Seven-time world champion Michael Schumacher drove a demonstration lap of the 25.378km Nordschleife track in a 2011 Mercedes Formula 1 car.
Full story: Mercedes on Twitter
McLaren team principal Martin Whitmarsh says he is not panicking despite his team's disappointing start to the season.
Dutch driver Giedo van der Garde admits his focus this season is to cement a place at Caterham for the 2014 regulation changes.
FRIDAY 17 MAY
Lotus team principal Eric Boullier says Pirelli's decision to change the tyres from the Canadian Grand Prix was "frustrating".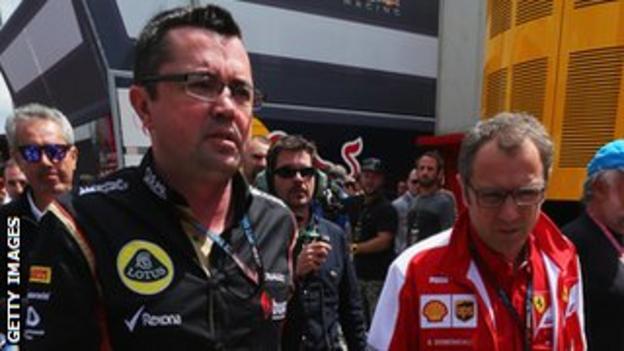 Following Boullier's criticism, Lotus tweeted a joke picture of Pirelli's new, harder tyres.
It has been reported that most F1 teams cannot afford to pay the prices quoted by engine manufacturers for next year's new turbo V6 engines. It was announced on Thursday that Honda would supply McLaren engines from 2015.
Mercedes say it cannot rely on Monaco's lack of overtaking opportunities to take victory in the principality next weekend. The team has secured pole position at the last three races, but lost the lead following extreme tyre wear on race days relative to other teams.