Robert Kubica expects Formula 1 return despite his rally crash

By Andrew Benson
Chief F1 writer
Last updated on .From the section Formula 1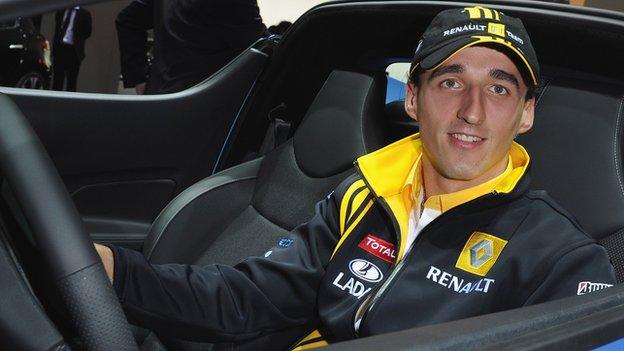 Robert Kubica insists he will return to Formula 1 despite being seriously injured in a February 2011 rally crash.
The Pole, who is testing a DTM German touring car on Thursday, is fighting to recover sufficient mobility in the right arm that was partially severed.
"I still believe I can come back," Kubica told F1 Racing magazine.
"It's not just a dream. Right now I have limitations driving single-seaters but they are less than they look from the outside."
The 28-year-old has limited movement in his right arm, which prevents him from rotating his wrist and forearm in the way he would have to in an F1 cockpit.
The problem can be surmounted in a rally car, in which he has been racing recently, and a touring car because there is more space to have his arm out to the side and use his shoulder.
"Things are improving," Kubica told the magazine, which is out on Thursday, in his first major interview in two years. "It wasn't like this six months ago and it wasn't like this three months ago.
"And thanks to rallies and tests on the race track, slowly my condition is improving - but there is still a long way to go.
"When I have two arms on the steering wheel and I can operate everything on it, I don't notice a difference.
"The strength in the arm is not what it was but if that was the only problem then two months in the gym could solve it.
"The bigger problem is the limitation in the supination and pronation [rotational turning movement] of the arm and the limited functionality in my fingers.
"But I'm convinced this will come back slowly; nerves need a lot of time and I see progress even if it's slow. I am quite sure this will be… not fixed, but not a big problem."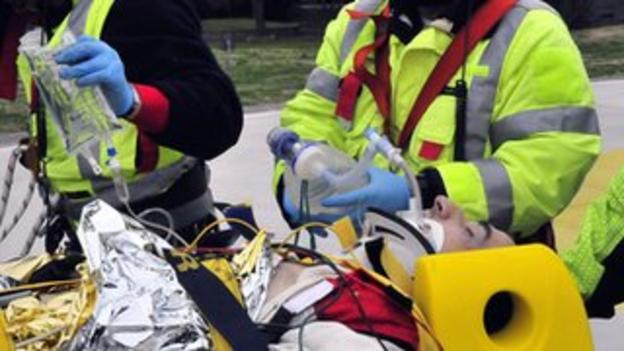 Kubica said his DTM test, which will take place at the Ricardo Tormo circuit in Valencia in Spain, was "important" because it will be his first outing in a racing car with significant downforce since his accident.
He adds in the magazine: "Day by day, rally by rally and test by test I see fewer limitations and my goal is one day to drive properly. I don't think pace will be a problem.
"When I drive it takes concentration and I forget my body's limitations. With the damage I have, I cannot (ever) achieve 100% of what I had before - but I hope to improve.
"If the limited pronation and supination were fixed 80%, I would say 'yes' to coming back to F1."