Driver profile: Pastor Maldonado

By Andrew Benson
Chief F1 writer
Last updated on .From the section Formula 1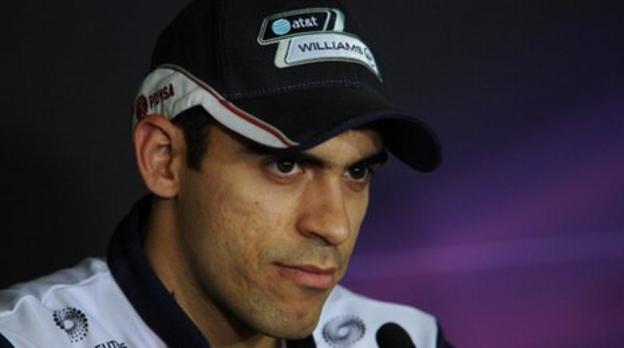 Inconsistency has been a charge levelled at Pastor Maldonado for much of his career, and this year has been no different.
In Australia, a sixth place in the opening race of the season was thrown away when he crashed chasing Fernando Alonso on the last lap.
He took a beautifully controlled and mature maiden victory in Spain - beating Alonso along the way - but then tossed away the chance of another strong result in Monaco with some inexplicable mistakes.
And just when he needed a steady weekend to get himself back on track, he had another poor race in Canada - and then was to blame for the incident that took Lewis Hamilton out in the closing stages of Valencia.
Maldonado won his seat at Williams last year because he was bankrolled by the Venezuelan government, by way of the state oil company.
But he has since proved that he has a bundle of natural talent, which more than merits a place on the grid. What he needs to do now is find a way to maximise it every weekend.