Mark Webber column

By Mark Webber
Red Bull driver and BBC Sport columnist
Last updated on .From the section Formula 1
The first thing I want to say in this column is congratulations to my Red Bull Racing team-mate Sebastian Vettel on winning his second world title.
It was inevitable it was going to happen after the amazing start to the season he had [six wins in the first eight races]. The car has been very reliable and he was never going to lose that form overnight.
He has driven well all year and been the class of the field.
The Japanese Grand Prix was a pretty good race. I ended up fourth but pretty close to winner Jenson Button, with Fernando Alonso and Seb also ahead of me.
It was a quick, well-fought-out grand prix at the front and I couldn't believe how close the top six were for quite a long period. It was certainly good to have everyone in sight for most of the race - we were all within the length of the front straight pretty much the whole time.
There were a lot of pit stops and strategy involved between the top three or four.
Jenson did a great drive. I was surprised how he managed to jump Seb around the stops - and just as much when Fernando did it as well.
It was a complicated afternoon - usually what we call the "undercut" would be powerful at Suzuka. That's when you come in to change to new tyres before the guy you're racing and benefit from the extra grip to gain time.
But Jenson and Fernando both passed Seb by doing the opposite - staying out longer.
The safety car complicated it. It is much harder to pick the gaps you are trying to slot into when the field is compacted like that.
There was bit of traffic involved for Seb and me after we had made our final stops, too, so it wasn't a completely fair fight for either of us with Fernando. But fair play to Ferrari, they got it right.
You could see the effect of out-of-sync stops with Lewis Hamilton. He had to come in for his first pit-stop early because he got a puncture.
When that happens, it's easy to wreck your race because it makes your other stints longer than you want them to be. You load the tyres up with too many laps, they run out of grip, and it puts you out of the picture.
Japan was similar to the German Grand Prix, as it turned out. We just didn't have the pace at the end of our stints to go with McLaren and Ferrari. I finished third behind Lewis and Fernando at the Nurburgring - exactly where Seb finished behind Jenson and Fernando on Sunday.
It is a fine line but that was the result everyone deserved on the day.
ON THE MARK
After the race, I got the bullet train to Tokyo to spend three days killing some time before going to Korea for this weekend's race.
It wasn't exactly a unique idea - I think 19 of the 24 grand prix drivers stayed in the Japanese capital. I decided to fly to Korea on Thursday - there's not a lot going on down where that race track is, so it makes sense to stay in Japan.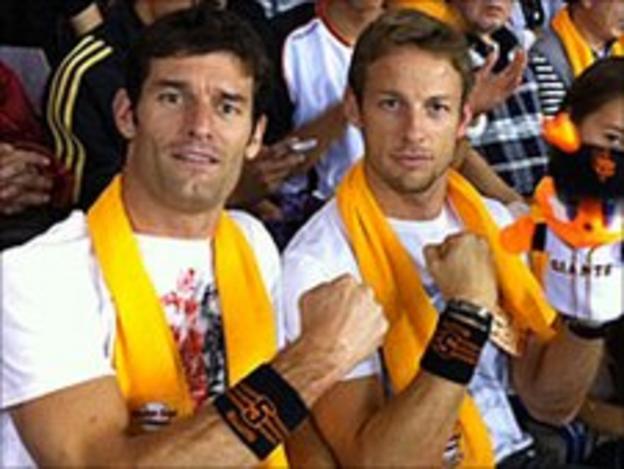 I spoke to Jenson over the Suzuka weekend and said, "Let's try and do something". He said he was going to get a few people together to go to watch a baseball game.
I thought it was an awesome idea. I'd never seen a live baseball game before and the level is pretty high in Japan. A lot of guys go over from there to play in the Major League in the United States and earn mega-bucks.
There was a huge crowd in the Tokyo Dome - about 55,000. We had a really good night and it was fun to just enjoy a sporting event in a very low-key way. We bought a bit of merchandise and ate some stadium food - all the usual stuff anyone does when they go to a match.
OFF THE MARK
I heard a good joke at the weekend - an Englishman, Irishman and Scotsman all walk into a bar… to watch Wales in the Rugby World Cup semi-final.
There was a lot of banter last weekend around the World Cup - it seemed almost everyone had loyalties somewhere in the quarter-finals.
As Renault are our engine supplier, there are a lot of French guys on our team, so it was an interesting afternoon on Saturday with England playing France. Obviously I joined in and reminded all the English guys they had been knocked out.
One of our engineering guys is Irish - he was pretty confident until they got done by the Welsh.
And we have a South African who looks after our IT. He and I were pretty nervous about the Australia-South Africa game. Rightfully, as it turned out - they don't get much closer than that.
I didn't get to watch it live as I was a bit busy on Sunday afternoon but it sounds like it was a bit of a war. Fortunately the Aussies had their noses in front at the right time.
The Wallabies have now got a semi-final against New Zealand on Sunday - it starts not long after the Korean Grand Prix is due to finish.
We beat them in the Tri-Nations recently and it will be another tough game.
Australia need to kick well and score the points that come more easily. It's a big boost that Dan Carter is out injured for the All Blacks. He will be missed and hopefully Australia can capitalise on that - even though New Zealand will be very tough to beat on home turf.
In the other semi-final, I fancy Wales to beat France.
WEBBER UNSPUN
As you would expect, the people in Japan were as super-polite as ever but the biggest thing that hit me this year was how thankful they were to us for going there to race. It was really touching.
They have had a pretty rough time since the Fukushima earthquake and tsunami left such devastation in March. But they give the impression they don't want money or funding or anything, they just want people to think about them and show they care.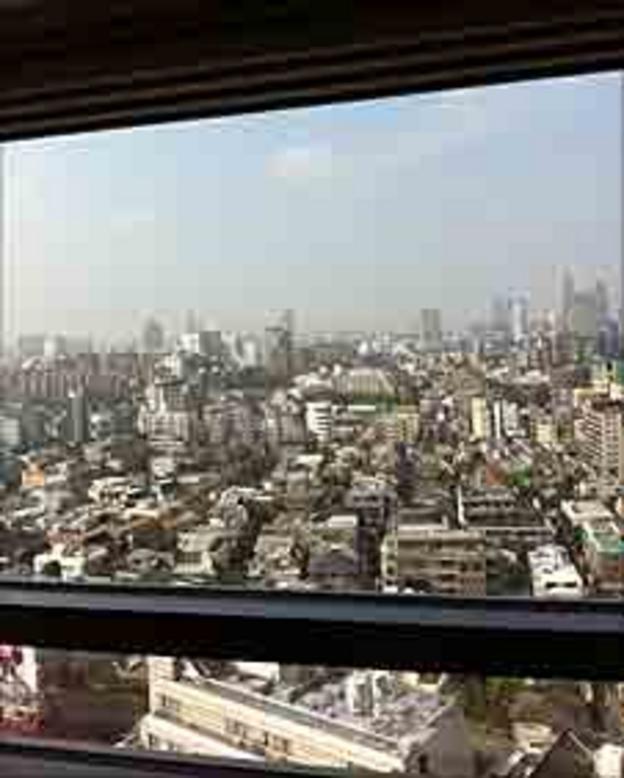 The F1 drivers have been doing a fair bit since the start of the season, a lot of it arranged by Sauber driver Kamui Kobayashi.
We have sent back videos with reassuring, warm messages to let them know we were well aware of what was going on and that we were thinking of them.
F1 boss Bernie Ecclestone arranged for some paintings for charity, the five world champions signed some stuff. All we could give was our time - and it was a no-brainer for us to do that.
The flag marshals put up a nice banner on the driver parade lap before the race saying they would never forget the support we had given them.
I have had a lot of attention and messages from people everywhere I've gone. It was obvious the support meant a lot to them.
Mark Webber was talking to BBC Sport's Andrew Benson. Read his exclusive column every Thursday.