Red Bull extend Renault engine contract to 2016
Last updated on .From the section Formula 1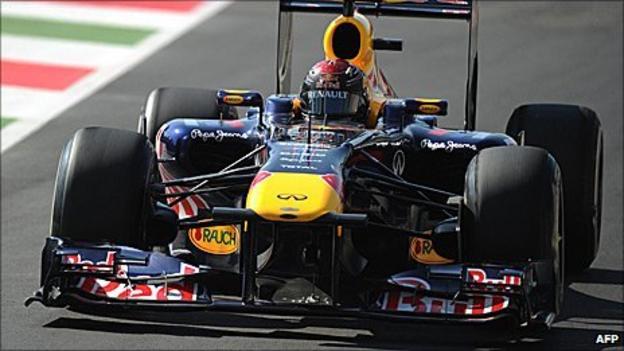 World champions Red Bull have extended their contract with engine supplier Renault for a further five years.
Red Bull switched to Renault from Ferrari for 2007 and took the constructors' and drivers' titles last year, with Sebastian Vettel.
They are poised to win a second consecutive double this season.
As part of the new deal, Red Bull and Renault will work together on new technology for the 1.6-litre V6 turbo engines F1 will use from 2014.
Renault Sport F1 managing director Jean-Francois Caubet said that partnership would help with the development of the new units, which he said were "a huge undertaking".
These engines will replace the current 2.4-litre normally aspirated V8s.
The partnership between the two companies also includes a sponsorship deal with Infiniti, the luxury brand of Japanese car company Nissan, which is 35% owned by Renault.
Red Bull team boss Christian Horner said: "Renault Sport F1 has been a contributing factor to the on-going success of the Red Bull Racing-Renault partnership.
"Together we have so far achieved 22 wins, 32 pole positions, 1130.5 world championship points and two world championships."