Wednesday's F1 gossip column
Last updated on .From the section Formula 1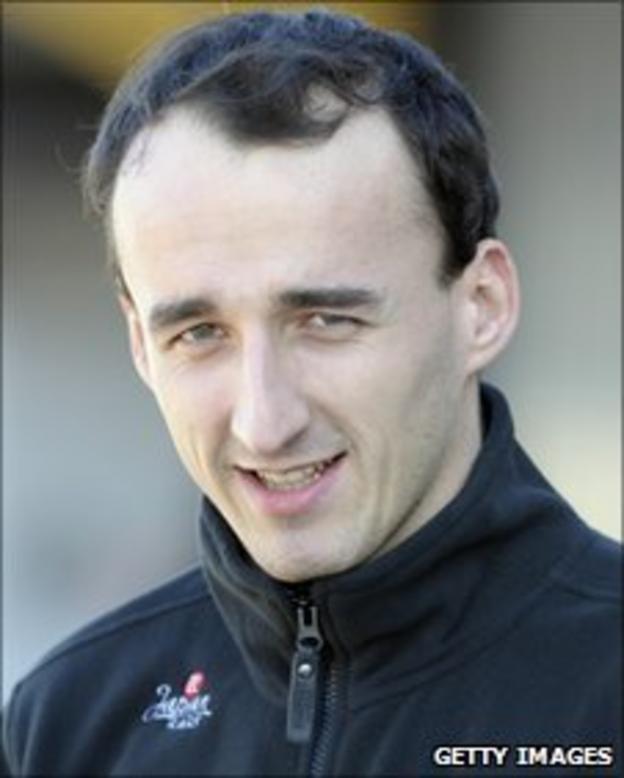 Renault star Robert Kubica says he is doing everything he can to return to Formula 1. "I want to return to the circuit much more than before and I am working very hard to make a comeback to the wheel," said the Pole in a statement read out by his manager, Daniele Morelli.
Force India's Adrian Sutil says his drive-through penalty at Sunday's Canadian Grand Prix came about because Red Bull's Sebastian Vettel backed up the pack too much after the safety car restart. Sutil touched the back of Nico Rosberg's Mercedes before being handed a drive-through penalty for overtaking under the safety car.
Lewis Hamilton says his first experience of a Nascar helped him put his troubled Canadian Grand Prix behind him. The 2008 world champion did a 'car swap' with two-time Nascar Sprint Cup Series champion Tony Stewart at Watkins Glen International on Tuesday, trading the McLaren MP4-23 with Stewart's Chevrolet Impala.
Mercedes-Benz motorsport boss Norbert Haug believes Michael Schumacher's performance in the Canadian Grand Prix, where he just missed out on the podium after running as high as second, has proven he still has what it takes to be successful in F1.
Defending champion Sebastian Vettel doesn't think Red Bull will be the hardest hit by the ban on off-throttle use of blown diffusers when it comes into force at the British Grand Prix. "If you look at the concept of our car, then we are not bad off if it [the ban] happens," said Vettel. "I think there are other people that will lose more, for instance the Renault or Mercedes teams."
McLaren team boss Martin Whitmarsh wants Lewis Hamilton to keep attacking despite his being involved in four crashes in the last two grands prix. "I want Lewis to attack and obviously I don't want him to have contact with cars," said Whitmarsh. "But at the same time, if he holds back for fear of having contact then he won't be the great racer he is and do the job he has to do."
This story will be updated throughout the day