Mike Coughlan apologises over 'spygate' scandal
Last updated on .From the section Formula 1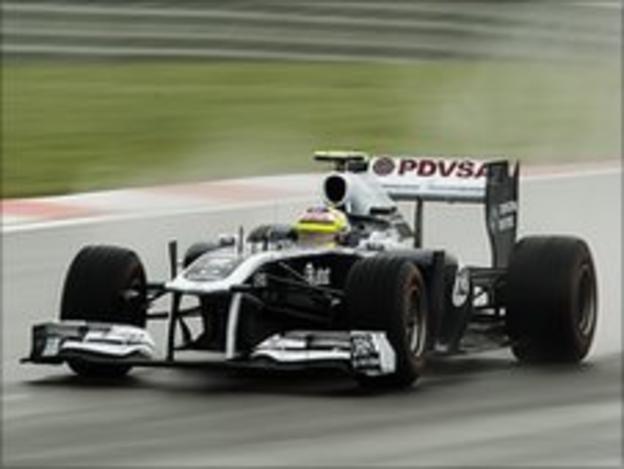 Former McLaren designer Mike Coughlan has apologised for his role in the 2007 spygate scandal as he returns to Formula 1 with Williams.
Coughlan was sacked and banned for two years after McLaren were found to be in possession of a confidential technical document belonging to Ferrari.
"I'd like to take this opportunity to apologise to everyone affected by my conduct," said Coughlan.
"In particular the people at McLaren and Ferrari and the teams' fans."
Coughlan was working for McLaren as a senior engineer when he was caught with a 780-page Ferrari dossier.
The scandal rocked the sport and ended with McLaren fined £50m and stripped of all their points in the 2007 constructors' championship.
Having served the two-year ban imposed by the FIA, Coughlan has been given a second chance by Williams and is eager to put the events of four years ago behind him.
"I sincerely regret my actions and I fully accepted the penalty given to me by the FIA," said Coughlan, who has been appointed as Williams' chief engineer.
"I can only hope I can earn back everyone's respect.
"It was life-changing because it made me reflect upon myself and my actions.
"Leaving a team and a sport that I love, and then seeing the consequences of my actions on the team and its fans, was devastating.
"All I can do now is work hard and try to earn my place back in F1. This is what I am determined to do with Williams."
Coughlan's appointment was announced by Williams in May when the departures of technical director Sam Michael and chief aerodynamicist Jon Tomlinson were confirmed.
The British team have made their worst ever start to an F1 season, scoring only four points in the seven races so far.
Williams have not won a grand prix since 2004.
"I am excited to work with the team to try to recapture their past glory," said Coughlan.
"This would have been great at any point in my career because Williams is such an iconic team, but it is made even more special because I have been given the chance to return to Formula 1.
"I think we all have one goal - to win races. Obviously I'm hoping to help bring an upturn in the team's results and put it back to where it deserves to be."