Ferrari will be faster at Turkish Grand Prix - Fernando Alonso
By Sarah Holt
BBC Sport at Istanbul Park
Last updated on .From the section Formula 1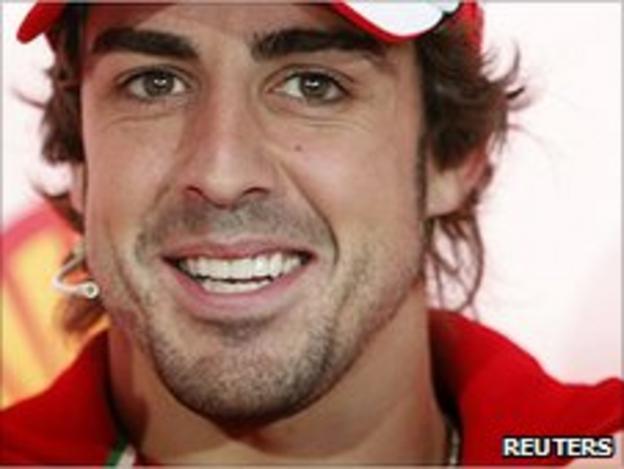 Fernando Alonso says Ferrari will make a step forward at the Turkish Grand Prix but will not yet be at the front.
His team-mate Felipe Massa said Ferrari must improve after a poor start to the season had left them languishing behind title rivals Red Bull and McLaren.
Alonso said: "We have some new parts here and in the next races. It's an improvement but it's not a revolution.
"We will not improve the car completely in one race. Step-by-step we are trying to close the gap."
The Spainard said he expected the car to be "a couple of 10ths" of a second faster than in the Chinese Grand Prix three weeks ago.
Neither Ferrari driver has finished on the podium this season and Alonso is 42 points - nearly two clear wins - behind Red Bull's championship leader Sebastian Vettel, with Massa a further two points back.
Massa said: "It's clear we need to have a good result and a good step now."
Ferrari will try out new front and rear wings and modified brake ducts during Friday practice.
"It's a matter of seeing - not tomorrow (in practice), more in qualifying - if we have closed the gap a little bit," Alonso said.
"If we are a little bit closer here it will be a huge motivation for us."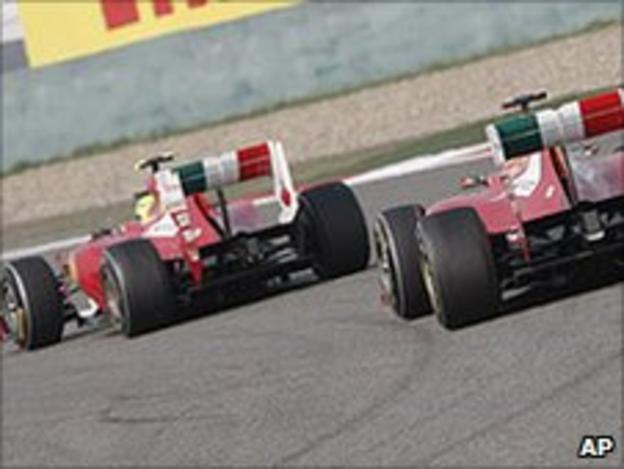 Alonso, who was runner-up to Vettel in the championship last season, said he was far from giving up on the title this year.
"Last season we lost points at the beginning and then we recovered in the last part and we were close to winning the championship," he said.
"This year we are losing points and we are aware of the distance now with the leaders.
"Last year we starting recovering after Silverstone (in July) and now we are at race four so there is plenty of time.
"But we are aware that we need a reaction as soon as possible.
Massa, who won three straight races in Istanbul from 2006-08, added: "We are really pushing. It's important the team make a good step to be very close to the fight.
"We need to work to improve the car, more so in qualifying as Red Bull still have the quickest car."
There are three races in four weeks in May, with Monaco following a week after Spain, and Ferrari have described the period as "very important".
Ahead of Sunday's race in Istanbul, the Italian team have said that they have addressed a wind tunnel data problem - and have been more aggressive at the design stage.
"These [errors] did the damage in these first few months," team principal Stefano Domenicali admitted on Wednesday.
Ferrari sit third behind champions Red Bull and second-placed McLaren in the constructors' championship, after struggling for pace since the start of the season.
The Italian team have said that some of their problems can be traced aerodynamics - improvements are not giving the step forward on the track that simulations say they will.
Ferrari explained that this is partly down to their switch from using 50% models in their wind tunnels to 60% over the winter.
But they added that they feel they are now beginning to get a handle on that problem.
Chief designer Nikolas Tombazis commented: "Definitely, we will have new wings - both front and rear - and new brake ducts [for Turkey].
"I can't say if this step forward will be enough, but I expect to see the consequences of this change in approach in the next few races.
"The program is to bring improvements at every race. We are well aware these improvements will have to be courageous to close the gap."
Tombazis also admitted this week that Ferrari had not been ambitious enough in their design process, a situation the team say they will rectify in the future.