Bahrain Grand Prix decision has deadline extended
Last updated on .From the section Formula 1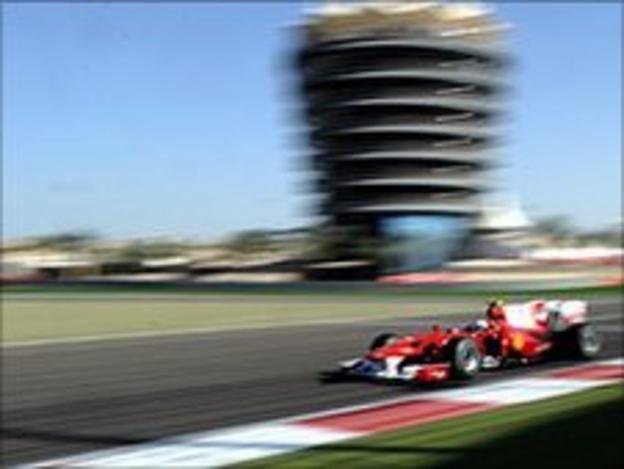 Formula 1 bosses have given Bahrain until 3 June to decide whether the postponed Bahrain Grand Prix will be rescheduled this year.
The Gulf kingdom was scheduled to host the opening race of the 2011 season but it was called off amid civil unrest.
A spokesman for governing body the FIA said the decision was taken after consultation with the relevant Bahraini authorities and Formula One Management.
Bahrain's race had been scheduled for 13 March but was called off in February because of anti-government protests.
Bahrain's Crown Prince made the decision to cancel the race, with Formula 1 supremo Bernie Ecclestone commenting at the time that it was the right choice.
The Gulf state is still under martial law after a month of protests which followed uprisings in Tunisia and Egypt. Hundreds of people have been detained for protesting.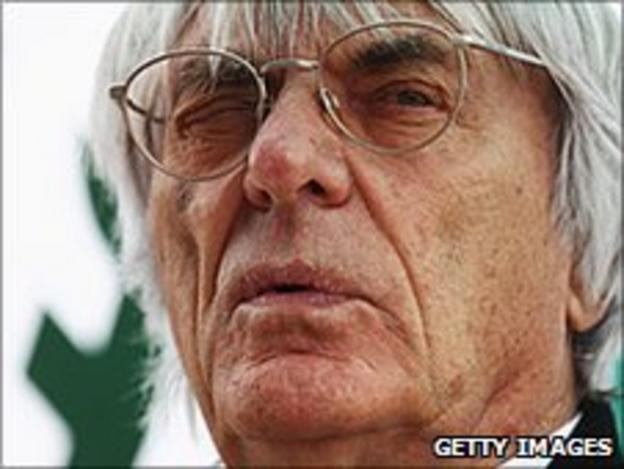 On Thursday, four demonstrators were sentenced to death over the killing of two police officers during the pro-democracy protests.
However, Bahrain International Circuit chairman Zayed Rashid Alzayani said in the statement at the weekend that conditions in the country were getting better.
"The situation is evolving all the time; our day-to-day life is gradually improving under the current State of National Safety," he stated.
"We look forward to welcoming the teams and drivers and everyone involved in Formula 1 back to Bahrain in the very near future."
No dates were mentioned, however, and there was no specific confirmation that the race could be rescheduled.
A circuit spokesman added: "We are not saying we are hosting it, we are not saying we are not hosting it. We are not saying it is cancelled."
Ecclestone told Reuters last week that extending the deadline would give organisers more time to assess the political situation.
"Things can change in a couple of weeks... so you don't know," he commented.
"All of a sudden everything might be peaceful in a month's time and they are happy to run the event and so we are happy to be there.
"We need to wait a little bit to see exactly how progress is made. I suppose we'd be safe by early June or something like that."
The sport's 80-year-old commercial supremo added that he might have to say "bye-bye Bahrain" but a decision was not imminent.
If Bahrain is restored to the 2011 calendar, it has been suggested it could become the penultimate race of the season.
Ecclestone is believed to be considering 20 November, the week after the Abu Dhabi Grand Prix, which could mean the season-ending race in Brazil, scheduled for 27 November, is moved back by a week.
He also revealed that he was hopeful that the Turkish Grand Prix would remain on the calendar despite a local official commenting this week that the 2011 event would be the last.
The Istanbul race has failed to attract large crowds and the Turkish government is baulking at what it has said is Ecclestone's demand for double the fee next year, understood to be around £15.5m.
"Turkey is a good circuit," stated Ecclestone, who is also the race promoter in Turkey. "All the facilities there are good, everything is good except we don't have a big crowd.
"I would be disappointed if we lose it but we can't keep subsidising it.
"When our first agreement was made, they [the government] subsidised ticket revenue so everyone was expecting a whole bunch of people to be there and if there wasn't, the government was going to make up for the missing tickets.
"It looks very much like the crowd is going to be much bigger this year, so it means the government's involvement will be considerably less."