Williams' Adam Parr backs Formula 1's 'greener' engines
Last updated on .From the section Formula 1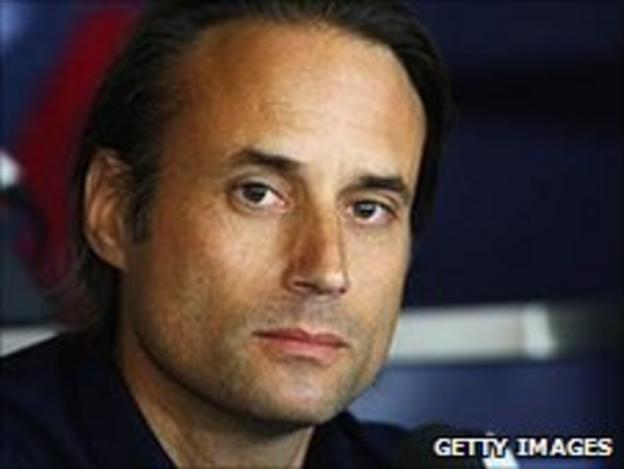 Williams chairman Adam Parr believes Formula 1's switch to more efficient 1.6-litre four-cylinder turbo engines in 2013 is essential for the sport.
F1 commercial boss Bernie Ecclestone has warned that the change is an unnecessary expense that risks alienating fans, but Parr disagrees.
"The sport will lose its interest very quickly if people think that it is standing still," said Parr.
"The technology is dated, it is not what's going on out in the real world."
Parr believes that the alternative of retaining the current V8 engine technology would create "a major, major barrier to bringing in new partners and growing the sport".
The move, approved by governing body the FIA in December, has run into opposition from Ferrari president Luca di Montezemolo, who described the planned units as "a bit pathetic".
Mercedes were another team concerned that the extra financial burden on teams would counteract the sport's attempts to cut costs in the wake of the global economic crisis.
But Parr, whose team have yet to score a point after three races of the 2011 season, believes such criticisms are self-interested.
"Formula 1 is ultimately defined by its technology and its constant reinvention of itself, whether on the chassis side or the engine side, is fundamental to the nature of the sport," he added.
"The people who don't want things to change are the people who for whatever reason feel they have an incumbent advantage by not changing things.
"There are people who fiercely opposed Kers [a system that harnesses kinetic energy that would otherwise have been lost as heat, and reapplies it during acceleration] who are now big supporters of it, including Ferrari.
"The world is changing, we have to change."