Kimi Raikkonen signs for Nascar truck team
Last updated on .From the section Formula 1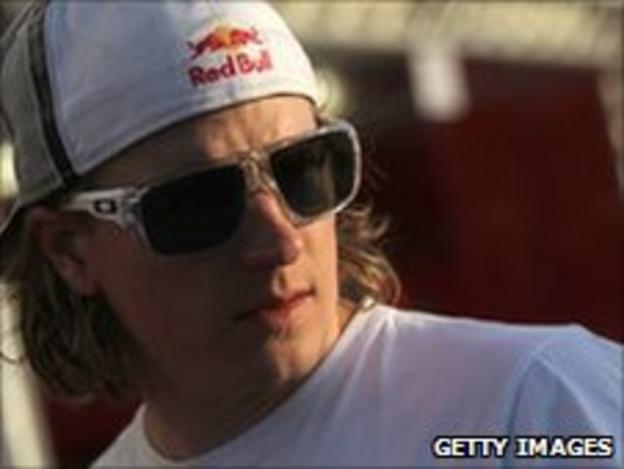 Former Formula 1 world champion Kimi Raikkonen has announced that he has signed a deal to join Nascar team Kyle Busch Motorsports.
Raikkonen, the 2007 F1 champion, is expected to make his debut on 20 May in the trucks series in Charlotte and then appear in up to five races.
"I am excited to have the opportunity to [enter] NASCAR," Raikkonen said.
"Kyle is one of the best and being able to draw on his knowledge will be valuable as I make my transition."
Although Raikkonen is initially only set to enter a limited number of races in the Camping World Truck Series, Busch added that the Finn could run a fuller schedule if he was able to secure additional funding.
"I have yet to speak to Kimi myself, but apparently there's an interest with him that he wants to run in Nascar.
"He's been shopping around to quite a few teams and apparently we won the war.
"Kimi, from what I understand, was real adamant with wanting to work with me and our teams and put together a deal.
"I don't know where the money is coming from. My contract is with Kimi himself.
"I do know that there's three sponsors involved, I'll wait for their press release to see if they announce who they are, but there is money backing him."
Since leaving F1 in 2009 after a nine-year stint in which he won 18 races, secured 62 podium finishes and beat Lewis Hamilton to the title in 2007, Raikkonen has moved into rallying and competed in the 2010 World Rally Championship.
At the end of the 2010 F1 season he denied reports that he was to return to the paddock with Renault and instead entered the 2011 WRC, recording eighth and seventh-placed finishes in the first three races.