Toro Rosso: Pierre Gasly has 'great first day' with Honda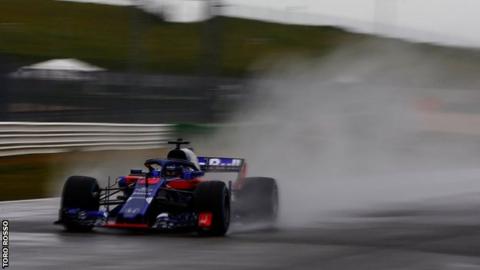 Toro Rosso driver Pierre Gasly says the team had no problems on the first day of running with their 2018 car and new engine partner Honda.
Red Bull's junior outfit became Honda's sole team after McLaren negotiated a divorce because of three years of poor reliability and performance.
Gasly made a knowing reference to Honda's reputation when he said on Twitter: "Trouble-free day! No joke."
He said it had been a "great" day with the car at Italy's Misano track.
His team-mate Brendon Hartley said the test was "very wet" but added: "The new girl ran super-smooth."
Honda said the car was running its new 2018-spec engine.
Toro Rosso had not intended to reveal the car until the start of pre-season testing in Spain next Monday, but published one picture of the car after an image leaked on to the internet.
The front of the STR13 has a shape reminiscent of cars run by Red Bull and McLaren in recent years.
Its 'halo' head protection device - mandatory on all cars this year as a safety measure - was fitted with a small aerodynamic trim.
Similar additions are expected on all cars this year because teams are allowed to run fairings on the halo up to 20mm from the structure to minimise its disruption to airflow over the car.
The angle of the picture made it difficult to discern any further details about the car.
F1's new machines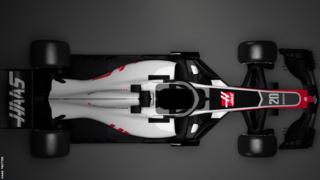 Haas... struggled to stand out at most races in 2017, as did the predominantly grey livery