Cristiano Ronaldo pressing suggestions 'maybe a myth' - Michael Carrick
Last updated on .From the section Man Utd
Suggestions Cristiano Ronaldo might be unwilling to press opponents are "maybe a myth", says Manchester United caretaker manager Michael Carrick.
And Carrick has no doubt Portugal striker Ronaldo, 36, will continue to thrive despite that tactical change.
"He's played in enough teams over the years and been successful to play in a variety of ways," he said.
"He has kept scoring goals for every team he has played for and I am sure he will continue to score goals.
"Players adapt anyway. You've got to have skills for different styles."
Asked specifically about the perception Ronaldo might be unwilling to press opponents, Carrick said: "Maybe it is a myth."
Carrick dropped Ronaldo to the bench for Sunday's 1-1 draw at Chelsea - his second game in charge - and brought on the five-time Ballon d'Or winner in the second half.
He said after the game Rangnick had no involvement in the tactics, or Ronaldo being left out.
"It seems like it's a big decision but really it wasn't," said Carrick.
"The way Cristiano responded was perfection really. He was incredible. He supported the players. At half-time, I went in to do my team talk and he was warming up for 10 minutes, ready to come on.
"A lot can be made of it and trying to spin it in a negative way, but behind the scenes it is very different."
Carrick yet to speak to Rangnick
Rangnick is expected to be at Old Trafford for Thursday's Premier League game against Arsenal.
But the German is yet to get a work visa so Carrick will remain in charge after overseeing the Champions League win at Villarreal and the draw at Chelsea.
Though Rangnick has travelled to Manchester, Carrick says the pair have not spoken.
"Because of the process and the work permit, we haven't been able to," he said.
"We will just carry on as we have done. It has worked well for the last two games. Hopefully it does tomorrow."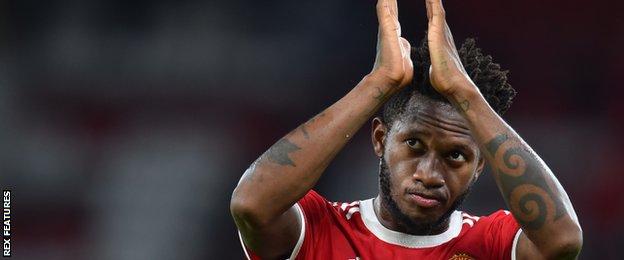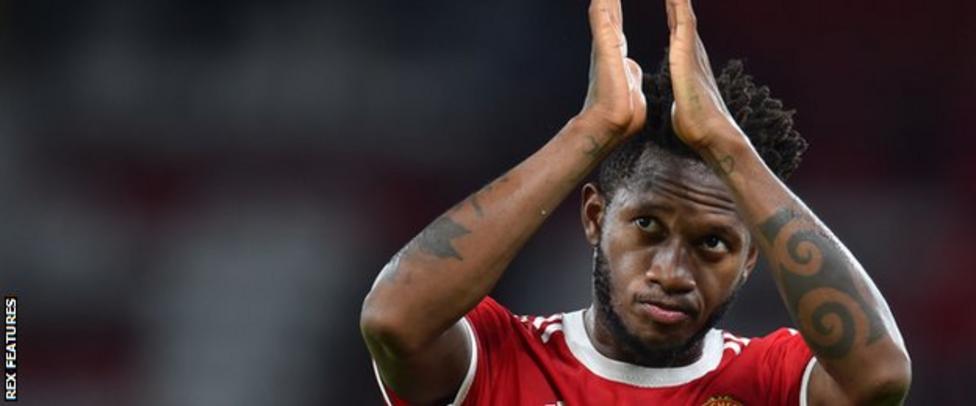 While Ronaldo is set to return to the team against Arsenal, midfielder Fred is expected to keep his place.
And Carrick sees enormous ability in a player who occupies the position he did in his playing days.
"It gets overlooked that he is first choice for a good Brazil team," he said.
"One of the biggest things people don't see is his desire to be a team player. He puts himself out. He twisted his ankle in the first half against Villarreal. I have seen a lot of players come off with an injury like that, but he came out even though it was stiff and swollen.
"He got through the game and no way he was going to miss the next one. That mentality is infectious. I am all for that.
"He brings an awful lot to the team. I like him an awful lot."


Our coverage of Manchester United is bigger and better than ever before - here's

everything you need to know

to make sure you never miss a moment