Kyle Edwards: West Brom forward releases promotion rap track
By Ciaran Varley
BBC Sport
Last updated on .From the section West Brom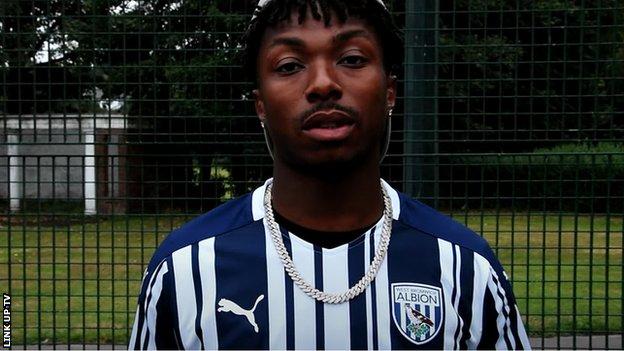 West Bromwich Albion's Kyle Edwards has released a wholesome banger to celebrate promotion to the Premier League.
Promotion Ting was released via Link Up TV this week.
Now, when we hear a footballer has released a rap track, we're usually filled with an all-consuming dread.
Remember that video of Erling Braut Haaland doing the Flow Kingz track in his back garden?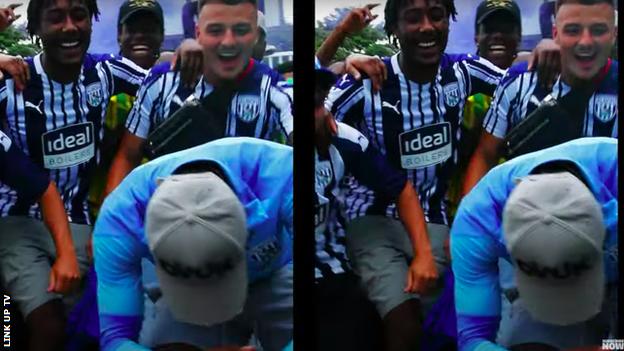 But we're happy to confirm Promotion Ting is a life-affirming paean to West Brom's return to the top division, and Edwards' rise through the game.
"It's a promotion ting, won't lie, this ting weren't easy. Right now, I'm suuuuuper gassed 'cause I know the Prem's going to see me," goes the chorus.
There's a line on the final Championship game of the season, when the Baggies won promotion despite failing to beat QPR.
"Done it all on a Wednesday night, you probably saw that on the TV. If I told you how it ended, you probably wouldn't believe me."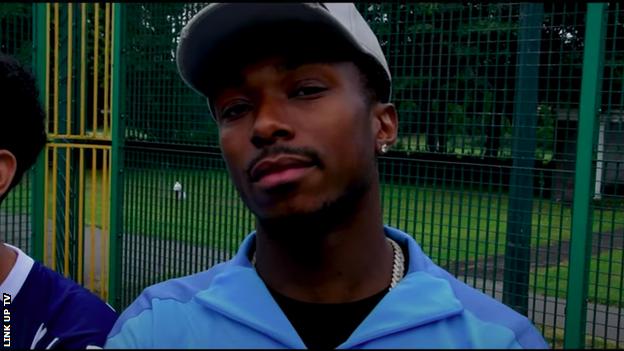 There are also shout-outs to a number of his team-mates - including Matheus Pereira.
"With Pereira, the guy's got too much flare. Who knows what he's going to do next, can't say, that's up in the air."
And Edwards can't resist a little boast about the opening day of the 2019-20 season, when he scored in a man-of-the-match performance against Nottingham Forest.
"Kicked off in Notts, the game was all correct. Chopped in with the right foot, then I had to slap that one with the left."
All in all, it's top stuff. We see you, Edwards.