Ballon d'Or 2020 award cancelled by organisers France Football
Last updated on .From the section European Football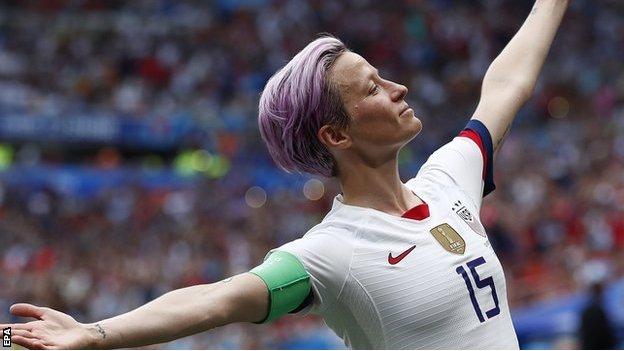 The Ballon d'Or, awarded annually to the world's best footballer, will not be held in 2020 because of the "lack of a sufficiently level playing field" caused by the coronavirus pandemic.
Barcelona's Lionel Messi won the trophy in the men's category last year, while US striker Megan Rapinoe won the women's category.
Organisers France Football said the awarding of the prize, which has been given out every year since 1956, would be "not worthy" of the trophy's history.
The organisers added: "We did not want to put an indelible asterisk on the prize list as 'a trophy won in exceptional circumstances due to the health crisis of Covid-19'.
"Protecting the credibility and legitimacy of such a prize also means guaranteeing its irreproachability over time."
England's Stanley Matthews was the first winner of the award when he was voted European Footballer of the Year.
Until 1995, the Ballon d'Or was only awarded to European players, when it was extended to any player from a European club.
From 2007, it was extended to footballers from the rest of the world.
The list of the 30 nominated players is drawn up by the editorial staff of the French magazine. The winner is chosen by journalists from all over the world, with one representative from each nation.