Lucy Bronze and Alex Greenwood agree Lyon contract extensions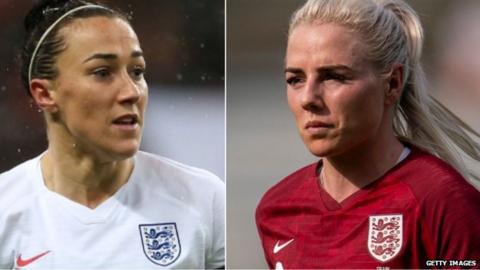 England internationals Lucy Bronze and Alex Greenwood have agreed short-term contract extensions with Lyon.
Full-backs Bronze, 28, and Greenwood, 26, were out of contract on 30 June but will now remain with the Champions League holders until the end of August.
Lyon were named domestic champions when the French league was called off because of the coronavirus outbreak.
The French cup is still to be completed, with the semi-finals set for 2 August and the final on 9 August.
The women's Champions League quarter-finals have been scheduled for late August in northern Spain.