SPFL chairman Murdoch MacLennan urges July football return
Last updated on .From the section Scottish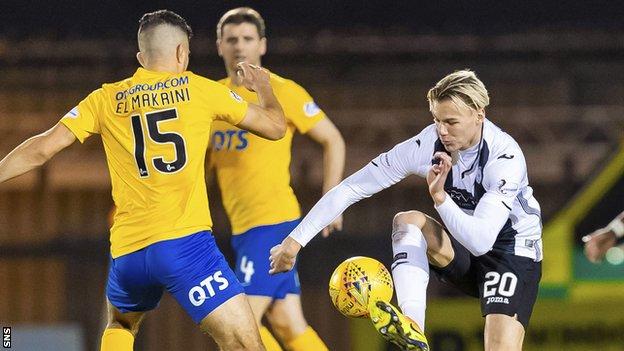 Scottish football "must do everything humanly possible" to resume "by the end of July", says SPFL chairman Murdoch MacLennan.
All Scottish sport has been suspended since March because of the coronavirus pandemic.
Football north of the border is suspended until 10 June under current guidelines.
"I'm sure we can all agree that the quicker we get back to playing football, the better," said MacLennan.
The Scottish Championship and Leagues One and Two were declared over in April while the SPFL board has the option to also curtail the Premiership if the outstanding 49 fixtures cannot be played.
Motherwell have said calling the top flight is now an inevitability, because "there are now no credible voices" arguing that the games can be completed.
Uefa have asked associations to either declare their campaigns or lay out resumption plans by 25 May.
The qualifying rounds of the Champions and Europa League tournaments usually take place in July.