Prestatyn Town seek FAW boss intervention in licence bid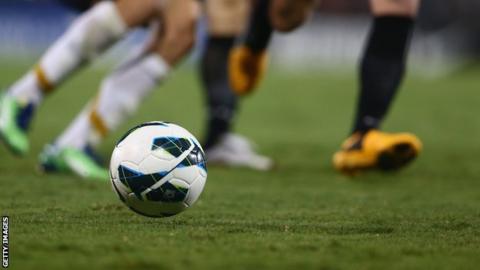 Prestatyn Town have asked Football Association of Wales chief executive Jonathan Ford to intervene in their bid to win a licence to play in the Cymru Premier League.
The Cymru North leaders failed in their application to the FAW for a Tier One licence, so are unable to be promoted.
They previously sought FAW advice over taking their case to the Court of Arbitration for Sport.
Now they have sent a letter of complaint to Ford.
It outlined why the appeal, which failed primarily over a television gantry, should be accepted.
Prestatyn led the Cymru North by 16 points when fixtures were suspended due to the coronavirus crisis. Without a Tier One licence Prestatyn would be ineligible for promotion to Welsh football's top flight even if they win their division.