Premier League not ignoring public, says Brighton chief executive
Last updated on .From the section Brighton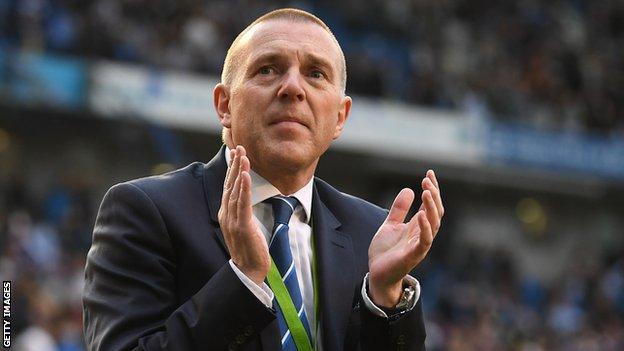 Brighton chief executive Paul Barber says the Premier League is not ignoring the plight of the general population during the coronavirus pandemic.
At a Premier League meeting on Friday, it was decided to extend indefinitely the date for the season's resumption.
But Barber says the wish to finish the season is not being driven by finance.
"When you start seeing 400, 500 or 600 people dying in a day in the country you live in, you should be shocked by that," he said.
"That gives you a sense of perspective about what is really important at the moment. I don't think football clubs are immune or ignorant to that.
"But football is also a business that employs a lot of people. Either directly or indirectly, in our local community, 2,000 jobs depend on us. We want to try to get our businesses back to working again as soon as we can.
"We have to be respectful and we have to be patient. Putting a business like ours back together when it is not safe to do so, just isn't going to happen."
Meanwhile, Burnley say the club is set for a shortfall of £50m if the Premier League season is not completed.
In a statement released on Saturday, the Clarets said they face missing out on cash payments from the Premier League of up to £45m, including broadcasting revenue, plus a £5m gap from lost gate revenue from their remaining home games.
Burnley chairman, Mike Garlick, said: "It's a completely unprecedented situation that we and other Premier League clubs face and which we could not have foreseen in any way only just a few weeks ago.
"It's now not just about Burnley or any other individual club anymore, it's about the whole football ecosystem from the Premier League downwards and all the other businesses and communities that feed from that ecosystem."
The Premier League, clubs and the Professional Footballers' Association are due to meet on Saturday to discuss proposals for wage cuts.
Top-flight clubs have agreed to propose a 30% cut to ease the financial burden of the coronavirus crisis.