Coronavirus: FAW extends suspension of all football in Wales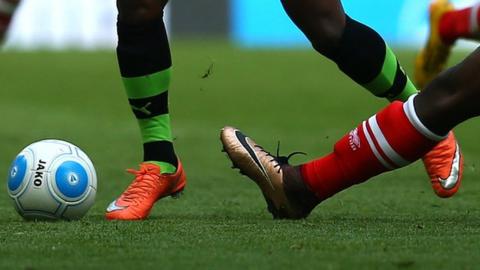 The Football Association of Wales [FAW] has extended its suspension of domestic football at all levels in Wales until at least 30 April due to coronavirus.
The FAW have indefinitely extended the season for all National Leagues, National Cup Competitions and the Futsal League.
The FAW say "every possible option" is being looked at to conclude the season.
"The most important priority for the FAW is the health and wellbeing of everyone," said a statement.
Originally the FAW had suspended domestic football until 4 April.