Merseyside derby quiz: Who played in Everton's last win over Liverpool?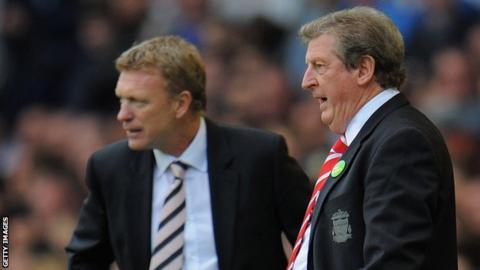 FA Cup third round
Date: 4-6 January Coverage: Liverpool v Everton live on BBC One on Sunday, 5 January (16:01 GMT) - as well as Arsenal v Leeds United on Monday, 6 January (19:56 GMT)
Everton have not tasted victory in a Merseyside derby in their past 20 attempts. Ouch.
The Toffees head to Anfield on Sunday (16:01 GMT kick-off) for another go at Liverpool, this time in the FA Cup third round - but can you remember who turned out during their last win?
David Moyes' Blues beat Roy Hodgson's Reds 2-0 in October 2010 - but who played for both sides?
The list includes substitutes who came on. Enjoy!
Can you name the teams from Everton's last Merseyside derby win?
| Rank | Hint | Player |
| --- | --- | --- |
| 1 | | |
| 2 | | |
| 3 | | |
| 4 | | |
| 5 | | |
| 6 | | |
| 7 | | |
| 8 | | |
| 9 | | |
| 10 | | |
| 11 | | |
| 12 | | |
| 13 | | |
| 14 | | |
| 15 | | |
| 16 | | |
| 17 | | |
| 18 | | |
| 19 | | |
| 20 | | |
| 21 | | |
| 22 | | |
| 23 | | |
| 24 | | |
| 25 | | |
| 26 | | |
| 27 | | |
| 28 | | |