FA Cup quiz: Can you name clubs who have won trophy more than once?
Last updated on .From the section FA Cup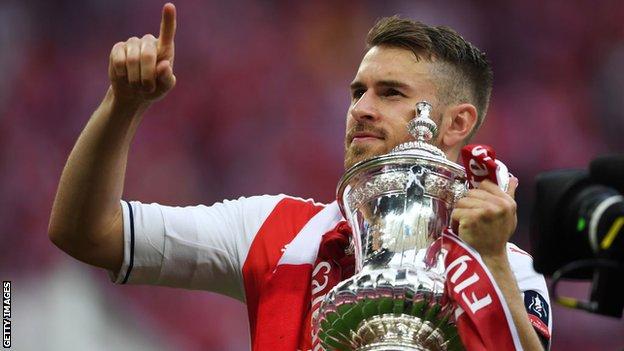 As the FA Cup reaches the fifth-round stage, can you name the 23 clubs who have won the competition twice or more?
We'll give you Arsenal to start you off, while a couple of the answers are clubs which aren't around any more.
You have four minutes. Good luck...
Can you name the clubs who have won the FA Cup more than once?
| Rank | Hint | Answers |
| --- | --- | --- |
| 1 | | |
| 2 | | |
| 3 | | |
| 4 | | |
| 5 | | |
| 6 | | |
| 7 | | |
| 8 | | |
| 9 | | |
| 10 | | |
| 11 | | |
| 12 | | |
| 13 | | |
| 14 | | |
| 15 | | |
| 16 | | |
| 17 | | |
| 18 | | |
| 19 | | |
| 20 | | |
| 21 | | |
| 22 | | |
| 23 | | |