Rangers announce £11.3m annual loss, with turnover up 63%
Last updated on .From the section Rangers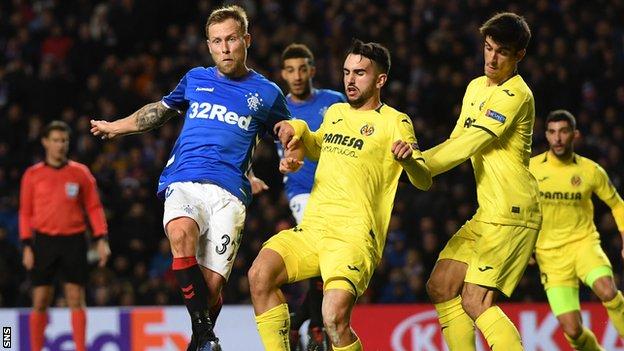 Rangers have announced a loss of £11.3m for the year ending 30 June, a decrease of £3m from the previous 12 months.
Turnover has risen by 63% to £53.2m, up from £32.6m due to reaching the Europa League group stage and record season-ticket sales.
Staff costs increased from £24.1m to £34.5m and cash spent on player signings rose from £15.1m to £23m.
"The financial year under review was again a positive one," said chairman Dave King.
"The highlight was the acceleration of the substantial investment that was previously identified as being necessary to improve the club's standards - both on and off the pitch."
The club continues to rely on investment from shareholders, with £33.8m of soft loans having been converted to shares in the past 18 months.
The club's report also confirmed they need a further £10m from shareholders, or through borrowing, before the end of the season.
The board, though, "have received undertakings from the investors confirming that they will provide financial support as it is required".
King added: "It has been the board's responsibility to provide financial support to the manager and that is what we have done. We have also invested significantly in the infrastructure at Ibrox stadium and the training centre.
"Much of this work, although it is costly, goes unseen. There is a continual funding requirement to maintain our facilities if they are to remain among the very best in the world."