Somali World Cup dream over after late Zimbabwe goals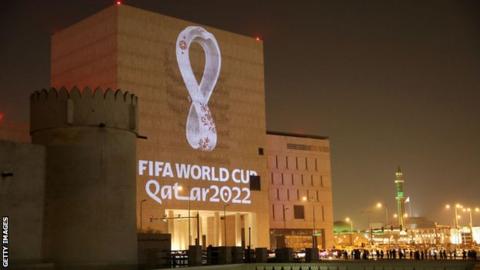 Somalia's hopes of reaching the group stage of World Cup qualifying for the first time are over after a dramatic late defeat to Zimbabwe in Harare.
Heading into the game, the Ocean Stars held the advantage after winning the reverse fixture 1-0 to halt a run of 19 defeats and record their first ever victory in World Cup qualification.
Marshall Munetsi opened the scoring after 77 minutes to level the tie 1-1 before Somalia hit back through Omar Abdullahi Mohamed with just five minutes to play.
Even when Knox Mutizwa put the home team back in front just one minute later, making it 2-2 overall, Somalia were still set to progress on away goals.
But a third Zimbabwe goal in the 91st minute, scored by Khama Billiat, broke Somali hearts and sent The Warriors through on aggregate, 3-2.
"I like the way my boys fought," said Somalia's Ghanaian coach Bashir Hayford.
"We know the calibre of the Zimbabwean team, so we knew that we were coming to have a very tough opposition."
"I think it is beginning for good things to happen to Somalian football - if we continue to make sure we prepare the way we prepared."
Elsewhere, Guinea-Bissau made history by reaching the second round of qualifying for the first time after 3-1 aggregate victory over Sao Tome e Principe. Ajaccio forward Joseph Mendes was the hero, scoring both goals as Guinea-Bissau came from behind to win the second leg 2-1 in Bissau
Gerlad Phiri scored the crucial spot kick for Malawi as they beat Botswana 1-0. The tie also finished 1-0.
The second leg between Eswatini and Djibouti ended goalless, meaning Djibouti move into the second round for just the second time in their history with a 2-1 aggregate score.
It also ended goalless in Omdurman, meaning Sudan advance at the expense of Chad, 3-1.
Mozambique join them, having beaten Mauritius 2-0 thanks to goals from Clesio and Geny Catamo in the second leg of their tie for a 3-0 aggregate victory.
In Luanda, Angola beat The Gambia 2-1, 3-1 overall.
Togo also saw off Comoros 3-1 after a 2-0 victory at home in Lome.
Namibia also won the second leg of their tie against Eritrea 2-0, easing through 4-1 on aggregate.
The most one-sided tie saw The Seychelles suffer a heavy 7-0 defeat in Rwanda, meaning they lost 10-0 over both legs.
Zimbabwe, Guinea-Bissau, Malawi, Djibouti, Sudan, Mozambique, Angola, Togo, Namibia and Rwanda join Equatorial Guinea, Liberia, Tanzania and Ethiopia as the 14 teams to make it through the first round of African qualifying for Qatar 2022.
They will join the 26 top-ranked teams in the draw for the second round which will see the 40 teams split into 10 groups of four.
Five places have been reserved for Africa at the 2022 World Cup in Qatar.