Who you think will win the play-offs this weekend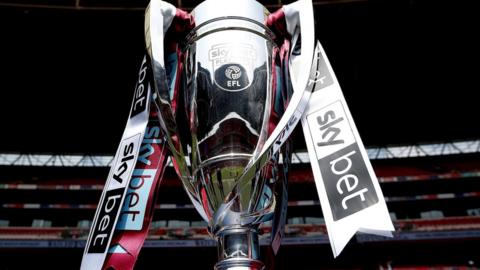 It's the showpiece event of the Football League this weekend, as the six remaining sides with promotion hopes go for their all-or-nothing bid to go up.
For Aston Villa or Derby County, the wealth of entering the Premier League next season awaits them, while for Charlton Athletic, Sunderland, Newport County and Tranmere Rovers there is the lure of advancing even further up the football pyramid.
But who do you think will secure victory and promotion in the play-off matches? Here's how you voted...
League Two
League One
Championship
And finally the big money match on Monday, as the final play-off sees the winner play in the Premier League next season.