Premier League title race: What would need to happen for a Man City v Liverpool play-off?
Last updated on .From the section Premier League

Manchester City and Liverpool have been locked in an epic Premier League title battle - but what happens if they cannot be separated after 38 games?
We would need a one-off title play-off at a neutral venue to decide the champions.
It would need an unlikely set of results on the final day. In fact a £1 double bet on the two most likely scorelines would land you £18,750. We have looked at what would need to happen.
What happens if two clubs finish joint on points?
If teams finish a season level on points, then they will be separated by goal difference. If they are also level on that, then goals scored is the decider.
If they are still level and in the battle for the title, a final relegation place or European spot, then a play-off is needed.
Unlike other competitions there is no head-to-head rule - so Premier League rules say "the clubs concerned shall play off one or more deciding league matches on neutral grounds, the format, timing and venue of which shall be determined by the board".
So what needs to happen in the final games?
Remaining Premier League fixtures

Manchester City

Liverpool

Brighton (a) - 15:00 BST, Sunday, 12 May

Wolves (h) - 15:00 BST, Sunday, 12 May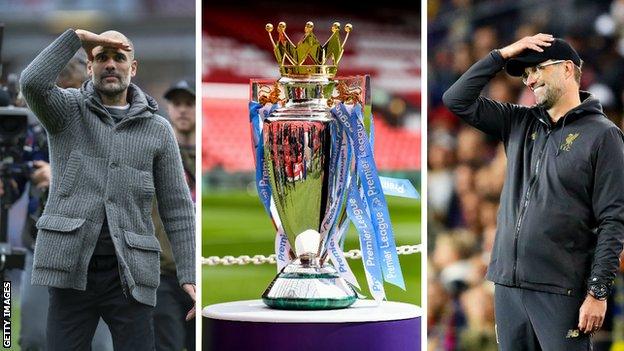 Man City lose 4-0 AND Liverpool draw 4-4
Man City lose 5-1 and Liverpool draw 5-5
Man City lose 6-2 and Liverpool draw 6-6 etc
Has it ever happened before?
No.
However the Premier League did make contingency plans in 1995-96, booking two possible dates at Wembley, and printing tickets for a possible play-off between Manchester United and Newcastle. In the end, the Red Devils won the league by four points.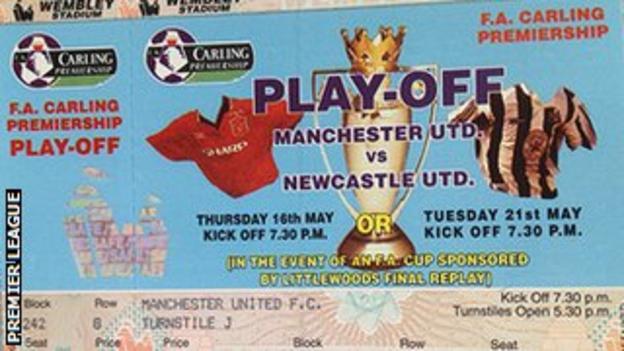 In previous seasons a play-off has been a possibility going into the final day to settle Champions League or Europa League places, but it has never ended up being needed.
There is still a mathematical possibility of a play-off being needed to decide the final Champions League spot this season, but since Spurs would need to lose 13-12, we won't worry you too much with that...