Congo sports minister denies they are contenders to host 2019 Afcon
By Mohamed Fajah Barrie
BBC Sport, Sierra Leone
Last updated on .From the section African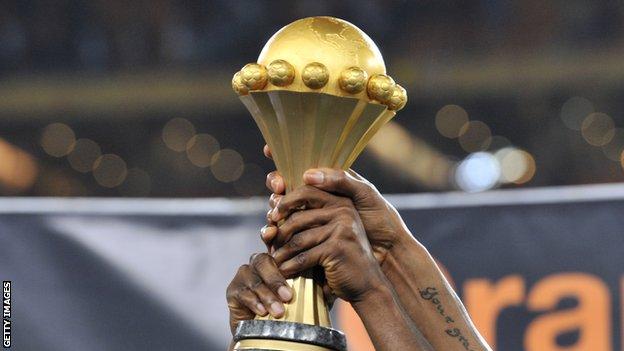 Congo Brazzaville's sports minister Hugues Ngouélondélé has denied his country is a candidate to replace Cameroon as hosts for next year's Africa Cup of Nations.
But Ngouélondélé said on Saturday that his country will not be a candidate and that hosting the Nations Cup was not his government's priority for now.
"We are six months away from the organisation of the Africa Cup of Nations and it will not be possible for us to organise it with honour and dignity," Ngouélondélé told RFI.
"It's rather quite the opposite, Congo-Brazzaville will not be a candidate, it will not be possible.
"One day maybe we will be candidates, but for the moment it is not on the agenda of our government.
"Maybe the idea has circulated, but in the face of reality, we can't organise a big party like this. We do not have the structures for the moment.
"We are not going to embark on such an adventure so that the festival is not beautiful and dishonour our country. Congo is not ready.
"We have other priorities than to organise the CAN at the moment," Ngouélondélé added.
Morocco is widely considered the favourite to take on the tournament which was taken away from Cameroon due to delays with preparations and security concerns.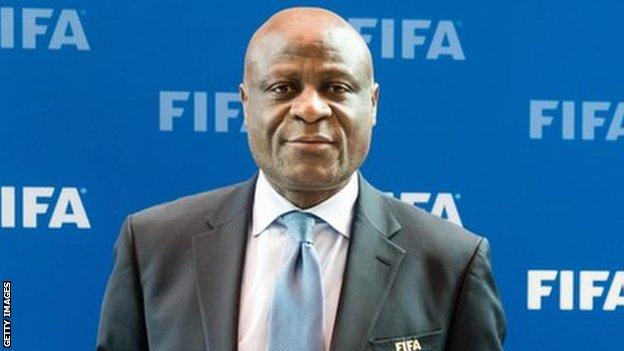 Constant Omari, however, played down the Moroccan interest on Friday.
"Officially, no act of candidature has been deposited with Caf," he said.
Egypt ruled itself out of the bidding process to host next year's Nations Cup, saying it "will not compete with another Arabic country."
The decision to strip Cameroon of 2019 hosting rights has an impact on the next few editions of the African Cup of Nations.
On Monday, Caf's president Ahmad suggested that Cameroon might host the 2021 edition, which was originally given to Ivory Coast who would in turn replace Guinea as hosts of 2023.
The Ivorians responded angrily, saying that "no one in the federation has been contacted or approached by Caf".
Omari insisted that discussions were taking place to ensure the tournaments go ahead with the amended schedule.
"There are things that go on at the table and negotiations which go on under the table," said Omari.
"Through certain channels, there has already been official contact between Ivory Coast and Cameroon."
There is now confusion over whether Guinea, who were awarded the 2023 Nations Cup by Caf, may now miss out entirely on hosting any of the next three tournaments.