Africa lags behind in Fifa development funding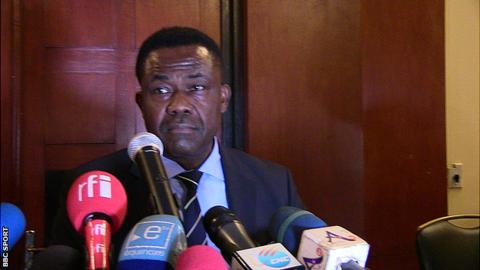 Nineteen African football associations have failed to access funds from the Fifa Forward Development Programme that was launched in May 2016 by world football's governing body.
An initiative of Fifa president Gianni infantino, it provides tailor-made support for football development in each of Fifa's 211 Member Associations (MAs) and the six confederations.
Between 2016 and 2018, each MAs is entitled to $1.25m yearly, a break down of $500,000 for operational costs and $750,000 for tailored projects which includes construction of facilities and other projects as planned by members and approved by Fifa.
Whilst all the European countries have claimed their shares, only 32% of funding is being utilised by Africa because 19 nations failed to meet the basic requirements from Fifa to access the funds.
"Africa has 54 member countries but only 25 countries have had access to this important support," Véron Mosengo-Omba, Fifa Director Member Associations & Development for Africa and Caribbean, told BBC Sport at a forum in South African city of Johannesburg.
"It's tough because problems ranging from a failure to present tailored projects, administrative problems, inability to provide valid documents to leadership crisis have deprived 19 other African countries.
"When you see top countries like Nigeria, Cameroon, Ghana and Ethiopia among those yet to access it then you will understand our disappointments.
"To be clear, this is not an indictment on these countries because for some it has been difficult to meet set requirements by Fifa due to challenges at home.
"Importantly, MAs do not only benefit from financial aid for football development projects, but also from the creation of a strategic framework established with Fifa's support.
"We understand the challenges on the continent, the battle for leadership and political instability which has prevented them from benefiting from the objectives of the programme, but things have to change."
Fifa took advantage of the first ever Fifa Forward forum on the continent to emphasise that this programme provides more investment in development for members, to meet specific needs and to make sure all funds are used responsibly.
But more significantly, its clear objective is to ensure a level playing field, according to Fifa's chief Member Associations officer, Joyce Cook.
"We've seen tremendous improvements and positive results from countries like Iceland and Australia, as well as the Caribbean region," she said.
"Our role as custodians of the game is to develop the game and ensure that happens across the globe.
"As you know not every 211 MAs are in the same position, not all of them are wealthy, not all of them have the opportunities that perhaps some members in Europe have in terms of facilities.
"Our job is to ensure that we do everything we can to level that playing field, so every MAs and single person that wants to play football can do so without hindrance."
For the next Fifa Forward Programme (2019-2022), the MAs will have a global strategy that will serve as a foundation for the diverse projects that will be implemented during the cycle.
The global strategy will allow MAs to manage the game in a sustainable manner with a positive social impact across all levels, from grassroots to professional football.
The ultimate goal is to boost the growth of football in each of the MAs' countries by using the investments of the Fifa Forward Development Programme in an effective and responsible manner.
Fifa also says by 2022, more than US$3 billion dollars would have been spent and it has a stringent monitoring programme for the project.
"We have a procedure in place to ensure that money being approved is committed solely to football development," Cook added.
"Those who violate this agreement (diverts funds for private use) are handed severe punishments and banned from coming close to football.
"In Africa we make conscious efforts to ensure that there is continuity in running football because a change of leadership brings about different challenges and affects growth."
The next Fifa forward development forum on the continent is scheduled for the city of Lome in Togo on 5 December.