David Beckham shared a picture of him kissing his daughter on the lips - some thought it was 'weird'
Last updated on .From the section Football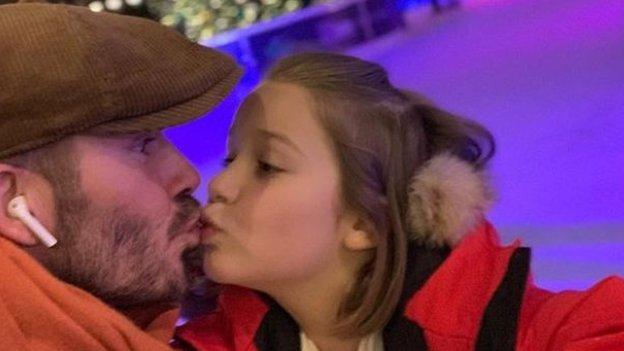 For celebrity parents, sharing images of your kids on social media can be like throwing yourself into a bear pit.
England captain Harry Kane recently shared a photo of his daughter sitting on his lap, watching Peppa Pig while he simultaneously played Fortnite.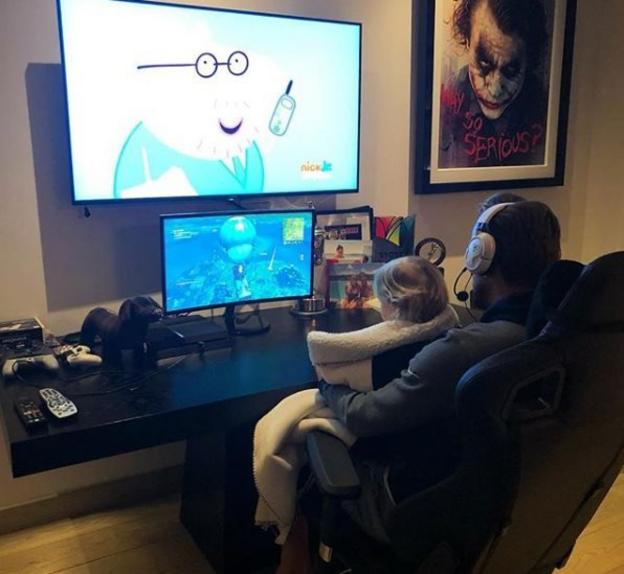 One Instagram user called Kane the "Daddy of the year!", but with 7.2 million followers, other people were less pleased - with one calling it "unparenting".
Another England superstar, former captain David Beckham, received criticism after posting a picture of him and his seven-year-old daughter Harper sharing a daddy-daughter kiss.
"Why would you kiss your daughter on the lips? It's disgusting. Very weird", said one comment on his post.
Good Morning Britain presenter Piers Morgan - never far away from a controversial comment (or five) - called Beckham "creepy" and "weird" for the way he shows his daughter affection.
But plenty of Beckham supporters came to his defence, including former Wales footballer David Cotterill, saying "what's the world coming to?".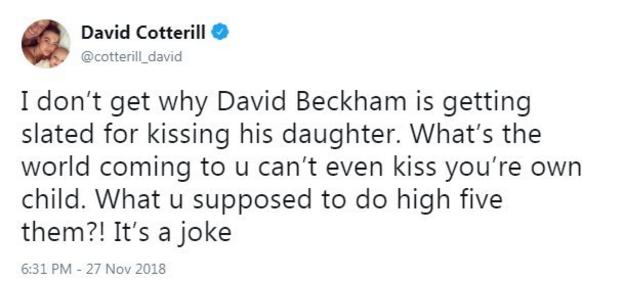 Former Cardiff City and Wales defender Danny Gabbidon also added his thoughts to the subject.

I'm a Celeb star Rebekah Vardy - wife of Leicester star Jamie - defended Beckham and posted a cute picture of her husband and daughter also sharing an adorable moment of affection.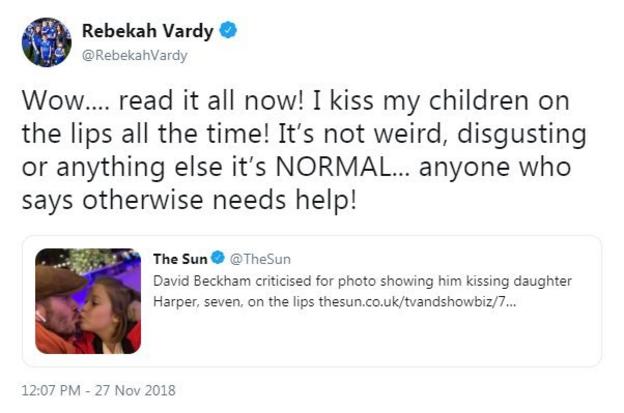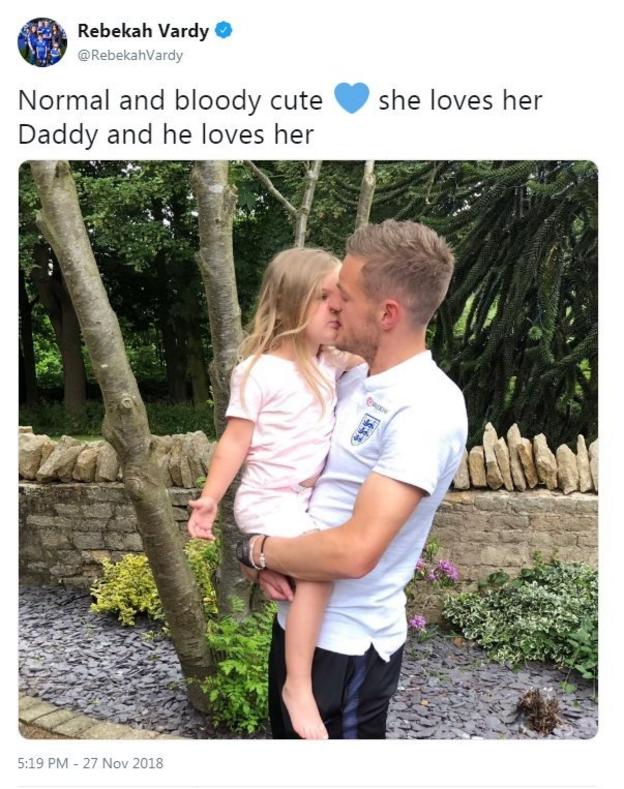 Former Saturdays singer Frankie Bridge - whose husband is ex-Chelsea left-back Wayne Bridge - also reacted to Morgan's comments, saying she will continue to kiss her boys on the lips until they "naturally don't want to".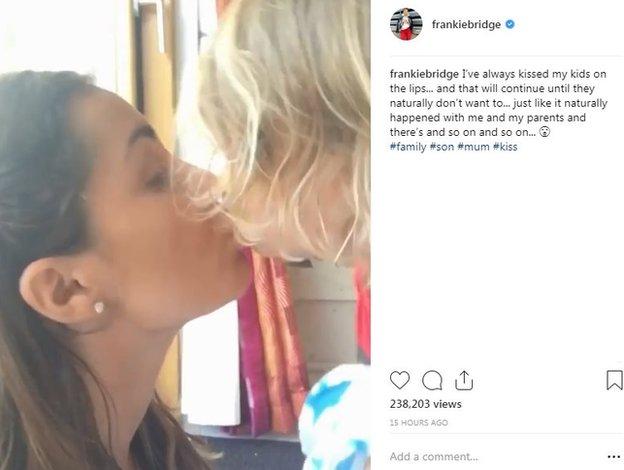 Beckham has experienced this kind of reaction in the past, having shared a similar image of him and his daughter back in 2017.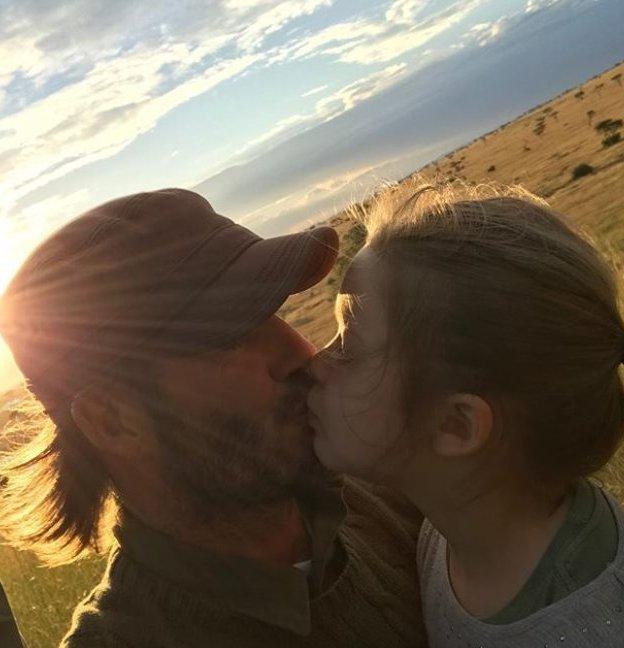 Perhaps unsurprisingly, the negative comments didn't seem to get to him then either...