Patrice Evra: Has the former Man Utd defender finally gone too far?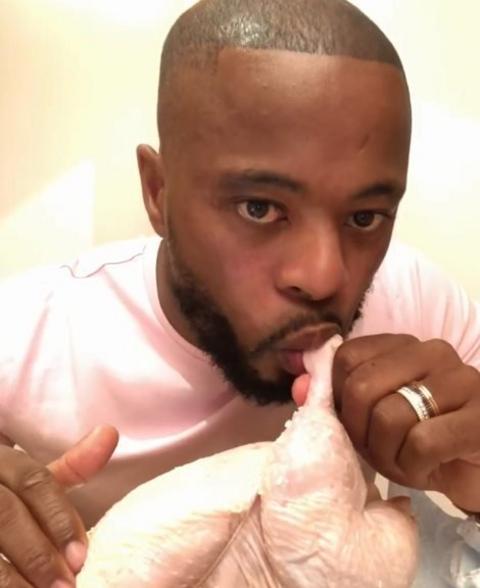 We are about to say something really obvious, but the bosses are making us say it... DO NOT LICK/KISS/EAT/NIBBLE ON RAW POULTRY.
OK... now that is out of the way, can we just talk about Patrice Evra's latest Instagram post?
The former Manchester United and West Ham defender is well known for his bizarre posts, so nothing should shock us - but if you haven't seen it yet, we'd advise you don't have food or drink in your mouth while watching.
Evra has filmed himself caressing (and spanking) what appears to be a raw chicken.
Not that his caption gives it any context at all but it reads: "I know it's tomorrow but for mister #ilovethisgame it's Thanksgiving everyday."
Five-time Formula 1 world champion Lewis Hamilton thinks the former France international has taken things to a new level of strange.
"Not gonna lie, this is weird," Hamilton commented.
And he wasn't the only one who thought the Frenchman's actions were FOWL... get it?
Evra followed up his initial post with a series of videos on his Instagram story.
"Guys, enjoy your lives - stop being boring. And to all the vegan people, I don't say anything when you are eating all the grass in my garden!"
He continues: "Leave it for the cows - they need to eat as well!"
Aaaaaannnnd that's enough internet for the day...