Manchester United to play Leeds United in pre-season friendly in Australia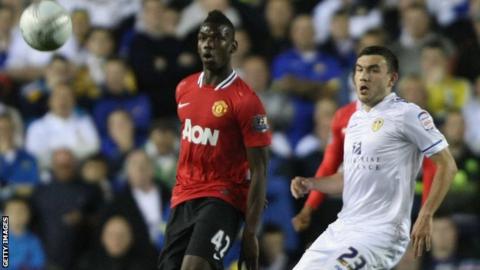 Manchester United will face bitter rivals Leeds United in a pre-season friendly in Australia on 17 July 2019.
The teams have not played each other since the Reds won 3-0 in a League Cup third round match in 2011, with Michael Owen and Ryan Giggs on the scoresheet.
Leeds, relegated from the Premier League in 2004, famously knocked United out of the FA Cup in 2010 with Jermaine Beckford scoring the winner.
July's game will be played at Perth's Optus Stadium in Western Australia.
"The trip, including the game against long-standing rivals Manchester United and some more fixtures still to be announced, will be a fantastic part of our centenary season and it is expected to attract thousands of visitors," said Leeds chief executive Angus Kinnear.