Nations League: What have other countries made of Uefa's new competition?
By Paul Brown & Laura Gozzi
BBC Monitoring
Last updated on .From the section European Football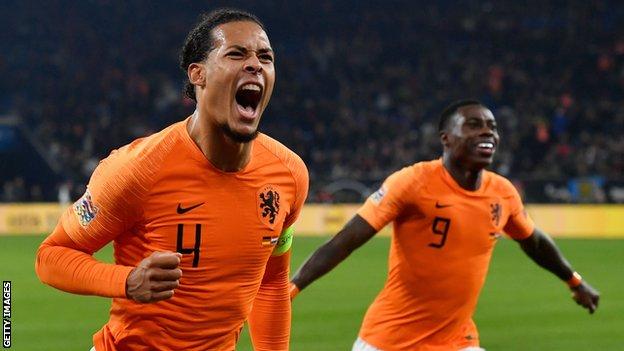 The group stages of the Nations League draw to a close on Tuesday, offering an opportunity to take stock on the latest innovation in international football.
In England, the Nations League is proving a hit, a view helped by the national team's dramatic group-stage success.
But what have the rest of Europe made of the competition? Players, pundits and journalists from across the continent have their say.
Ukraine - 'Uefa's perfect idea'
The head of the Football Federation of Ukraine, Andriy Pavelko, called it "Uefa's perfect idea". "Uefa has come up with the right motivation for teams which, through Nations League matches, have a chance and incentives to make it to Euro 2020."
Former captain Ruslan Rotan said: "The tournament is advantageous to all teams taking part. Instead of looking for sparring partners, you have a clear schedule of matches. In addition to training, Nations League matches are of competitive nature."
Winger Yevhen Konoplyanka, who plays for Schalke, said the Nations league "benefits football and is definitely much more interesting for players".
Russia - 'The greatest footballing invention of the century'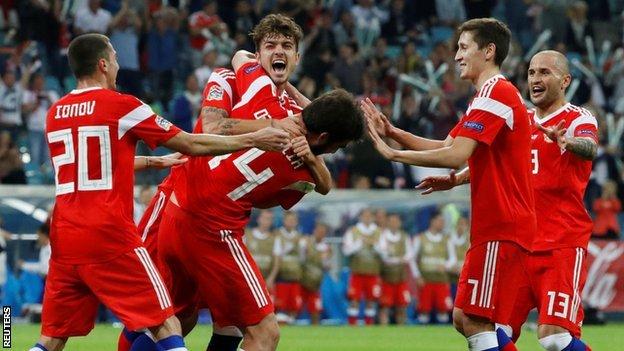 It is rare for Russians and Ukrainians to agree on much, but they seem to have found common ground on this topic.
In Russia, sports publication Sovetskiy Sport hailed the new competition as the "greatest footballing invention of the century". The piece likens the competition to a stroke of "magic" that has helped Uefa "breathe life into the once-dead and devoid-of-all-intrigue friendly matches".
Another top sporting publication in Russia, Sport Express, said the "blockbuster" victories for England against Croatia and Switzerland against Belgium made the competition worth watching. The article headlined "And you were asking why we need a Nations League" concludes that "the organisers of the league have no questions to answer anymore".
Georgia - 'The atmosphere in our society is more positive'
Georgia's prospects of qualifying for their first European Championship after winning Group D1 means there is much goodwill towards the competition.
After the 2-1 victory over Kazakhstan on Monday, which guaranteed them a play-off place for the next Euros, former international and current president of the Georgian Football Federation Levan Kobiashvili said: "What has it given us? Overall it improved our self-confidence, we are more positive, including the atmosphere among the fans and society. The most important and positive thing is that we proved once again that there was, is and will be football in our country."
Portugal and France - all about the money for Uefa?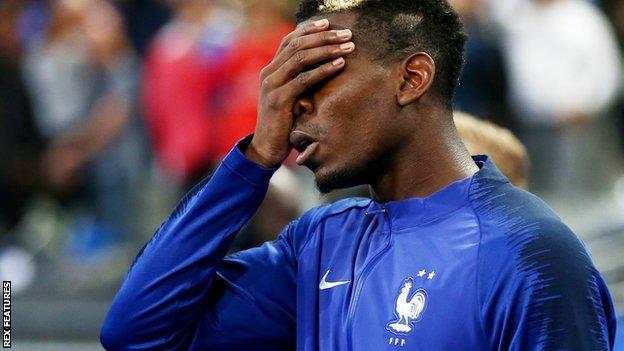 In Portugal, where the finals will be held, the reaction has been more lukewarm.
Football website Zerozero says the completion is likely to become "just another European Championship", while newspaper Publico says Uefa "wants to milk the financial success of the Champions League while promoting big-name clashes".
In France, Le Monde says the Nations League is "another one of those championships that we don't really understand the rules of", while Le Parisien sums its purpose up by saying: "This new competition will spice up matches that aren't usually exciting, while pumping some cash into Uefa and the various national football federations. The trophy is unlikely to spark interest in the crowds, nor will it motivate the player who will surely be eager to go on holiday after an exhausting post-World Cup season."
Italy - 'God bless the Nations League!'
When the idea of a Nations League was first announced, GQ Italy said "this is a reshuffle that won't change anything, because Uefa's priority will remain to stage matches that are interesting for the public. It will attract the real masters of modern football - sponsors and TV channels."
A year later, Italian publications show only modest enthusiasm for the Nations League (although most praise Italy's performance as "encouraging").
Blog Numero Diez says "it's too early to judge… but you can't thrash the potential of this new championship to showcase young talent".
Football commentator Tancredi Palmeri is more enthusiastic: "God bless the Nations League: out of the many ways people have recently tried to improve football, this one is the best."
International managers - 'Klopp's view is selfish'
In response to Jurgen Klopp's remarks on the "senselessness" nature of the tournament, Turkish manager Mircea Lucescu said: "Klopp will change his mind when he heads a national team. National teams should keep playing important matches. His statement is selfish."
Germany manager Joachim Low oversaw his side's relegation to the second tier, but he is still in favour of the competition.
"For us, for me as national coach, the Nations League is a good invention because we play against top nations, because it's for something," he said. "It is a competition. That is sometimes preferable to me in this phase than to play against the really small countries."