Cameroon v Brazil: Indomitable Lions boss Clarence Seedorf relishing 'special' test
By Chris Bevan & Mani Djazmi
BBC Sport
Last updated on .From the section African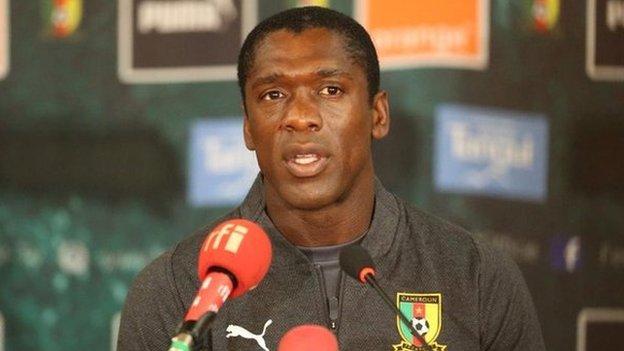 You can hear the full interview with Clarence Seedorf in the World Football Podcast, which is available to download on Friday.
Clarence Seedorf's illustrious career has taken him all over the world but, perhaps unsurprisingly, a visit to Milton Keynes is a new experience for him. It could be a memorable one too.
That does not rely on him seeing the town's famous concrete cows, or counting its many roundabouts - rather it depends on the outcome on Tuesday when his Cameroon side play Brazil at Stadium MK, a slightly surreal sounding venue for them to meet in a friendly.
The 42-year-old and his assistant, fellow Dutchman Patrick Kluivert, have been in charge of the African champions since August.
This is their biggest test yet, and it is one that Seedorf is clearly relishing.
'A chance to see where we are as a team'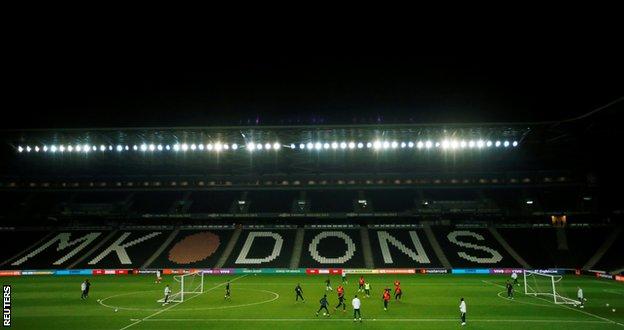 "Playing Brazil is always special - it will be a huge experience for all of the players and for us coaches too," Seedorf told BBC Sport.
"I have not played in Milton Keynes before, so this is different for me - but the stadium is great and I am looking forward to the game.
"It is a great testing moment, to understand where we are as a team and also, beyond the result and what happens in the actual match, the way we prepare and the attention around it will help us for important games in the future."
Seedorf was involved in plenty of those during a playing career that saw him earn 87 caps for the Netherlands and win the Champions League four times, but he is still finding out about life as an international manager, and is still learning about his players too.
"That is the big difference working in a club and for a national team," he explained. "Even though I have been in the job for three months, we have not had a lot of time to train.
"So far, with so little time together, we have tried to keep things simple. It has been about creating the right group spirit, putting the players in the right position and giving them clear guidelines of what is expected from them.
"We need more time for the process of really getting into my football philosophy and the details of what I would like - but we know time in football is always short, so we have to condense things."
'Unfortunately results are the only thing that some people look at'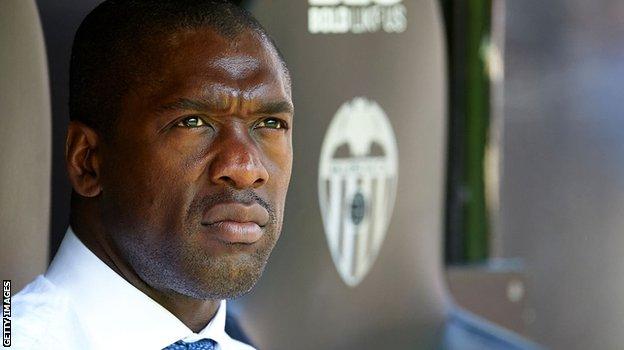 During his time in the dug-out, Seedorf has found out exactly how short time can be - his stints in charge of AC Milan, Chinese side Shenzhen FC and Deportivo La Coruna only lasted a matter of months.
But they have not diluted his enthusiasm or belief he can make his mark as a coach, just as he did as a player, and he sees each of those jobs as being "positive experiences".
"When I went to AC Milan, they were four points away from the relegation zone and by the end of the season we were just one goal away from being in the Europa League," Seedorf said.
"In China I maintained the same results the team had been getting before, and although I could not take La Coruna out of the relegation zone, people who saw the matches saw how we were playing and the evolution of the team.
"Unfortunately results are the only thing that some people look at, but there is more to defining success than just stats.
"I am a winner - and I like to win - but I cannot think that, if I lose, I did not do a good job, because there are other external factors involved.
"I know what I do on a daily basis and how it improves players individually and how my teams have improved. People who really want to understand how I work will appreciate what has been done."
'I am ready for the new challenges you get as a coach'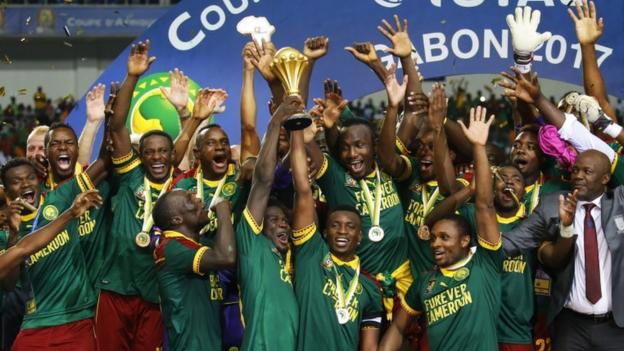 Seedorf's current challenge is to rebuild a national team who won the 2017 Africa Cup of Nations but did not qualify for the 2018 World Cup.
No African side made the second round in Russia, for the first time since 1982, and Seedorf says his long-term aim is to change that in Qatar in 2022.
"Of course African teams are underachieving when you think of what their potential is," he said. "That is one of the reasons I took this job.
"We want to change things and make a contribution to African football. The potential is incredible, the talent is incredible, so it is really about organising and creating a structure on and off the pitch for that to flourish.
"This is my life now as Cameroon coach - I am not a player any more so for me it is now about building my career as a coach. It does not only feel like a new career, it actually is one, and I am happy with that.
"I am very satisfied with what I did as a player so I am not looking back with any strange feeling about that - I am ready for the new challenges you get as a coach - like this one.
"A lot is new for me now - a different environment, a different country, a different culture and a different mentality, but it is exciting to have to adapt, and it is fun too."
'In Cameroon, the national team is like a religion'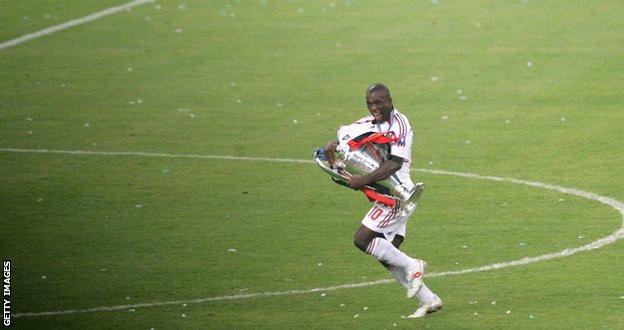 Seedorf is the only man to win the Champions League with three different teams, and has also won domestic titles in Spain, Italy, the Netherlands and Brazil, so he knows about the power of club football.
But he is adamant the international game has to remain an important force too.
Seedorf said: "Unfortunately it has been perceived over the course of the last few years that club football is the most important and the most special.
"For sure, when we talk about the Champions League, it is very special. But then you have a World Cup and you realise how big it is to play for your country.
"And coming to Cameroon, for them it is like a religion. Everyone follows the national team and wants them to win. So yes, it is very exciting being part of that."
For the players too, Seedorf believes it is "fundamental" that the international game maintains its position at the summit of the sport.
He explained: "It brings a lot to a player's development because you have to be able to switch from what you know, your daily philosophy and work environment at your club, to what your national coach is requesting.
"That is why players are picked, because they have the quality and capacity to be able to adapt quickly, and at the highest level.
"You see the importance of that when you go back to your club, and play different standards and types of teams in your own championship and then in Europe. There are times when you need to adapt quickly to different tactical demands then too.
"The national team requests exactly that, so it gives something to the player for their development and also to the club in terms of their experience. We should not forget that."