Leicester City helicopter crash: Peter Schmeichel 'proud' of son Kasper's reaction
Last updated on .From the section Football
Peter Schmeichel was both "proud and angry" when he discovered his son, Leicester keeper Kasper Schmeichel, ran towards the wreckage of the helicopter crash that killed the club's owner.
"I'm proud of his reaction as the first thing he wants to do is help," said the Manchester United great of his son.
"He was running towards a burning helicopter. You don't want your kids to do that."
Schmeichel says 31-year-old Denmark international Kasper is "coping" and has become a "pillar of the Leicester community" since the crash, which happened at the King Power Stadium shortly after the Foxes' 1-1 draw with West Ham.
Speaking on BBC Radio 5 live's Sportsweek, the former goalkeeper described his son as "a respectful, thoughtful and sensitive man".
He added: "You don't meet many of them.
"He's done exceptionally well. He's come through a difficult time and I've tried to read his emotions and hopefully it won't be a big reaction."
'I've fallen out with football'
Schmeichel, who was capped 129 times by his country, moved back to Denmark after two decades living in England and "stays in touch" with football through his work in the media.
Despite having the relevant badges to go into coaching, he has so far resisted applying for jobs because he does not want to become a "babysitter".
"In many ways I've fallen out with football," he said.
"If you take up a managerial position you're just babysitting somebody's toy. You either win or disappear. There's so many elements of modern day football I don't want to be part of."
Schmeichel says he does "want to do something" in the sport but would prefer to be involved with a club that would give him time to develop a squad over a number of years and not be expected to bring a "League Two club to the Champions League within five years".
"That is just not going to happen," added the 55-year-old. "There are actually expectations like that out there."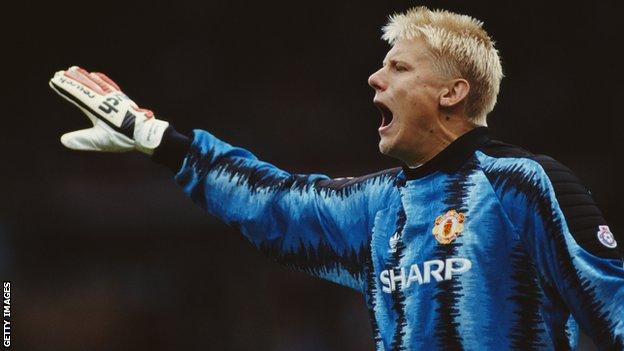 'Mourinho will stay, why not?'
Schmeichel won five Premier League titles and the Champions League during nine seasons under Sir Alex Ferguson at Manchester United, a club he refers to as "family".
He said: "Since Sir Alex Ferguson and [former chief executive] David Gill left [in 2013], United have been searching for their identity. Who are we?
"The same time when the change was made we lost our identity for period of time - at the the worst possible time."
Losing their "mojo" is one factor that Schmeichel says left his former club playing catch up with "four or five" others.
He also believes appointing David Moyes to replace Ferguson and then sacking him seven months later helped rivals pick out a "weakness".
After Moyes, Louis van Gaal lasted two seasons before being replaced by Jose Mourinho.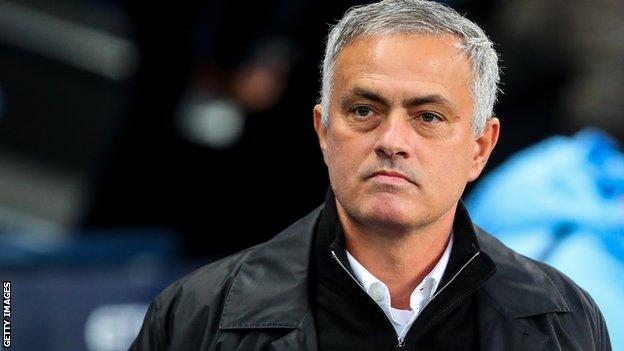 Schmeichel, who won the 1992 European Championship with Denmark, said: "I don't know what the thinking is and I hate the fact we are club that sacks their managers.
"Sacking a guy after seven months isn't great and Van Gaal didn't fit, and now we have Jose Mourinho - all three are very different and it takes time.
"We are used to the manager staying for a quarter of a century. That's the club we are."
Despite their indifferent start - United are eighth in the Premier League after 12 games, 12 points behind leaders Manchester City - Schmeichel expects Mourinho to stay beyond this season.
"When they picked him they picked his style," he said.
"I'm not complaining about Mourinho. He is the manager and he is giving you trophies but he is not the guy who is going to develop the club like Sir Alex did.
"Mourinho is the kind of manager to stay for two to four years and then move on - but if he stays for 10 years then United could come back. It is the the nature of Manchester United.
"I expect Mourinho to stay, why not?"