Claudio Ranieri: Fulham manager tells fans 'not to think about the miracle'
Last updated on .From the section Fulham30
Premier League-winning former Leicester boss Claudio Ranieri has told Fulham fans not to "think about the miracle".
Ranieri, who led Leicester to a shock title win in 2016, takes charge with the club bottom of the table and three points adrift of 17th place.
"There will be a lot of battles and it's important to be ready together - the club, players, fans," he said.
"Together they have to support us in a bad moment. And this is a bad moment, because Fulham is at the bottom.
"But when I took over at Parma in February they were in the same condition and we saved the team."
Parma were second from bottom in Serie A when Ranieri was appointed in 2007, and the former Chelsea boss led them to a 12th-placed finish.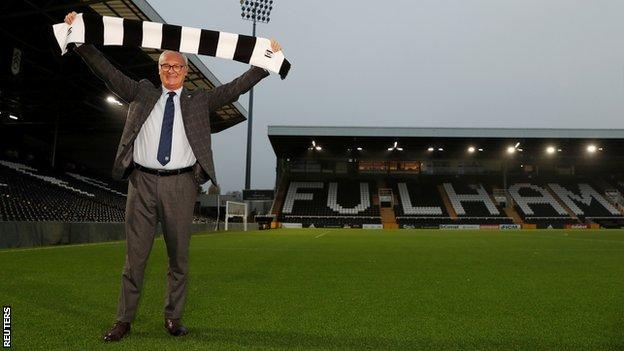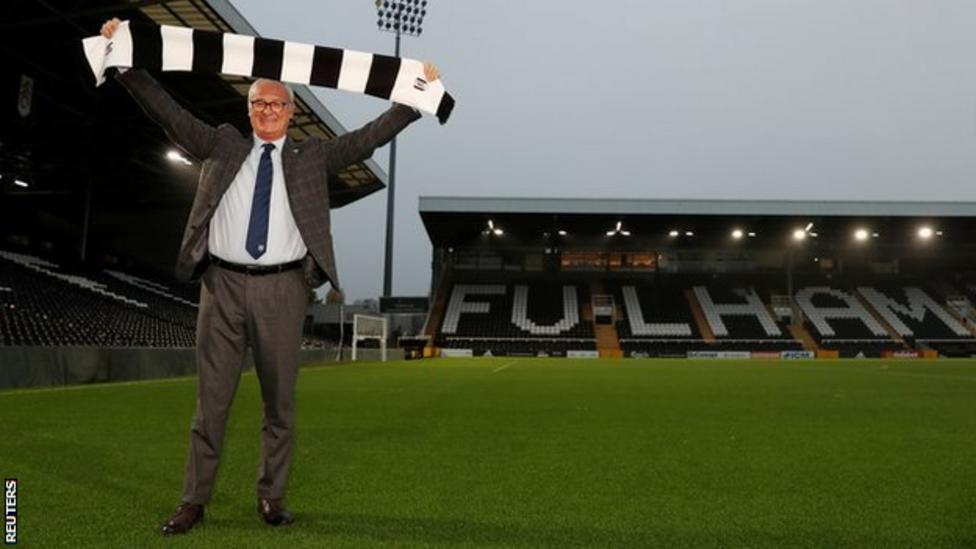 Ranieri's first game in charge will see Fulham host Southampton at Craven Cottage on Saturday, 24 November.
That will be his first match as a Premier League manager since leaving Leicester in February 2017.
Reflecting on the Foxes' title success, he said: "That was a bonus, a fairytale. But it is important we don't think about the miracle. We must work hard."
Ranieri spent last season as manager of French side Nantes, and said he had watched "some" of Fulham's games this season.
"I have learned to forget what happened yesterday, I always look forward," Ranieri said.
"I watched some games and said 'this team has enough quality to be safe', but now I need a fighting spirit. Quality with fighting spirit. We can do a good job.
"If there is only quality, without organisation, defensive tactics, then it's difficult to help the players maintain a clean sheet.
"Now for me it's important to put in the brain of my players this philosophy. Play football, play well, but when you lose the ball I want to see you with an anchor, like pirates."