Celtic sign Ettorito97 & ildistruttore-44... for esports team
Last updated on .From the section Celtic138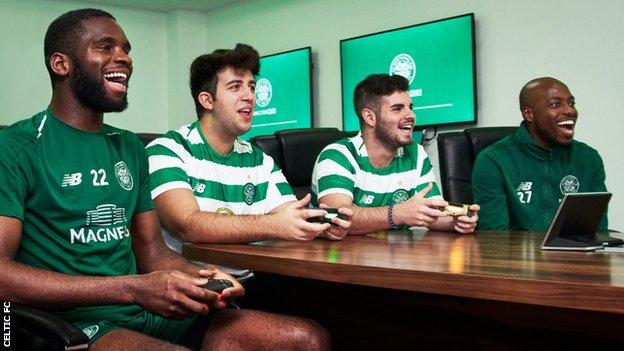 The transfer window might not open for another seven weeks, but Celtic have announced two new signings.
But before fans get too excited, the deals are not for a new striker or centre-back. Instead, they are the club's first esports players.
Ettore 'Ettorito97' Giannuzzi and Luca 'ildistruttore-44' Tubelli will represent the Scottish club in the inaugural season of the efootball.Pro League.
The competition, set up by Barcelona defender Gerard Pique, will pit Celtic against Barcelona, Monaco, Schalke 04, Boavista and Nantes.
Gordon Kaye, the club's head of business development & esports said the signings were "a statement of intent" and a "perfect fit for Celtic".
That may be so, but what will the club's fans make of the recruitment, given the club's failure to strengthen the first team in the summer?
Who are these kids?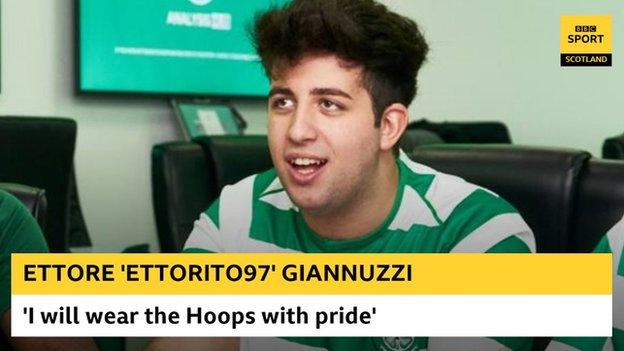 Bari-born Giannuzzi is the current PES League World Tour 2018 1v1 and the world's first double champion, having also won the CO-OP title in the same year.
The 21-year-old has won 13 major titles and will captain Celtic in the eFootball.Pro League Championship.
"I am truly honoured to have the opportunity to represent Celtic FC," Ettore said.
"I had the option to join a number of clubs across Europe, but knowing the amazing history of Celtic and having visited Celtic Park, where I immediately felt part of the family, it was a very easy choice to sign for Celtic."
Naples native Luca Tubelli partnered his compatriot to the CO-OP title and won consecutive Italian titles in 2016 and 2017.
"It is a dream to represent a world-class football club like Celtic," he said.
"Ettore and I attended the Europa League match against Leipzig and the atmosphere and passion of the fans was incredible."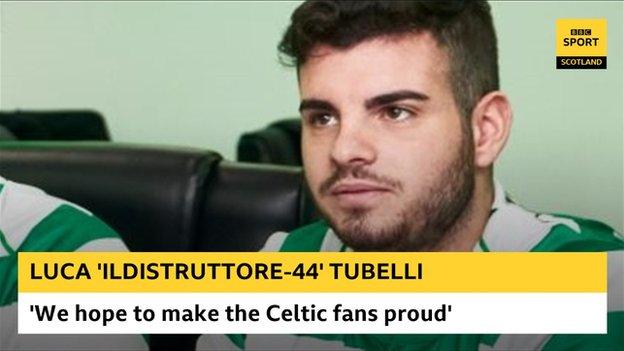 Hang on, what is eSports?
Basically, is it organised, competitive computer gaming and can be staged in front of a live audience and millions more online.
Forecasters have predicted it will generate more than £1bn in global revenue and almost double its audience to nearly 600 million people by 2020.
"It has the potential to become one of the top five sports in the world," said Peter Warman of esport analysts Newzoo.
Many major European clubs employ professional gamers and esports generated $493m (£400m) in revenue in 2016, with a global audience of about 320 million people.
Prize money of $93.3m (£76m) was won last year, with winners at the League of Legends world championship - the biggest event - sharing a pot of $1m (£810,000).