David McNamara: Referee ban for rock, paper, scissors kick-off 'draconian'
Last updated on .From the section Women's Football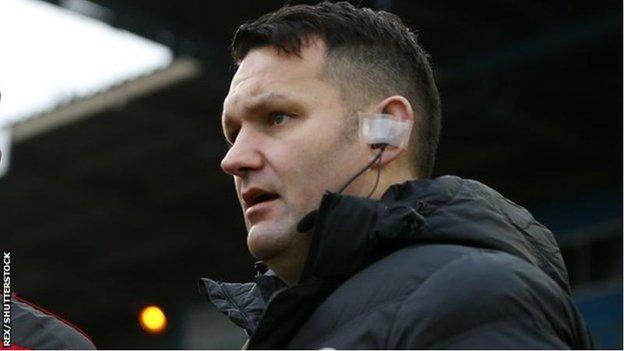 The decision to suspend referee David McNamara for three weeks after he used a game of rock, paper, scissors in place of a coin toss was "draconian", says former top official Keith Hackett.
McNamara left his coin in the dressing room before last month's WSL match between Manchester City and Reading.
A coin toss to decide kick-offs is a requirement under the laws of the game.
But former referees' chief Hackett has criticised the suspension imposed by the Football Association.
"Who at the Football Association took the decision to suspend a young referee who made the mistake of forgetting his coin?" asked Hackett on his Twitter account.
The 74-year-old, who led the Professional Game Match Officials Limited (PGMOL) for six years until 2010, added: "Three-week suspension is draconian. A player who gets a three-match ban can be back playing in 7/10 days."
The FA has been approached for comment.
McNamara accepted a charge of "not acting in the best interests of the game" but is understood to be surprised by the subsequent sanction.
It is thought possible he might appeal as a coin is not listed in the rules of the game as a compulsory item of equipment.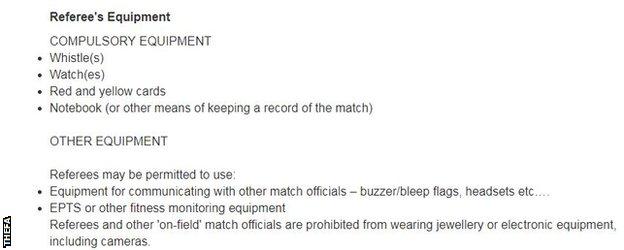 England and Manchester City skipper Steph Houghton and Reading counterpart Kirsty Pearce were the captains involved, before a game that finished 1-1.
FA women's refereeing manager Joanna Stimpson told The Times: "He should have been more prepared, he should have had a coin.
"It was disappointing, it's not appropriate, it's very unprofessional."
McNamara's ban will last from Monday, 26 November to Sunday, 16 December.
Hackett said the official was under "time pressure" and that rather than a suspension "he should have received a phone call and been given some operational advice".
He added: "These things happen and he thought of a quick solution. Not the best, but not one that should receive a three-week suspension."