I'm A Celebrity survival guide: How Harry Redknapp might thrive in the jungle
Last updated on .From the section Football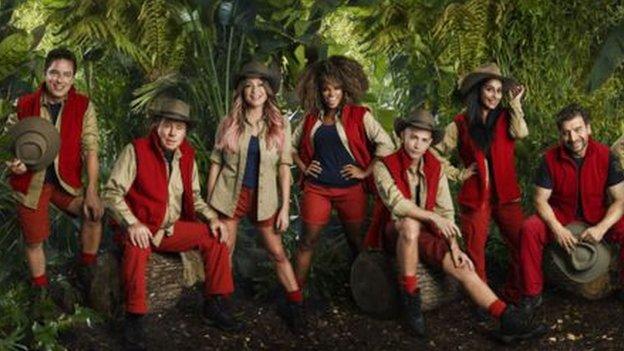 "Harry, you're one of my sporting heroes. You're going to munch kangaroo testicles? I thought managing Tottenham was humiliating enough, but this?"
That was Arsenal-supporting TV presenter Piers Morgan's reaction as Harry Redknapp touched down in Australia for this year's I'm A Celebrity... Get Me Out Of Here!
Redknapp, whose preparation seems to have mostly involved getting into a row with Gary Neville, is set to join 13 other celebrities to compete for the crown of King or Queen of the Jungle in the ITV series, which starts on Sunday.
But how does a 71-year-old football manager with a love for the south coast, dog walking and signing Jermain Defoe thrive on a reality TV show?
1) Survival skills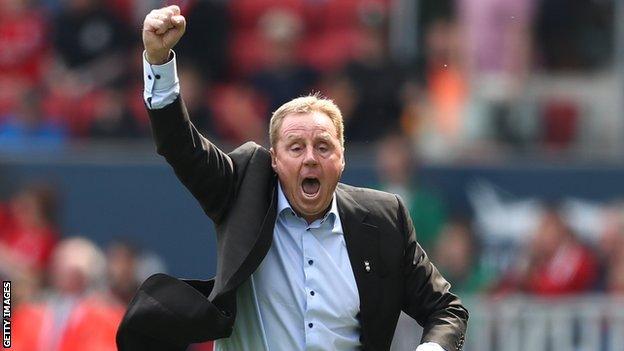 It's the most fundamental element in any successful outback adventure, and Harry knows all about it.
He became Birmingham City manager towards the end of the 2016-17 Championship season, when they were flirting with relegation to League One.
Harry secured a win against promotion-chasing Huddersfield and a final-day victory at Bristol City - and the Blues lived to fight another day in the second tier.
But his survival skills are not flawless.
He famously kept Portsmouth in the Premier League in 2004, only to join arch-rivals Southampton within months.
However, the Saints were relegated that season after 27 years in the top flight, which was awkward enough. But it got worse.
Six months later, he left Southampton in the second tier to rejoin Portsmouth, who he kept in the top flight and went on to steer to FA Cup glory in 2008.
For Pompey fans, 'Agent Harry' had worked wonders - but no wonder Southampton were a little salty when he was named in the I'm A Celebrity line-up...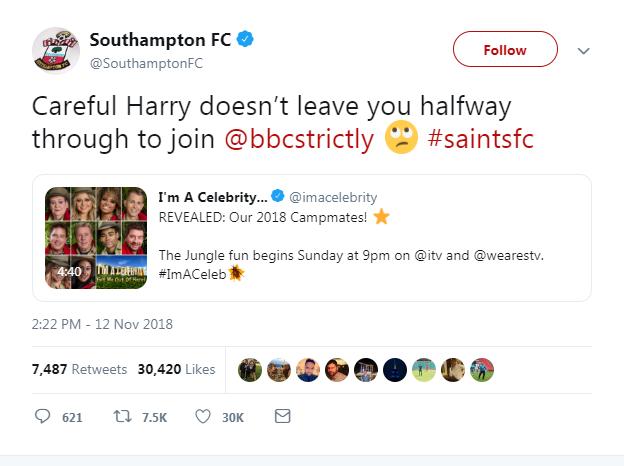 2) Building a team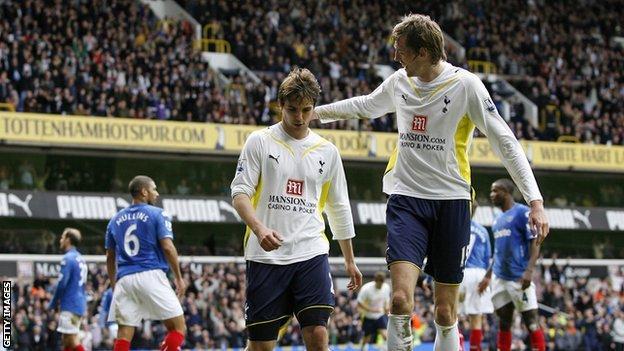 "Niko! It's Harry! I've just spoken to Crouchy! We're getting the band back together!"
Harry is a manager known to have a core group of 'go-to guys' as his trusted allies.
Midfielder Niko Kranjcar and forwards Defoe and Peter Crouch were all signed by him three times.
And that led some to joke he'd be looking to take them into the jungle with him.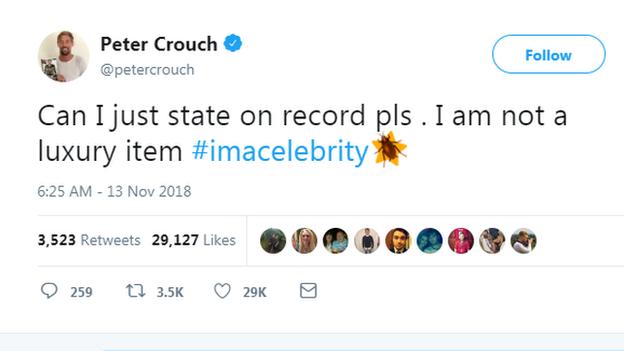 Without his reliable trio at his side, you have to feel for whichever celebs might get on his wrong side if they fail to finish any Bushtucker Trials.
Just ask former Tottenham striker Darren Bent who, after heading wide of an open goal, saw his manager go on Match of the Day and say: "My missus could have scored that one."
3) Nutrition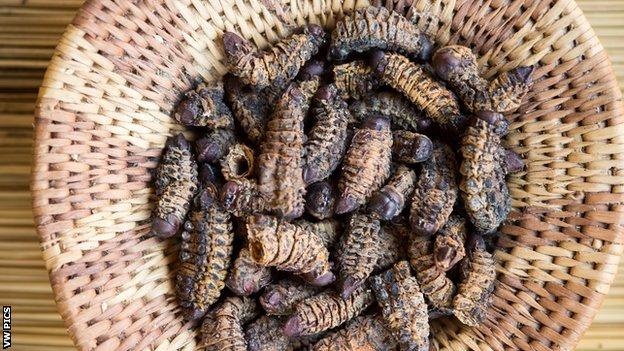 Kangaroo testicles? Wombat eyeballs? Conceding a clearly offside equaliser in stoppage time? There's probably a lot that Harry might find hard to stomach.
And Adel Taarabt might have a smile on his face if his old manager ends up doing any Bushtucker Trials (don't all dial at once, Southampton fans).
The mercurial Moroccan was Queens Park Rangers' star man as they won promotion to the Premier League in 2011, but fell out of favour when Harry became manager in 2012.
Asked two years later why Taarabt hadn't started a game for two months, he said: "I can't protect people who don't want to run and train, and are about three stone overweight. He's not injured. He's not fit to play football. Even I could suck my stomach in for a picture and look OK."
Wherever he is now, Taarabt may be keen to keep an eye on what his former boss is having for dinner in the outback.
4) Negotiation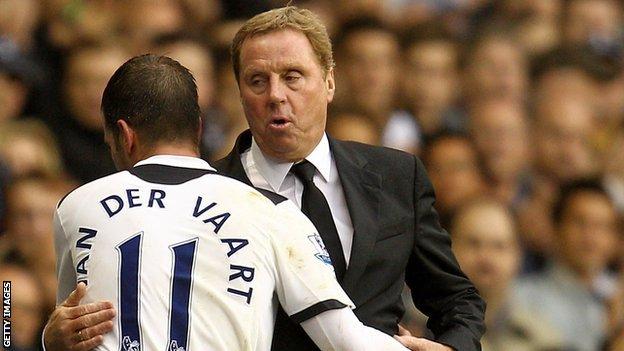 Tired, hungry and downright fed-up - they're just a few of the emotions Harry and his camp-mates will feel. So he's going to have to find the right way to talk to people.
Redknapp's negotiating skills are strong. He often found a way to bring in top talent, sometimes with minutes left of the transfer window - Rafael van der Vaart anyone? - and it's an ability that could be crucial in the jungle.
Harry's got experience of striking deals with some of the toughest owners and agents in the game, and knows how to put someone in their place when he has to - like the poor West Ham fan who told Redknapp he should drop Frank Lampard and replace him with Scott Canham.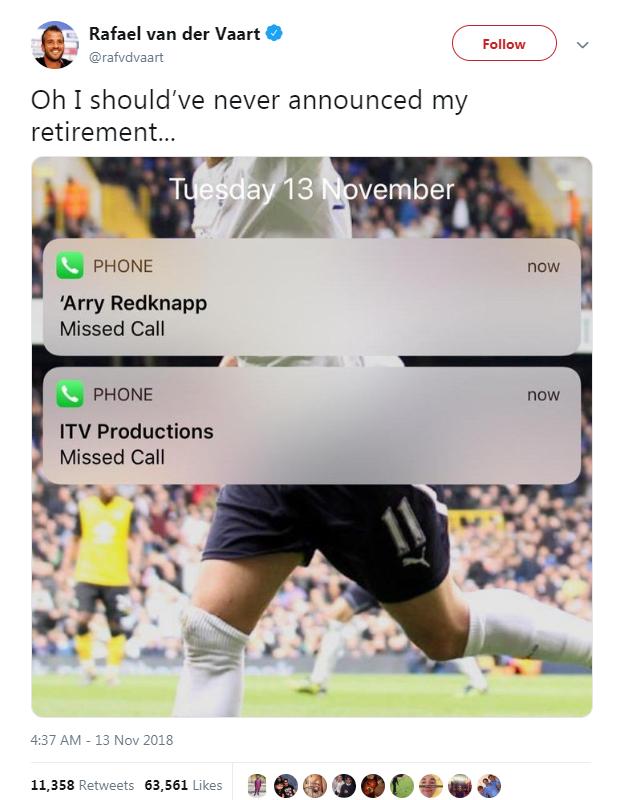 5) Public relations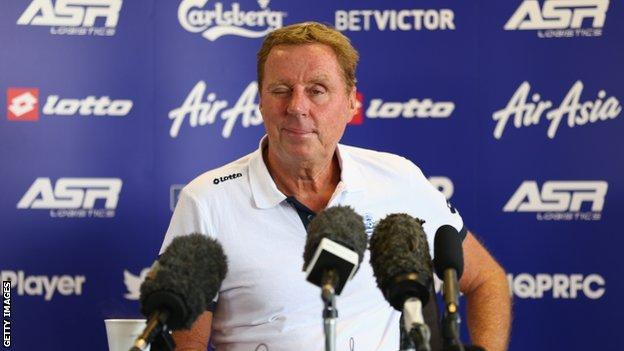 Deadline day isn't quite the same without Harry Redknapp. For so long, a familiar scene played out - cameras swarming around his car, Harry rolling down the window and talking to reporters about potential transfers he's got in the works. Very 2011.
Now he might not be rolling down car windows in the jungle, but there are likely to be plenty of opportunities for him to tell stories around the campfire.
John Barrowman, Emily Atack and Nick Knowles probably can't wait to hear how he spent three hours in a hotel room trying to get Eden Hazard to sign for Spurs, or struggled to get a reluctant Benjani Mwaruwari on a flight to join Manchester City from Portsmouth. Anything to make the meagre portions of rice and beans enjoyable.
Harry may have missed out on the big England job in the past, but maybe this is his time to excite the whole UK? Eating kangaroo and crocodile parts, sharing a hammock with snakes and spiders, and striking up an unlikely friendship with Fleur East.
It could be enough to make him King of the Jungle.