Tottenham warned over Champions League stadium advertisement
Last updated on .From the section Tottenham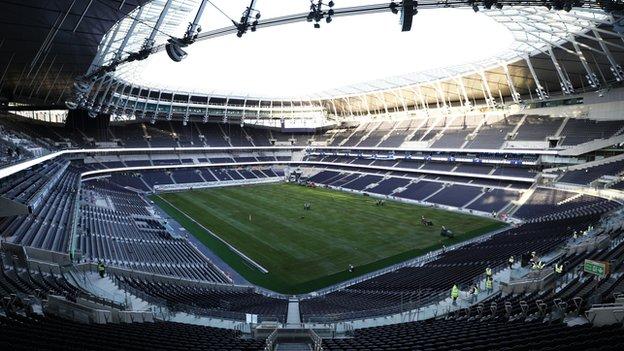 Tottenham have been warned by an advertising watchdog after a promotion which claimed their new stadium would be the "only place in London" to watch Champions League football this season.
The Advertising Standards Authority (ASA) has sent the club an advice notice and told them to avoid making claims they cannot fulfil.
Spurs have used Wembley as their home, with work on their stadium overrunning.
A fan of North London rivals Arsenal complained to the ASA.
The new stadium, on the site of their old White Hart Lane ground, is now not set to open until at least January 2019.
And Tottenham face a battle to qualify for the Champions League knockout stage, needing to win both their final group matches against Inter Milan and Barcelona.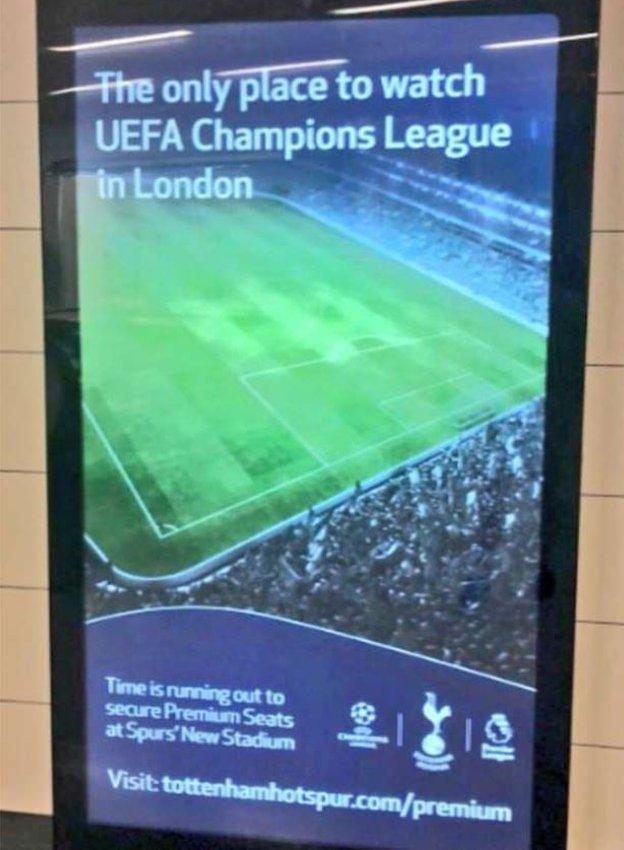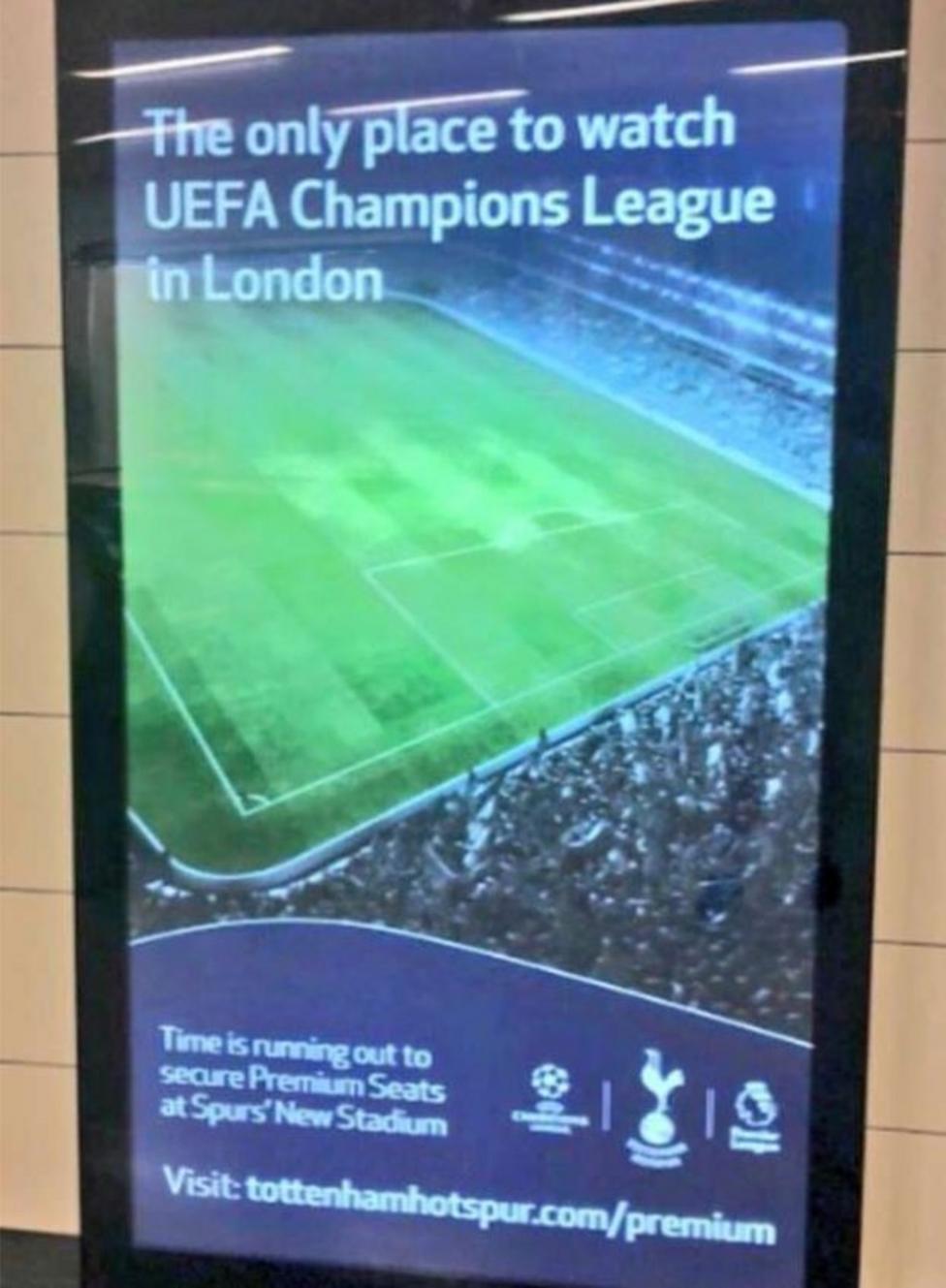 Two complaints, including one from an Arsenal supporter, were made to the advertising regulator on 25 and 28 October.
An ASA spokesman said: "The complainants challenged whether the ad was misleading because the building work of the new stadium has not been completed, therefore it is unlikely customers will get a chance to watch Tottenham play in the Champions League at the new stadium.
"While we considered there were potential problems under our advertising rules we did not consider the issues raised were so significant as to warrant a full formal investigation. This case was assessed and dealt with via an advice notice.
"In this instance, we contacted Tottenham Hotspur and advised them to avoid making claims in future advertising that they cannot fulfil; to avoid disappointing customers. We also advised them that if the ad is still appearing to ensure it is removed. "
Spurs declined to comment, although it is understood the advert was only ever scheduled to run from May to June of this year.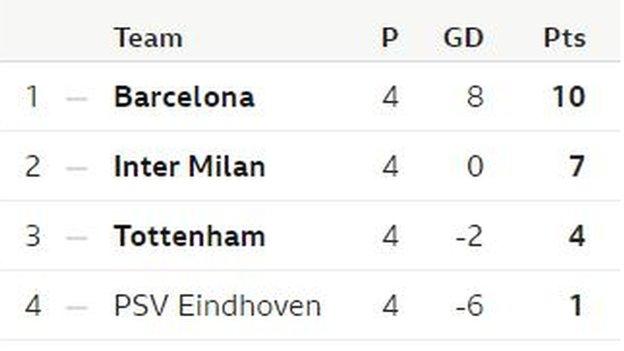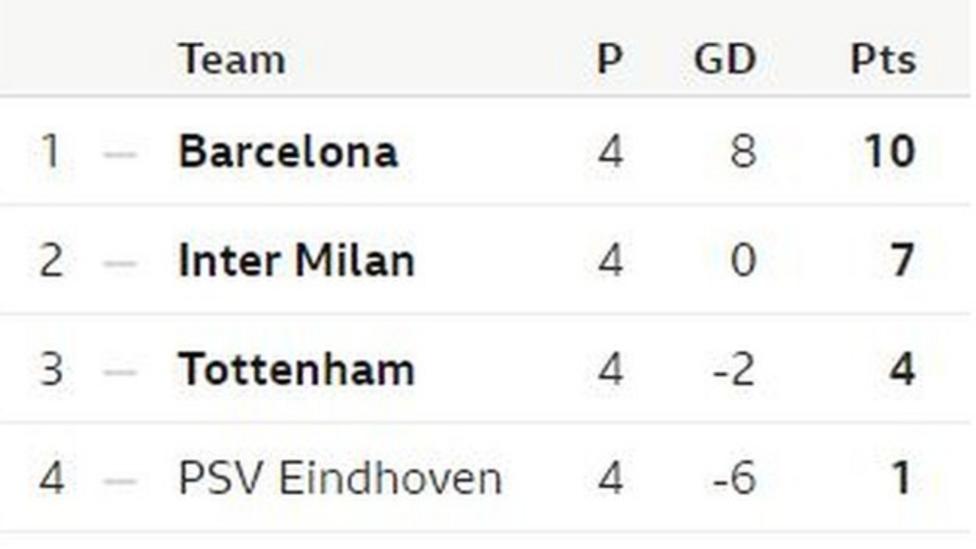 The club announced in September they would play all three home Champions League group matches at Wembley as they continued to wait for the move into their new stadium.
Tottenham were the only London club to finish in the top four of the Premier League last season,
A digital billboard campaign, which appeared to show a picture of their unfinished 62,000-seat stadium, featured the words: "The only place to watch Uefa Champions League in London."
Underneath it said: "Time is running out to secure premium seats at Spurs' new stadium."